Ditching the 'all-nighter': Healthy habits play key role in academic success
Studying for an exam? Want to improve your grades? Make wellness, physical activity part of your learning strategy, say Ryerson experts
November 05, 2020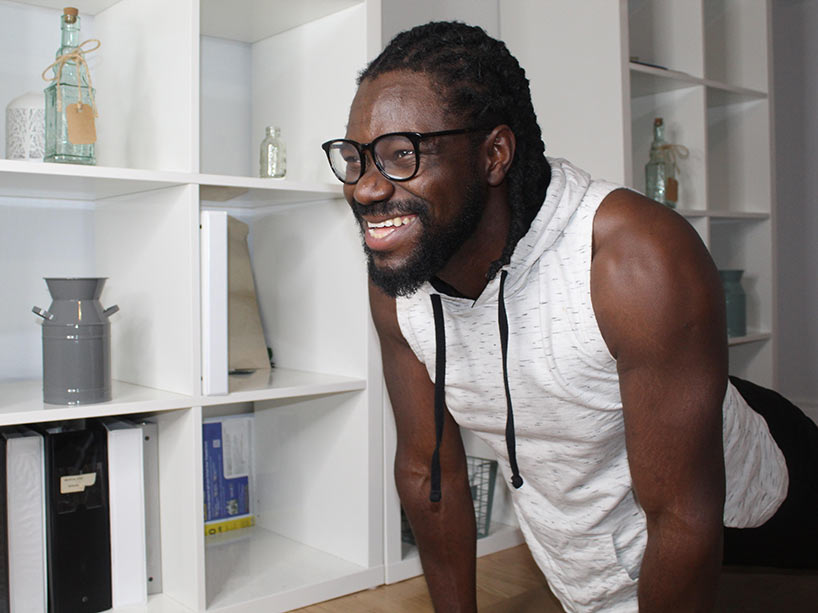 When Kelly Imafidon, 28, decided to give university a second shot, he was determined to set out on the right foot.
But when he saw many of his peers pulling all-nighters to study for exams, he was confused.
"I thought, 'Why is everyone up so late? What's happening after midnight? It felt like people were achieving everything in the middle of the night, and I was missing out," he said. "Sleep didn't seem important."
Today, he knows that's far from the truth.
In fact, thanks to Ryerson's Thriving in Action program, Imafidon has learned that prioritizing an active, healthy life - rather than sacrificing it - is a far more effective learning strategy.
Approach honours mind-body connection
Launched in 2017 to help undergraduate students, Thriving in Action is based on proven strategies that show a direct link between academic success and active, healthy living.
The program is led by Deena Kara Shaffer, coordinator of Student Transitions and Retention, Student Wellbeing, and Ryerson psychologist Diana Brecher. The two joined forces with partners in Athletics & Recreation, including Andrew Pettit, director of Recreation, Equity and Active Well-Being with Athletics & Recreation.
"It's not that health is over here and academics is over here. It's about naming and recognizing that intersection," said Shaffer.
In the course, students of all abilities and experiences learn healthy habits to prevent distress, boost self-efficacy, restore motivation, bolster mindfulness, optimism, gratitude, grit, self-compassion and more.
"We're taking that idea of the all-nighter and flipping it on its head to say, 'Actually, science shows that by getting rest and regular exercise you will actually have more energy, more focus, more concentration, and be able to retain even more information," said Pettit, noting that getting active doesn't require being athletic - movement can be as simple as going for a daily walk or jog, or for those in a wheelchair, roll.
"These forms of wellness are more than a 'nice to have'. They're essential learning strategies." -Andrew Pettit, director of Recreation, Equity and Active Well-Being
Course open to all students in winter 2021
Thriving in Action began as a not-for-credit course. But the program has been so successful that last winter, it became a for-credit option in the Faculty of Arts. In winter 2021, it will be even more accessible - open to students of all programs.
"Now, movement and wellness are part of the academic journey. It's important because learning strategies need to broaden to honour the body," says Pettit.
As the fall 2020 semester continues, experts hope more students will embrace this learning approach - to not only survive, but thrive.
Determined to succeed
The new wellness habits have helped Imafidon, tremendously.
"My first time at a four-year degree wasn't successful at all. During the first semester, I was kicked out of my program," he said.
The Pickering, Ont., resident eventually became a registered practical nurse, but soon sought a career change. He decided to give university a second try - and in September 2019, he began studying finance and economics with Ryerson's Faculty of Arts.
"For my second go around, I thought, I have to find every way possible to make sure that I succeed," he said.
Benefits of healthy habits 'ripple across entire life'
Imafidon began taking Thriving in Action in January 2020.
"The program is like a buffet of knowledge - it takes all of these resources and skills that can really help you improve and puts them into a nice, convenient package. What I've learned is, if you pick something out and you stick to it, you will see the benefits ripple across your entire life," he said.
One of the first habits he focused on was sleep.
"There's this thinking that if you're not staying up until 3 a.m. finishing an assignment, are you even in school? But we learned that sleep is the first line of defense," he said.
Imafidon invested in a new bed and established a new rule: "The only thing permitted in the bedroom is sleep," he said, noting that he removed his big screen TV, and stopped bringing his laptop and food to bed.
"You need to create the environment to suit what you need to do," he said.
Exercise improves memory, focus, comprehension
Another major habit Imafidon tackled was exercise.
"I had no idea that being active actually improves your memory and your ability to grasp concepts," he said.
But learning more about the wide-ranging benefits of physical activity convinced him to give it a shot. To help ensure he stuck with it, he began putting his gym clothes on underneath his "regular clothes".
"That way, there was no way I was backing out," he said, laughing that it was worth occasionally "overheating".
With gyms closed in the pandemic, he now starts every morning on his exercise mat - which he keeps out on the floor permanently - another way to remove the barrier to movement.
He goes to bed every night at 11 p.m. and is up every day at 6 a.m.
"Sometimes I'm in bed for like five minutes saying, 'Oh, this cannot be life,'" he joked.
"But, every time, I come to the mat. And the workouts are getting easier and easier," he said, adding that he uses Nike training app to guide him.
"People think they need all this fancy equipment to work out, but you don't. All you really need is a walk, like 30 minutes a day, and you can be healthy, you know?"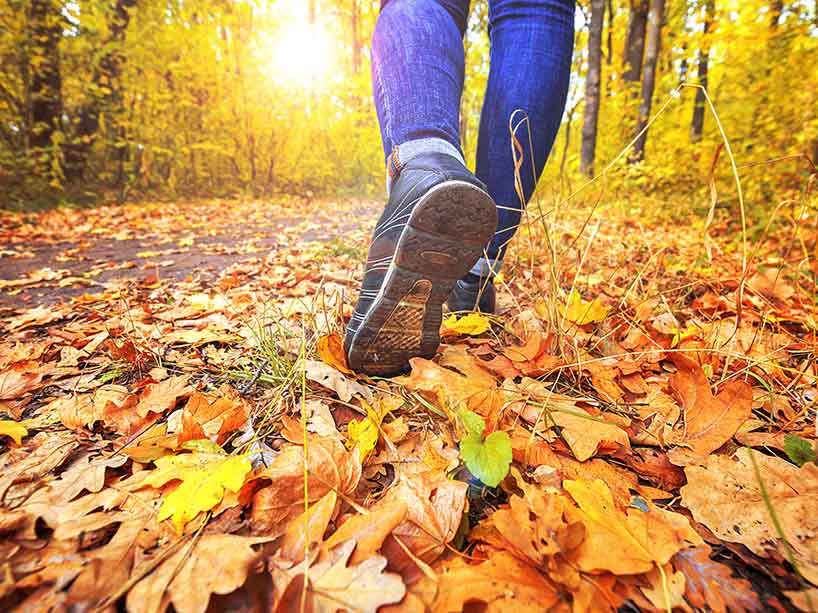 The more he continues with his new habits, the more benefits he feels - more energy, more focus, more confidence.
"One new habit is leading to another - I'm meditating now and exploring other things because I feel confident in my body and my physical self. It's compounded," he said, noting he's also developed a growth mindset, a more positive attitude and increased sense of gratitude.
Academic goal achieved
Perhaps even more importantly - Imafidon's academics have improved.
After adopting new, healthier habits, the second-year student was able to raise his grades enough to achieve his goal of transferring into Global Management Studies with Ryerson's Ted Rogers School of Management.
"In the beginning, I didn't have the confidence," he said. "But, now, I know I can do it."
Shaffer says Imafidon is a strong example of the impact an active, healthy life can have.
"It will help you stick to the task at hand, produce more, be more efficient with your time and remove stress," she said. "It gives you back so much more than it takes away."
Below, learn more about Thriving in Action, and how Ryerson Athletics & Recreation can help you add more movement to your day.