Community update on lockdown restrictions in Toronto
Changes to existing campus model are limited
Category:
From the President
November 23, 2020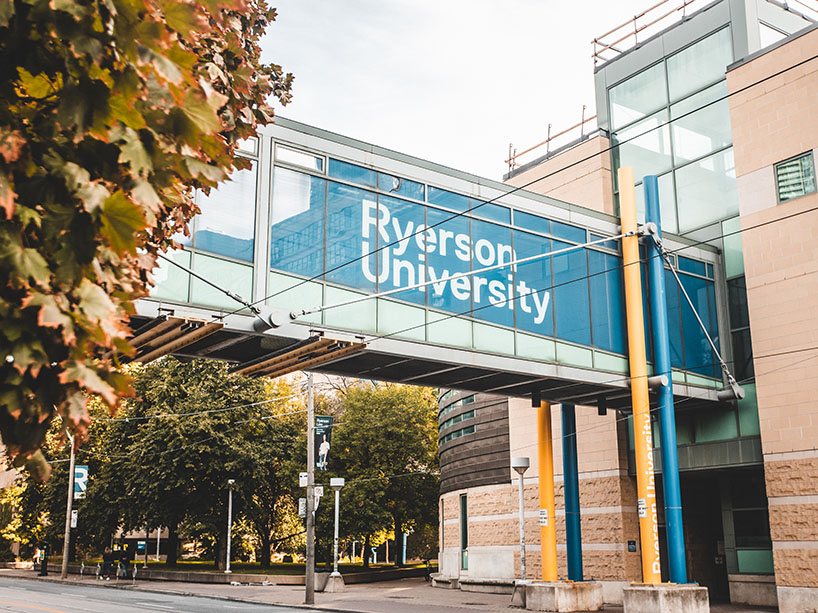 With Friday's announcement from Premier Ford (external link) regarding Toronto's move to grey "lockdown" level restrictions for a minimum of 28 days, I know that many of you are wondering how these new measures will impact your studies, work and access to campus.

These are stressful times for all of us. It is not easy to adjust to these shifting restrictions, no matter your circumstances. However, due to the hard work and dedication of our community members, along with our adherence to existing restrictions across the university, changes to our current model as a result of the move to "lockdown" in Toronto are limited.
To understand how these new restrictions may impact you, I encourage students to connect with their course instructors and departments. Faculty and staff should contact their chairs and deans.
Classes and in-person instruction
Any in-person course activities that can be moved to a virtual format will no longer be offered in-person. A limited number of courses are being taught on campus, as they require in-person instruction or access to on-campus physical resources for students to meet their academic requirements.
In compliance with the provincial guidelines, exceptions can only be permitted if the course cannot be offered virtually, for example clinical instruction. Students who have been attending campus for classes are encouraged to contact their instructors directly to discuss course delivery for the remainder of the semester.
Students who are currently participating in any form of experiential learning (including, but not limited to, internships, placements, co-op, capstones and class assignments) should also move to remote working environments and are encouraged to contact their course instructor or placement coordinator for more information.
Research activities
As scholarly, research and creative activities have been deemed essential by the provincial government, SRC activity at Ryerson continues, where appropriate, in adherence with existing safety protocols.
SRC spaces and activities that have been previously approved will be able to continue at this time and the Office of Vice-President, Research and Innovation continues to actively monitor directives and announcements from the government of Ontario and City of Toronto.
Student Study Spaces
Communal student study spaces in the Library, the SLC and the DCC will be restricted moving forward. No new bookings will be accepted. Students who have upcoming reservations will be contacted regarding their bookings and available alternative arrangements. Upon request, spaces will remain available to students in cases where it has been deemed essential.
Library
Digital services and resources remain available to students, faculty and staff, including: virtual research help and instruction, ereserves and digital course readings, online services, programs and workshops. Print pickup items already requested will be processed for delivery, as possible. Laptop and wifi hotspot lending requests will be processed as supply remains available. The Library's book return, scan and deliver services, and SRC on-site appointments will be temporarily suspended until February 10, 2021. For the latest updates please visit library.ryerson.ca.
Mattamy Athletic Centre
As of Sunday, November 22, the Mattamy Athletic Centre has closed and all in-person programs will cease until further notice.
Residence & Dining for residence students
Our residence buildings remain open. Take-out meal service continues to be available seven days a week at the Pitman Dining Hall for meal plan holders. Drop-in dining service is currently unavailable and the ILC Dining Hall remains temporarily closed.
Ryerson Medical Centre
The medical centre remains open for a limited number of in-person medical appointments and continues to offer virtual care and appointments are provided by telephone or video-conferencing.
Access to campus
Moving forward, students should only be accessing campus as required for the completion of their studies.
Essential services employees continue to have permission to work on campus. Other staff and faculty are asked not to come to campus unless necessary and are reminded that if you require access, please reconfirm with your leader that you have permission to attend campus.
Faculty members and instructors who are currently using their campus offices for teaching activities are asked to do so from home. Exceptions may be made for those who require tools and/or and technology to teach and/or conduct SRC activities, which are not available offsite. Requests for access can be directed to your dean.
Changes to personal protective equipment
For those providing services on campus, requirements for personal protective equipment (PPE) have changed. In addition to our existing face mask requirements, individuals providing services indoors, on campus, must wear a face shield or eye covering if they are required to come within two meters of a person who is not wearing a face mask, and they are not separated from that person with plexiglass or other impermeable barriers.
Committed to keeping you informed
The current 28-day restriction period will end just before the university closes for the mid-year break. We will continue to monitor updates from our province on these restriction levels, to keep you informed of how potential future restrictions may impact our winter 2021 term. Please continue to check our COVID-19 web page for community updates.
Thank you
As always, thank you for your resilience in the face of these very challenging circumstances. I know that the return to this level of restrictions is difficult for many of us but we all must do what we need to control the further spread of COVID-19 in our city and province.
Thank you to faculty and staff who have continued to support the functioning of our university and the continued success of our students. Whether from home or on campus, your commitment to your work has ensured that Ryerson can continue to thrive through great uncertainty and continued challenges.
Mohamed Lachemi
President & Vice-Chancellor