Trump vs. Biden – how does the U.S election impact Canada?
As we brace ourselves for a tumultuous U.S. election next week, here's what Ryerson experts have to say about its impact in Canada
October 29, 2020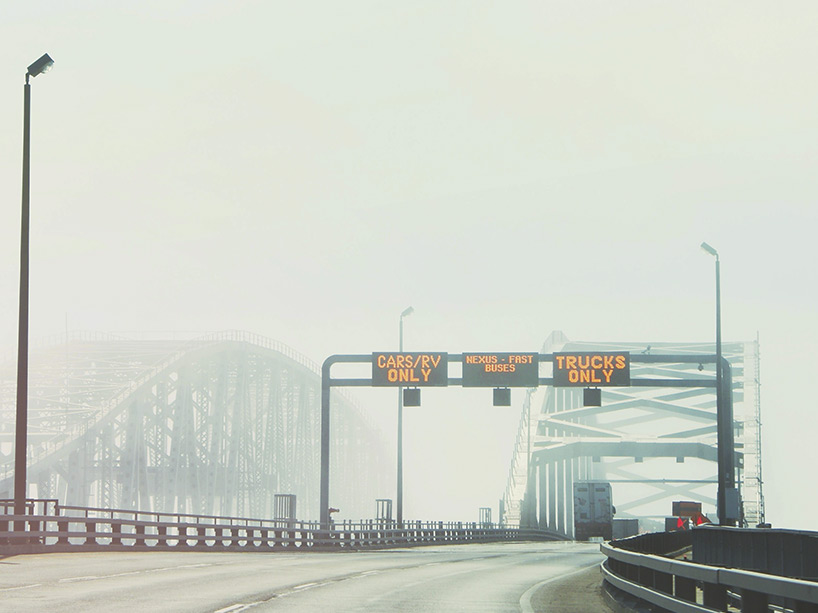 The United States presidential election is now merely a few days away and most people north of the border can hardly wait to see who the American people choose to lead them into a post-pandemic world.
A PDF fileFocus Canada, external link survey revealed that President Trump is an unpopular choice and two out of three Canadians prefer Joe Biden as the next U.S. president. The survey also found that the overall opinion of our neighbour to the south worsened over the past year and dropped to its lowest point yet in almost 40 years. And for the first time ever, Canadians are more likely to say their country is becoming less like the U.S. than they are to say it's becoming more like it.
Evidently, Trumpism has significantly affected the political discourse in Canada. According to Ryerson experts, U.S. politics and the upcoming elections are clearly influencing our national and political identity, behaviour, economics and society.
Canadian national identity and political discourse
Given our shared border and close diplomatic ties, Canadians tend to draw similarities between themselves and the American people and society. Thanks to recent political trends in the U.S., experts have observed a shift in mindset. Now, maintaining and emphasizing our differences has become a key part of the Canadian national identity.
"The U.S. experience is functioning as a cautionary tale," says Rob Goodman, professor in the Department of Politics and Public Administration. "In the last federal election, the People's Party of Canada ran on an extremely anti-immigrant, populist platform and it didn't do well. That was partly because Canadians watching U.S. politics wanted to be cautious about giving room to similar political trends," he argues.
John Beebe from the Ryerson Democratic Engagement Exchange agrees. "Canadians have demonstrated in 2015 and 2019 that you can't win elections through a divisive approach to politics. If Trump is reelected or he loses by a narrow margin, it will send a pretty negative message about the power of divisive politics in the U.S.," he says.
Experts at Ryerson also agree that Donald Trump is not the underlying cause, but merely a symptom of the deep-rooted white nationalism and anti-immigrant sentiment in American society.
"Rather than being an aberration, Mr. Trump was the culmination of a process that was building inside American politics for decades," explains Wayne Petrozzi, professor in the Department of Politics and Public Administration. "Most Canadians had the inkling that beneath the waves of familiarity and cross-border family structures, there was a society whose fixation on race was so profound that it was their equivalent of an Achilles heel," he adds.
A slippery slope
At the same time, Canada has not been immune to the far-right populist movement taking hold to our south. There were early signs of a Trumpist movement brewing in Canada, with alt-right flyers appearing in parts of Toronto the week after Trump's election that asked "Hey white person, tired of political correctness?"
Trump's rhetoric has emboldened white nationalists on both sides of the border. At the Ryerson Democracy Forum on Oct. 8, Calgary's mayor Naheed Nenshi accurately identified the Canadian challenge.
"The biggest challenge for me as a Canadian right now is how do I simultaneously hold two very different ideas – that I'm proud of our multiculturalism, inclusion and diversity, but at the same time those promises don't always hold true for Black, Indigenous and other people of colour in Canada. How do we move from a society that's inclusive to one that's actively anti-racist?" he said, adding that the division within the current political system isn't allowing us to have these important conversations.
At the same event, Canada's former ambassador to Washington, David McNaughton, pointed out that Canadians don't want to see their politicians fighting. A good example of that is Premier Doug Ford who has increased his popularity over the course of the pandemic by setting aside partisanship to deal with the crisis.
The rules of international trade and economy
The economic impacts of a Trump versus a Biden presidency are varied. However, it's the unexpected and uncertain nature of international trade that Canadians won't miss if Trump loses the election.
"The Canadian-U.S. economic relationship has its highs and lows and areas of dispute, but it was always managed by multilateral trading rules, treaties and a commitment to the process," says Petrozzi. "Mr. Trump's antipathy towards a rules-based system has been deeply unsettling for Canadian policymakers – we don't know when and what might happen."
Under a Biden presidency, there will still be disagreements but there are far more areas of agreement like green energy and climate change. Also becoming clear is the consensus on public health and the federal government's role in managing the COVID-19 crisis.
For Goodman, the economic relationship between the two countries "will probably be the same regardless of who wins because some things are part of our structural relationship and power dynamic." Instead, the overwhelmingly important issue is indeed the pandemic.
"One thing that's really going to matter to Canadians personally and to the Canadian economy is how Biden would take steps to control the pandemic, compared to Trump," he says. The border closures have caused an economic and personal toll on Canadians, further highlighting the importance of a consistent public health message from the president.
The social impact on democracy
If you're searching for a silver lining, it appears that more Canadians now believe in the power of voting – it has an impact on their lives and can make a difference in their communities.
"In the last federal election, we saw more Canadians vote than any other time in our history. This trend has continued with high voter turnout in recent provincial elections in New Brunswick and municipal elections in Nova Scotia," says Beebe.
According to Petrozzi, the U.S. election has strengthened and reinforced Canada's commitment to the idea of a society that is truly multi-racial and multi-ethnic, and where citizenship isn't in any way connected to identity.
"Invigorating and building resilient democratic institutions is an ongoing process," says Petrozzi. "Democracies are precarious and we've taken ours for granted because we think we've had it for a long time. But Canada's been fully democratic for less than 100 years and that's not too long. I think we now have a greater appreciation for it because of Trump."
Goodman is more cautious and warns us of negative partisanship, arguing that "instead of trying to prevent the worst from happening, voters should try to get closer to their best-case scenario." And that can only happen when democratic engagement continues post election season.
It's obvious that the current political climate is a recipe for increased civic engagement. Whichever way the U.S. election goes, people in Canada are recognizing that political mobilization is a year-round concept – and they're doing something about it.