Ryerson Library finds novel ways to support students during COVID-19
Accessing academic resources and services during the pandemic made possible by the Library team
October 16, 2020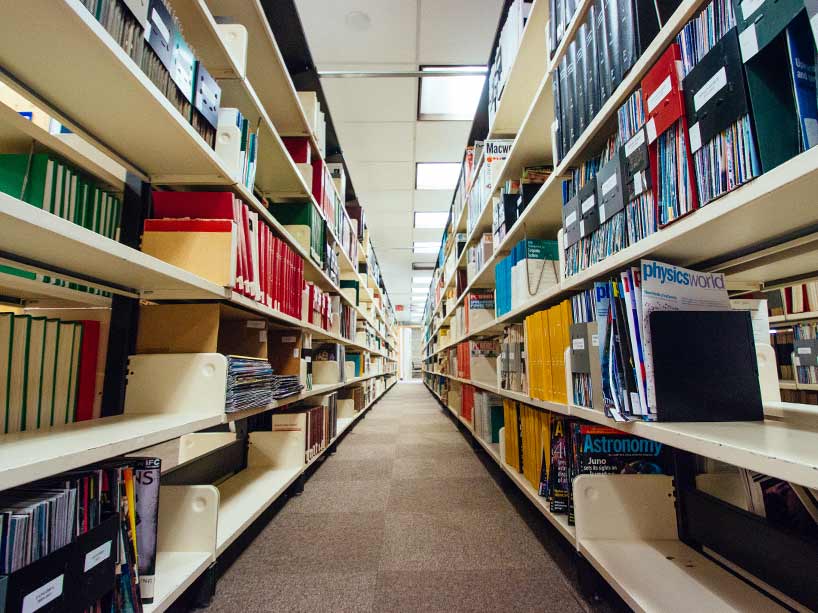 When the COVID-19 pandemic struck in March 2020, gathering at the Library was no longer an option but, thanks to the foresight of the Library team, students and faculty could still benefit from most of its resources and services.
"The Library has been operating seamlessly in both the digital and physical worlds for about 15 years now so we were well prepared for this unanticipated transition," says Carol Shepstone, chief librarian. "Our existing technical infrastructure is robust and was in place to be expanded, enhanced and leveraged, thanks to the creativity, expertise and commitment of our team."
Pandemic preparations
The university's $2.5 million investment in the Library's acquisitions budget in 2019/20 meant that digital content has expanded considerably this year. "We were able to accelerate and expand our digital content over the last few months in response to new remote needs because of COVID-19," says Shepstone. "We actually have more ebooks than print books in our collection, and far more digital journals than print journals. We continue to expand digital content and remote access options for our collections."
In the spring, the Library also invested more than $250,000 to purchase additional laptops and WiFi hotspots to loan to students.
"While most students are providing their own laptops and internet connectivity, this fall we will continue to provide a limited supply of laptop and WiFi hotspot loans to those with need," says Shepstone.
Other new services necessitated by the pandemic are the Scan and Deliver and Contactless Print Pickup initiatives. When there are no electronic versions, the Library can provide copyright compliant digital copies of articles and chapters, and students can request print items through the contactless pickup service.
"We had to quickly build the Scan and Deliver service," explains Kelly Kimberley, head of borrowing and lending services. "It required a combination of customer service skills, knowledge of our material and copyright requirements, and solid IT skills to do the programming. It was a great example of teamwork."
Maintaining safe connections
Even though the Library's virtual offerings are extensive, Shepstone acknowledges that nothing can fully replace the in-person experience and personal connection that the physical Library and its team provided pre-pandemic.
"The in-person contact is absolutely critical and that personalized support and expertise that we offer … we're this balance of experts, information, the tools to work with the information and the physical space to learn in," says Shepstone. "It's been hard for our team to lose that in-person contact, so it's wonderful to see the other ways and new services that help us all stay connected."
Although Library patrons are not encouraged to visit campus facilities, the building is still open to those who need in-person services (such as study space, and in-person research in the Archives and Special Collections and Library Collaboratory). Access must be booked online and a range of protocols and adaptations have been put in place for the safety of both library patrons and staff, says Kimberley.
"We work with a robust team on-site that includes health and safety, security and facilities staff that help staff to safely do the work they need to do physically on site," says Kimberley. "I've only heard good things from our staff about how safe they feel while in the Library."
Adaptations include easier-to-clean furniture, hand-sanitizing stations, clear safety-protocol signage, meticulous cleaning, adapted furniture layout to ensure people are two metres apart, and modifying the room-booking system so students can book individual seats and know mask and health screening protocols
Recent innovations
This fall, the Library team continues to explore innovative ways to ensure students and faculty have access to all the resources they need during this challenging time. These include:
"The more we can do to make research materials more affordable, accessible and equitable to everyone, the better," says Shepstone.
Services and programs
Other digital resources include:
If you have questions about how to access these resources, email: refdesk@ryerson.ca. For hours of operation and more information, visit library.ryerson.ca/.