How to prepare for the new work reality
Ryerson's Career & Co-op Centre connects students to work experience, career-building resources and the virtual job market
October 22, 2020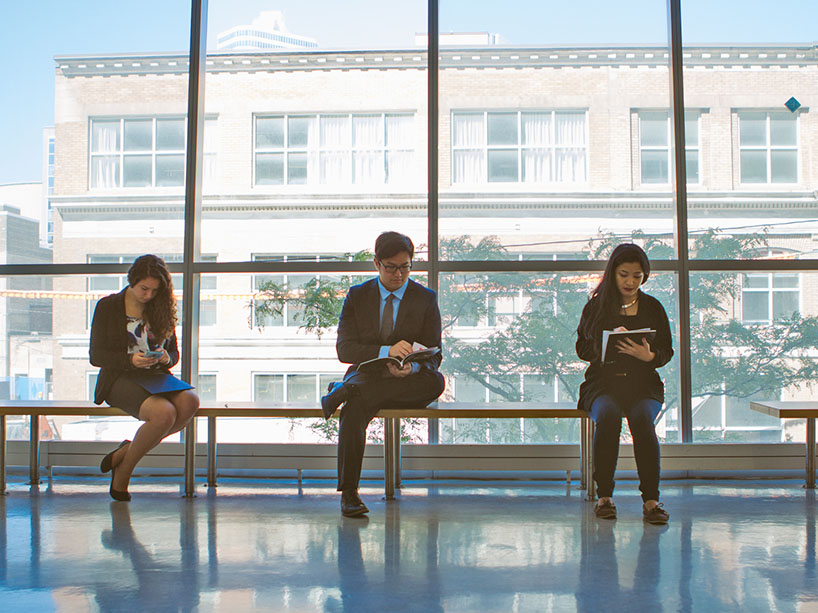 As employers scramble to meet the changing market demands and adapt working conditions in response to the pandemic, Ryerson's Career & Co-op Centre is expanding and adapting its services to prepare students and graduates for the new work reality.
This year, the centre saw a 30 per cent increase in enrolment for its co-op program, the launch of a Career Boost Graduate program and new virtual career development opportunities through its D2L hub.
"With every new development comes opportunity, and this pandemic is providing the opportunity for students and graduates to hone some of the skills that are most sought after: the ability to pivot, the ability to recognize new opportunities," says Caroline Konrad, director of the Career & Co-op Centre.
While some on-campus and off-campus job positions were lost with shutdowns in March, others became available as businesses and organizations sought help to move operations online, resulting in the centre being able to offer the same number of summer work positions as before the pandemic. Now, they're seeing an uptick.
"Organizations are starting to recognize that we might be in this remote environment for some time. But business is still happening and new talent is still needed," says Konrad. "Our strength has been to adapt to the employers' needs and work with employers to create opportunities that maybe aren't the historic nine-to-five, in-the-office opportunity, but still ensure that our students are securing that learning experience."
In addition to the co-op and Career Boost work programs, the Career & Co-op Centre has adapted its resources for all Ryerson students and alumni (up to five years post-graduation), including career counselling, to be fully virtual. "We have about 100 students registering each week for virtual appointments," says Konrad, adding there are around 2,500 students using the D2L resource hub. "The hub is available 24/7 and they can dip in and out of it," says Konrad, who explains the online modules offer strengths-based career guidance, lists of job search websites, resumé building tools and much more.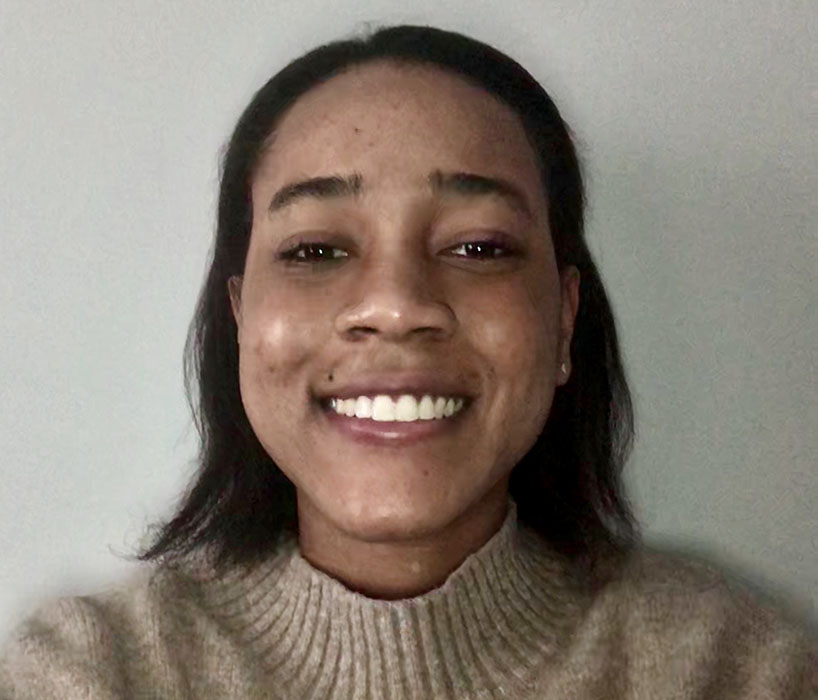 Work experience more important than ever
Student Jada Wright is taking a one-year paid co-op term with biopharmaceutical company Sanofi before completing her fourth year in chemistry at Ryerson University. She's been given the opportunity to work in teams with various parts of the company, from research and development to engineering. "I've been able to dip my toes into project management, report writing, data analysis," she says. "I've improved on my communication skills, writing and presenting especially, as well as time management, planning, leadership skills."
She's not only building her professional network by making an impression with managers throughout the company, she's also able to build mentoring relationships with people a few years ahead of her, who became full-time employees after their co-op terms. "I'll ask questions like, 'What did you do to leave a lasting impression on your manager?'" she says.
Thoywell Hemmings, senior manager of career integrated learning at the Career & Co-op Centre, says co-op work terms give graduates an edge when they hit the job market. "I worked 12 years in human resources prior to joining Ryerson, and we know recruiters look at candidates from the perspective of ramp-up time. When you have two students who have just graduated, the one who has a year of work experience has a huge advantage, because the employer knows that means less training costs," he says.
This year, Ryerson has pivoted its co-op resources to be fully virtual, including virtual preparatory courses, a virtual Co-op Symposium with 17 employers as well as current and past co-op students, and a virtual career fair which hosted more than 1,300 interviews between employers and Ryerson students.
When Wright was crafting her resumé and preparing for interviews, she made use of the centre's online portal. "I was referring to those resources constantly," she says. She remembers one tip on the importance of making an impression with the receptionist, who might pass on a good word to the managers.
Career Boost Program expanded to graduates
In addition to the co-op program, Ryerson's Career Boost program – offering paid work opportunities on campus – has been expanded to graduate students. "We see that graduate students are increasingly moving into industry, rather than an academic career, so we wanted to give them full exposure to the professional opportunities that are out there," says Konrad. As part of the pilot, 40 Career Boost opportunities were filled this summer, and the same number are available for each of the fall and winter terms. The positions include everything from lab positions to marketing and communications opportunities to social sciences research.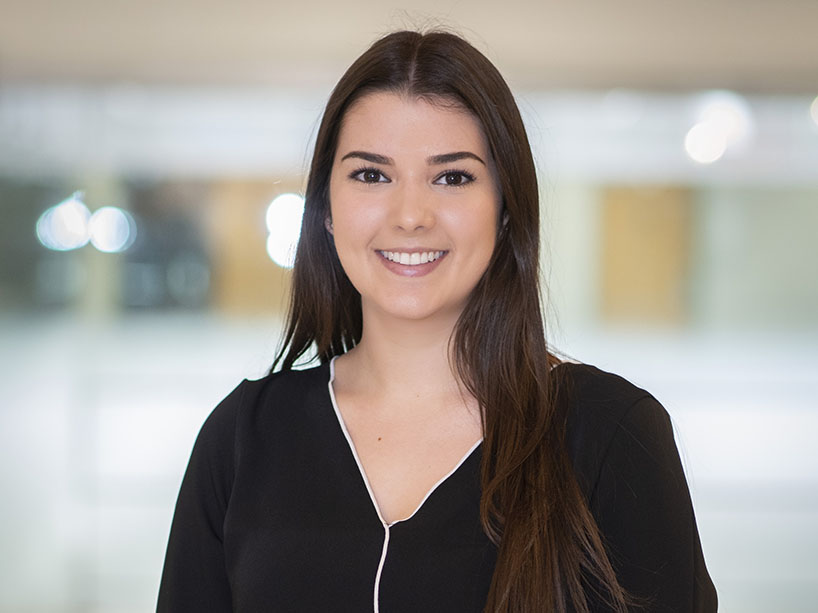 Klara Stanic, who graduated this fall with a master's of public policy and administration, spent the summer researching pandemic policies as part of the first cohort of the Career Boost Graduate program. Working with Sanjay Ruparelia, a professor of political science at Ryerson and inaugural Jarislowsky Democracy Chair, Stanic gathered data on COVID pandemic control policies as well as the raw data on indicators like hospitalizations and testing to understand what policies were working well, and which ones were falling short, in containing the pandemic.
"In school, you do research projects, but nothing as hands-on as this experience gave me. It was a huge learning curve, collecting enormous amounts of data, as well as managing and analyzing that type of data," she says. The experience allows Stanic to demonstrate "very relevant skills on a very relevant topic," she explains. And it's paid off. She recently started a job as a program and policy intern at the Condominium Authority of Ontario.