Faculty of Science delivers AR holograms in virtual labs
Remote platform will create an immersive learning experience in first-year chemistry and biology labs this fall
September 15, 2020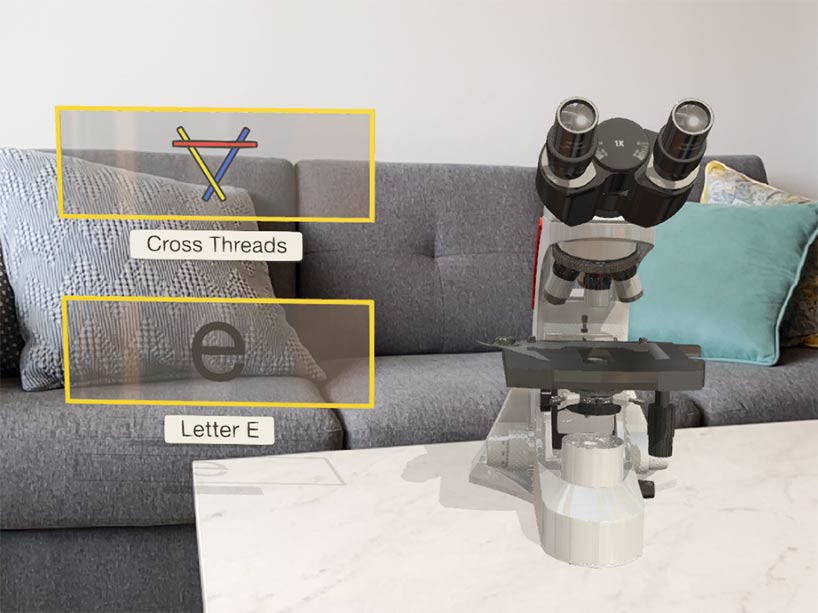 This fall, students may be taking their biology and chemistry labs online due to the pandemic, but that hasn't stopped the Faculty of Science from considering innovative teaching methods to keep students engaged. This line of thinking brought the faculty together with one of its alumni, Paul Duffy (Applied Computer Science '89), president of NexTech AR Solutions, to create an augmented reality remote education platform called Ryerson Augmented Learning Experience (RALE).
The RALE virtual labs will include real-time collaborative Zoom sessions with lab technicians and fellow student lab partners complemented with AR lab exercises that allow students to project into their home the lab materials required for each experiment. This technology will be rolled out to 80 labs this fall semester.
"We took the bold step of re-imagining a virtual lab," says Faculty of Science dean David Cramb. "With inputs from staff, students and faculty, we designed and developed a completely collaborative environment that ensures an immersive and fun learning experience for our students."
Cramb believes this approach could catch on, and Ryerson may be positioned to partner with other universities to deliver a framework that can be adapted for any classroom environment, whether it's secondary or post-secondary education.
Setting up the AR labs
Before the pandemic moved classes online back in March, the Faculty of Science and Duffy were looking for ways to join forces to create more immersive experiences for students. "We were spinning out a few ideas with respect to their AR platform and then COVID-19 hit," says Cramb. "I was telling Paul about how we were having a hard time making the lab experience as authentic as possible, and we hatched the idea of bringing AR into the mix. It didn't require students to have any VR hardware, it could just run off their phone."
Dean Cramb worked with a beta testing group that included students, faculty and staff to get feedback on the assets the team was developing, including microscopes and pipettes, and the response has been overwhelmingly positive. "They were trying to reach behind their phones to grab the objects. It gave them a greater sense for what was going on. At least in Western education, we're so visually based that anything we can do to simulate the tactile nature of the material will enhance the experience for students. Everyone would agree that you have to do science to understand it for real."
Incorporating some form of AR in the labs will be here to stay, as Cramb says the platform can be used to enhance textbook readings and lab manuals, making learning a more visual experience.
"The RALE platform will allow students to transcend time and geography," says Duffy - something of a necessity in today's COVID-culture. RALE allows the faculty to transform what would have been a 2D experience into a lab with an experiential component. What's more, Duffy says the format and flow of the learning will iteratively improve because it uses machine learning based on the data it gathers to deep learn what experiences are best.
Cramb says that the next steps for the team are looking for ways to measure the pedagogical value of this, whether it keeps students engaged a little longer or helps them learn in a different and deeper way. "We could even imagine taking this the whole way to gamifying labs, where there are things that you win by doing the labs successfully to keep students thinking about the things they're learning."