Researchers from Ryerson have created a "Covidascope"
Professor Sri Krishnan is developing a monitoring tool to assess patients remotely
August 11, 2020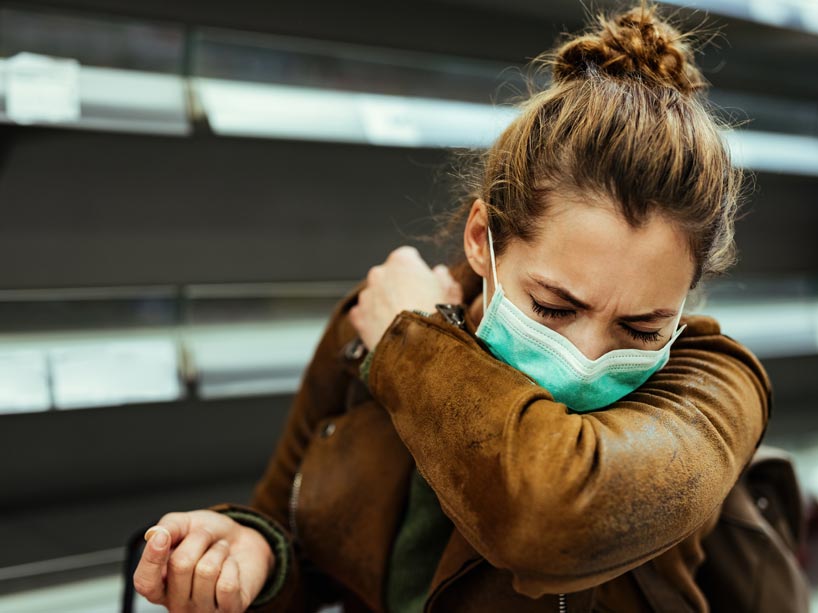 Professor Sri Krishnan, associate dean of research in Ryerson's Faculty of Engineering and Architectural Science, has been on the cutting edge of biomedical engineering advancements for years. Through Ryerson's Signal Analysis Research Group, Krishnan and his team have been recording body sounds, like heart, lungs, and knees to analyze and help healthcare professionals understand patient illnesses.
Krishnan's work typically revolves around developing intelligent technologies in health so it was natural for him to shift his focus to COVID-19 support once the virus began to spread across the globe.
Through speech and sound analysis, Krishnan has created a "Covidascope". It is described as "a modular multimodal COVID health vitals monitor" or, an app that can track vitals like cough, heart rate, breathing effort and oxygen level.
Krishnan's initial research indicates that cough sounds can be easily differentiated through machine learning practices.
"We can use what we call explainable machine learning to separate coughs into categories," said Krishnan. "[This gives] objective measure to healthcare workers who can categorize coughs as the disease progresses."
With something as simple as a microphone on a phone, tablet or computer, healthcare providers can record and monitor patients' cough sounds remotely. The goal with the Covidascope is to integrate the machine-learned cough audio into an app that healthcare providers can use to obtain a cough score of their COVID-19 patients.
"[This could be] a virtual care tool to help triage patients so that while they are waiting for care, these scores can be provided to doctors and nurses," said Krishnan.
Krishnan is currently working with local hospitals and long-term care facilities to validate the Covidascope model with primary care physicians and caregivers. And as Canada looks to a potential second wave of COVID-19, the ability to remotely monitor signs like coughs and breathing will be essential in keeping frontline workers safe.
"Covidascope might be useful especially if the second wave overlaps with the regular flu season," said Krishnan. "Covidascope might be able to tell whether the symptoms are COVID-19 related or regular flu."
For more information on how the Ryerson community is responding during the COVID-19 pandemic, visit Ryerson's COVID-19 response page.