Pandemic pictures
Ryerson Today asked four image arts alumni to share their photos of the pandemic
July 30, 2020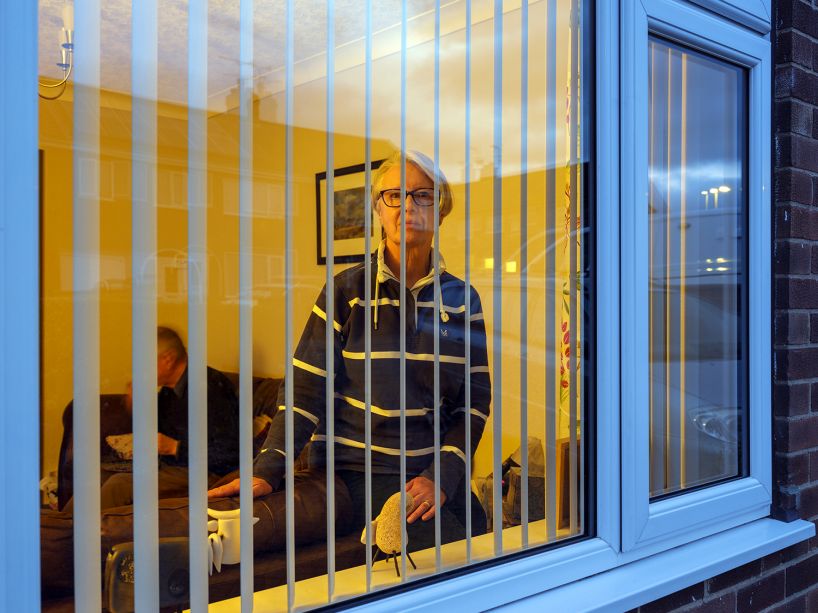 Through the window
Christopher Manson
(MFA, documentary media '11)
@mansonphotog, external link
What has the pandemic been like for you so far?
I'm in rural England. I moved here about three years ago after living in cities for many years, as a lifestyle choice. We have a large garden, so I can get outside. I have projects to work on, and I'm teaching photography online, so it hasn't been as much of a burden for me.
What inspired you to take these window portraits?
It's ironic. Now I have time to see my family and friends, I realize I took for granted the times I could have seen them and we were all too busy. With these photographs, there might be a chance to see them more, despite the barrier. The one of my mom (above) was taken on Mother's Day. You can tell she's about to cry.
I've taken photos of friends, of my girlfriend's kids, of the owner of the pub I would normally go to once a week. Imagine opening your pub and having that social life, every single day of your life for decades, and then it's suddenly stopped. Things don't change much here, but this has changed people's lives quite dramatically.
Are you starting any other projects?
I'm trying to find new ways to tell the story of what's happening. I bought memorabilia online from events that never happened, so that I can photograph them. I have a tennis ball from this year's cancelled Wimbledon Championships, for example. It's quite strange, to be holding in my hands memorabilia for events that haven't happened.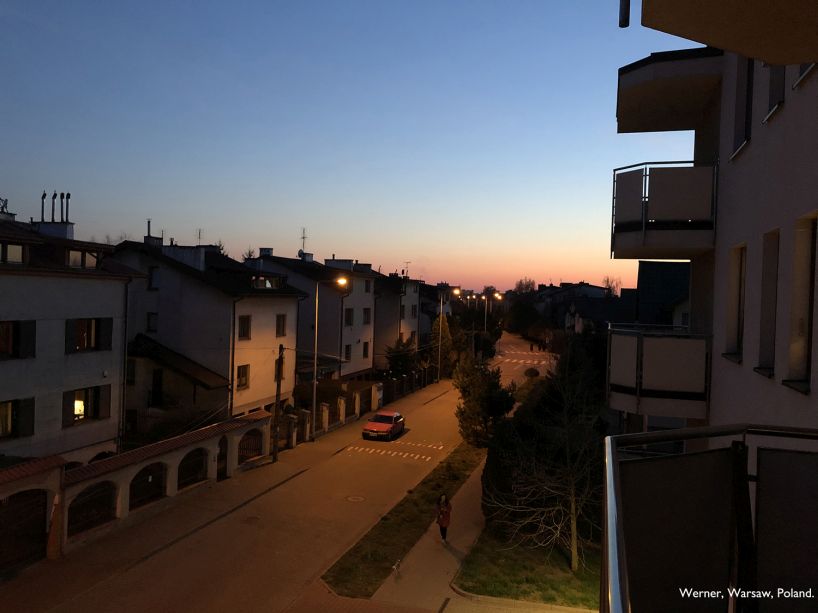 In my view
Natalia Dolan (image arts '09)
@nataliadolan_, external link
@inmyview___, external link
For your project, In My View, you're curating photos people have taken from their windows. Where did the idea come from?
During the lockdown, I've been isolating in our little country house in Prince Edward County. My husband is in the military and away a lot, so I've been mostly on my own, looking out the window, seeing the woods and the wildlife. I thought, 'Isn't it so interesting that many people all over the world are having a similar experience to me?' We're all being forced to stop and look out at the world, and to reflect inward too. We're experiencing the same questions. I think there is real power in this global solidarity. In this time of reflection, there could be an opportunity to make the world a better place.
How are you sourcing photos from places like Jordan, Russia and Japan?
I started by asking friends, 'Can you take a photo from your window?' And then I'd ask them, 'Do you know somebody else living in an interesting part of the world and can you ask them to take a picture?'" When I get an email from somebody, my heart flutters. I think, 'What do I imagine that part of the world looks like, and what does it actually look like?' We see tourist views or sensationalized views of places, but the project shows these places from the point of view of the people who live there every day. The project has evolved and I've been starting to add audio and text. It's my hope that this project makes us feel more connected.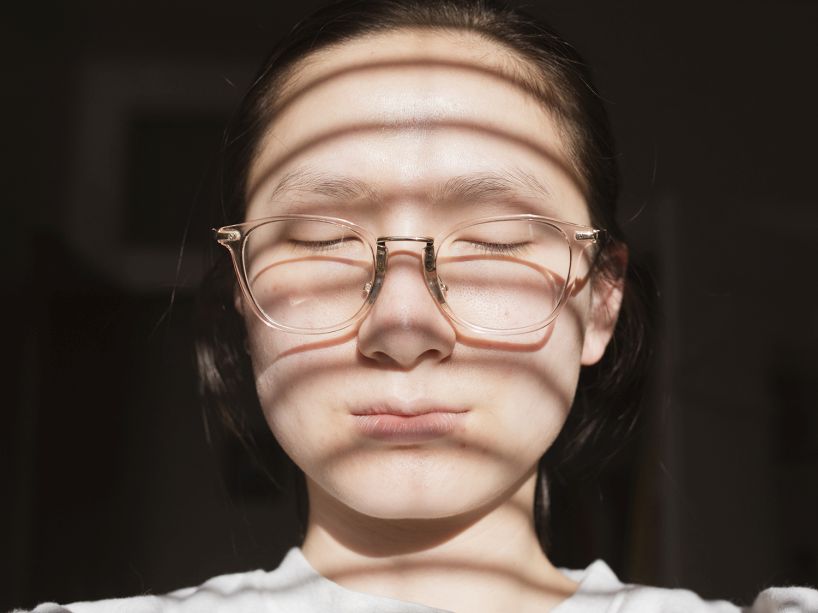 Day by day
Lucy Lu (image arts '15)
@lucyluphoto, external link
What made you decide to document your daily life during this pandemic?
I was already doing a '365 project,' where you take a photo every day for a year. As things changed so drastically, I felt it was even more important to document my internal world. It's symbolic because we're all taking things day by day right now.
Can you tell me the stories behind some of the photos you've taken?
There's a photo of me washing my clothes in the bathtub. We usually go to a laundromat but it's closed. Washing clothes by hand is a horrible experience, because you can only wash five or six pieces at a time. We don't have a lot of space for drying.
There's another photo of a couple of friends of mine who came to visit me while they were on a walk. We chatted through the window. There's also a self-portrait I took by the window with the sun on my face. I think it speaks to how much we take being able to go around outside for granted.
How do you feel this time is affecting your growth as a photographer?
It's definitely challenging me to think of what I could do with the restraints that I have. I'm a portrait and documentary photographer, so I'm used to being in front of people and in the midst of things. Now, I'm trying to find unique things to photograph at home. I'm drawing and painting. I think that when things go back to normal, maybe I'll recognize all the creative restrictions I thought I had before weren't really restrictions.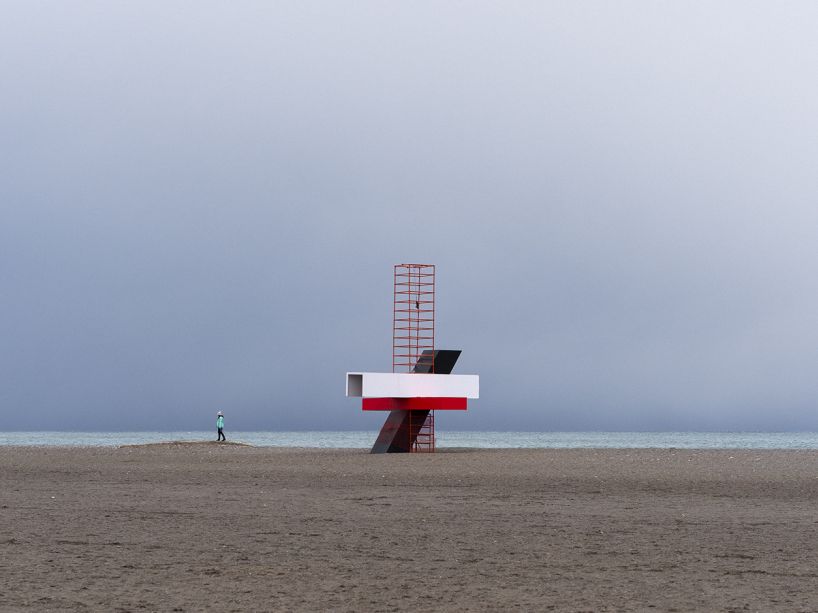 Only connect
Ryan Walker (MFA, documentary media '13)
@ryanwalkerphoto, external link
How are you capturing the pandemic?
I began shooting the obvious places—empty streets, shopping malls, and other once-busy public spaces. Since the new social distancing rules were enacted, I've only left the house for exercise, fresh air and supplies, so I'm now only shooting images on these outings. I typically interact with those I photograph, so not being able to engage with people has been difficult. My work has evolved to become a reflection of physical distancing, where vast negative spaces are created and people are dwarfed by their surroundings. I'm responding photographically to what I see in the world. However, over time, I want to create a collection of images that converse with one another. For me, editing and sequencing the photographs is just as important as shooting.
How important is photography in documenting a crisis like this?
Photography documents both history and the human experience. It has the power to connect us with others at a time when we feel so disconnected. I often think about what our relationship with the planet might look like post-COVID. I spent the last nine years photographing people who live off the land and I often wonder if more people will want those kinds of connections with the natural world once this is all over. I think this is a humbling moment for humanity.
This story was first published in the summer edition of Ryerson University Magazine, external link.