Isaac Garcia-Sitton joins the Office of the Vice-Provost, Students as executive director, International Student Enrolment, Education & Inclusion
New role begins September 7, 2020
Category:
From the Vice-Provost, Students
July 28, 2020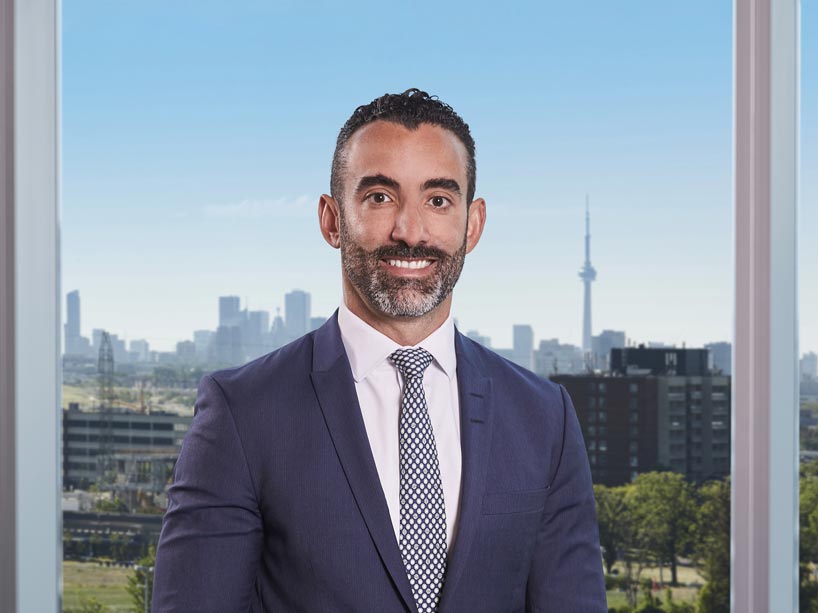 We are pleased to welcome Isaac Garcia-Sitton to Ryerson University as the inaugural executive director, International Student Enrolment, Education & Inclusion. This new role begins September 7th, 2020. Reporting to the vice-provost, students, Isaac will lead the policy, planning, infrastructure and operations that will drive increased international enrolment and retention of students and help position Ryerson as a premier urban international university.
In this role, Isaac will oversee the development, implementation and evaluation of integrated international recruitment strategy, including partnership development with key stakeholders and networks. He will also play a lead role in the institutional efforts to create and support a learning environment that understands and advocates for international student needs and trends, and that ensures the delivery of integrated and effective services and programming for students to become responsible and engaged global citizens. In addition, Isaac will provide leadership to the Real Institute as part of his portfolio. The Real Institute provides a starting point for ESL students to achieve academic and personal success, as well as offers a direct pathway to admission into Ryerson's undergraduate programs.
A respected leader in the higher education sector, Isaac has over 17 years of experience in international relations and business development. He joins us from York University, where he is currently the director of International Education and the York University English Language Institute in the School of Continuing Studies. Under Isaac's leadership, the Institute's national and global reputation has continued to rise, thanks to a procurement of over 100 international partnerships. These efforts have positioned the Institute as the largest university provider of academic English programming in Canada.
Isaac's passion for social development initiatives, as well as his multilingual and multicultural education and experience, have been recognized many times. He has been the recipient of numerous professional awards, including being shortlisted for RBC's Top 25 Canadian Immigrant Awards of 2020, and named one of TD Canada and the Hispanic Business Alliance's ten Most Influential Hispanic Canadians of 2018. Prior to his most recent appointment, Isaac was senior manager, language and intercultural communication in the School of Continuing Studies at McGill University. He also served as a diplomat for Panama, working at the Consulate in New Orleans and as the consul general of Panama in Montreal from 2007-2009. Isaac is currently pursuing a PhD in Education: Language, Culture and Teaching at York University and holds an MBA from Lindenwood University.
I would like to thank the hiring committee, whose contributions led to this successful search.
Please join me in congratulating and welcoming Isaac.
Jen McMillen
Vice-Provost, Students