Artist Michèle Pearson Clarke questions the status quo
Toronto's photo laureate explores how marginalized identities factor into life's turbulent times
June 05, 2020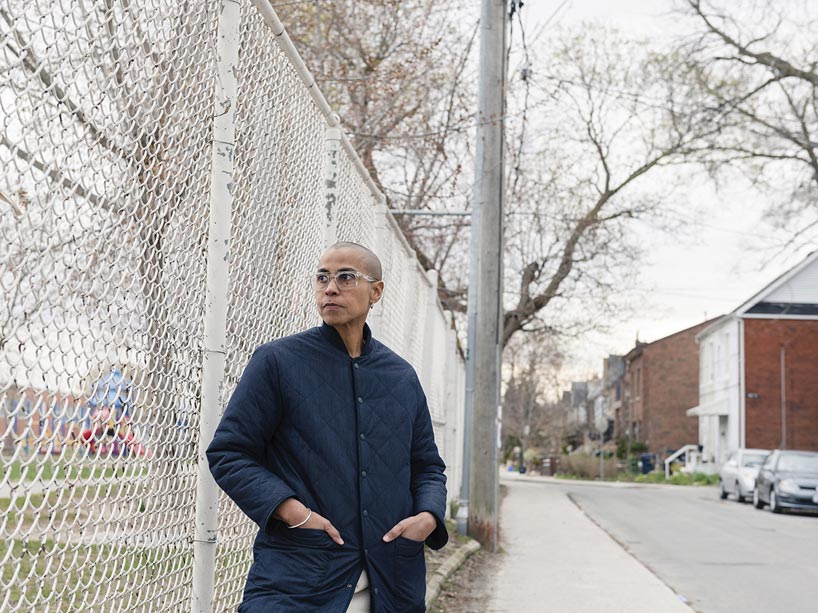 "Art class was a nightmare," says the artist Michèle Pearson Clarke (master of fine arts, documentary media '15). Growing up in Trinidad in the 1970s and '80s, she was not encircled by the sort of contemporary art she now finds herself creating. Back then, she says, it was all drawing and painting—forms that, in spite of her deep respect for them, Clarke failed to master.
"I couldn't draw, and I certainly couldn't paint," she laments. "But that's all we were asked to do in school."
Thankfully, her interest in other art persisted— a stubborn love inherited, perhaps, from her late mother. The two would attend gallery openings together, and her mother devoted an entire wall in her home to paintings of Black women. "She liked to call them her 'Ladies,'" Clarke says.
This wall would leave a deeper impression on her than she knew at the time. Today, Clarke is a well-known artist whose photography, film, video and installation work has been shown across Europe and North America.
By nature, Clarke is an academic. Her artistic practice didn't come until much later in her career. In addition to her master of fine arts in documentary media, she has a master of social work from the University of Toronto, a bachelor of arts in psychology from Queen's, and she might have had a PhD from McGill, if she hadn't left the clinical psychology program part way through her first year.
This was partly due to her world being rocked by her mother's diagnosis with pancreatic cancer, and partly due to the program. "The problem was the teachings were all biomedical," she says. "We were being taught that people's problems must exist between their ears, and that all dysfunction happens in the brain. But I was like, 'Well, what about gender? What about sexuality? What about race?'"
These questions, though initially posed decades ago, continue to guide her. Clarke is interested in questioning omissions, and using her work to correct them. "One motivation for my practice is to make the things I always needed," she says. "I'm always asking: when something persists in the culture"—a representation, for example—"and we know it's not true or incomplete, who is it serving?"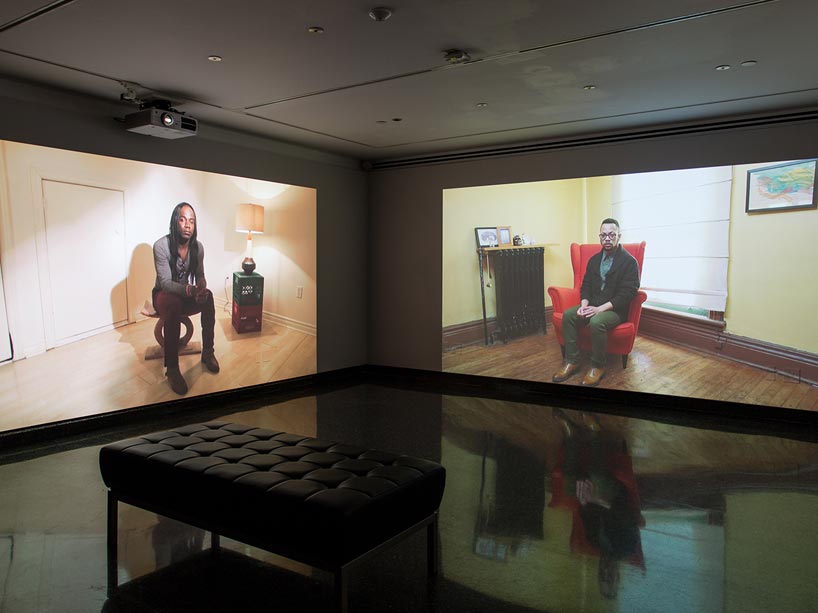 The answer, Clarke has found, is "those in power." She knows who is underserved, and tries to pull back the curtain on those feelings we've historically kept out of sight: homesickness, grief, loss, longing—those stinging, private moments we all experience but often cannot find the words to express.
"There's this sense that, as Black people, we have to move through the world with strength," she says, when I ask how grief might be mediated by identity. "And it's like what Claudia Rankine, the Jamaican-American poet and playwright, says: in some ways, to be Black is to experience grief or loss every day."
Clarke believes the representation of Black people in image making has often been limited by a focus on the abject, but only as it relates to suffering as a result of racism, homophobia and transphobia. She's more interested in studying what we think of as negative emotional responses, and it's this temperament that seems to give her work its curative feel—as though she's answering questions about how marginalized identities factor into life's turbulent times. "I'm very mindful that I'm not a therapist. I'm an artist," Clarke says. "Ultimately, though, I am interested in healing and repair."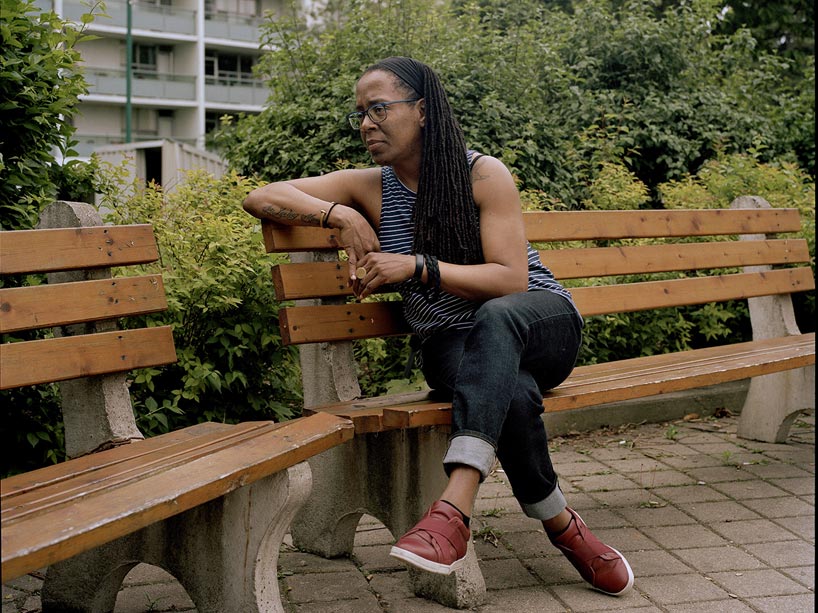 It's right there in the work. A Welcome Weight On My Body (2018) documents her shift from theory to practice in analogue photography, part of her research on affect and Black visuality, and what scholar and author Sarah Lewis calls "representational justice." It's Good To Be Needed (2013) sees ex-partners coming together after estrangement. In 2015, Clarke was still grieving the death of her mother and made Parade of Champions as her thesis at Ryerson to explore how this grief made her feel more vulnerable to racism and homophobia.
In 2019, Clarke was named the City of Toronto's second photo laureate—a position that honours the exceptional work of a photographer who, for the ensuing three years, will use the platform to create a dialogue on contemporary issues. Clarke sees the position as a civic role, and hopes to use it to support and highlight the work of other photographers. "I want to engage people and have them think about and understand the work that certain images do," she says.
In a column for the Toronto Star, Clarke asks readers to decode an image that offers insight into what it means to be alive right now. Blackness, Indigenous resistance, the male gaze, climate change—she brings these issues into focus to give us a sharper understanding of contemporary life.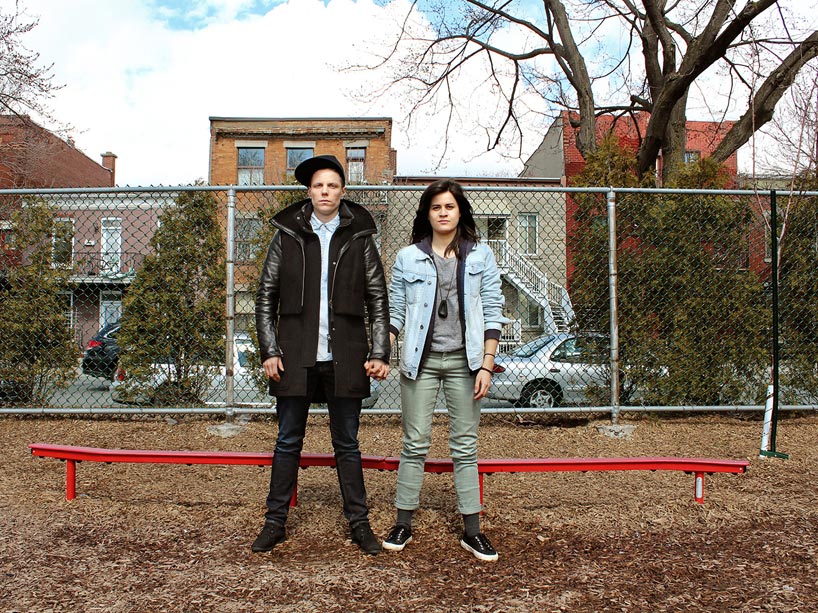 She takes a similar approach to her work as an educator. At Ryerson, where she teaches "Documentary Media as Oppositional Practice: Identity, Power, Difference and Representation," she impresses upon her students the responsibility of producing future representations, and is often met with exasperated questions about how to navigate privilege with so much power.
"You can't ever free yourself from that power imbalance," she admits. Power is an irrevocable feature of the job. "Humans have always made sense of the world through telling stories, and as artists, we have the enormous privilege of asking the public to look and listen. The responsibility is to take that privilege as seriously as you can, to challenge power, and to do the work necessary to understand both the possibilities and limitations of your perspective."
This story will be published in the June 2020 edition of Ryerson University Magazine.