A virtual celebration for our graduates
On June 30, graduates and the Ryerson community are invited to join in a virtual celebration
June 16, 2020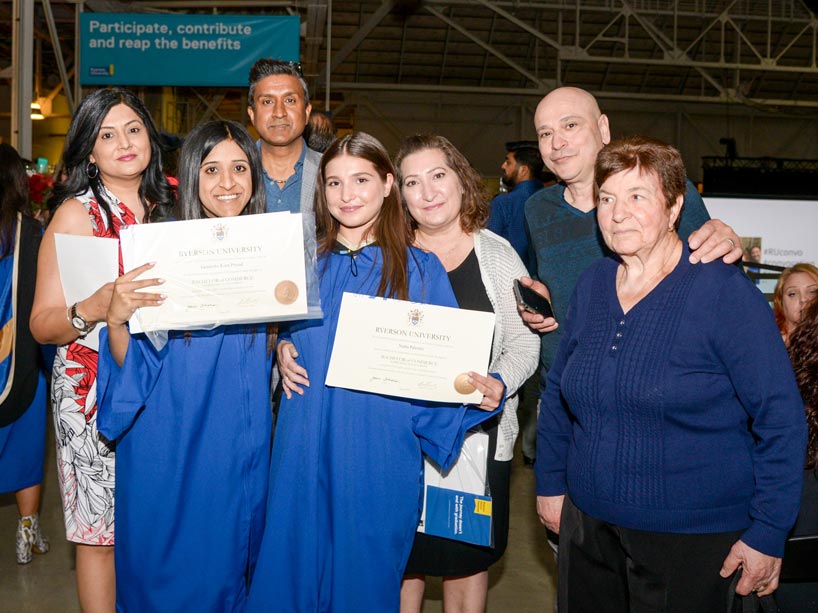 COVID-19 has disrupted many people's plans this year and convocation is no exception.
Attending convocation is a rite of passage for graduates, and a time of celebration for their families, friends, professors and instructors. While Ryerson can't hold its traditional spring convocation, the university is hosting a virtual celebration for graduates and the wider community on June 30. This will allow everyone to honour the achievements of the class of 2020 all the same.
This virtual celebration is not meant to take the place of a convocation ceremony for our spring 2020 grads. Ryerson is currently planning future ceremonies, as the situation permits. Learn more about our future plans on the convocation website.
The virtual celebration will be hosted live on Ryerson's Ryecast and Youtube, external link channels at 10 a.m. on June 30. RTA School of Media '91 graduate Marci Ien will be the host. More information about the celebration is available on the website's event page.

In addition to the virtual celebration, throughout the day there will be the following university-wide events, organized by the Ceremonials Office:
Graduation Address with Eric McCormack, theatre '85, at noon. Learn more and register online.
Coffee with President Mohamed Lachemi and Chancellor Janice Fukakusa at 1 p.m. Learn more and register online.
Community events will also be hosted by individual faculties. Please visit the Spring 2020 Grad Celebration website for more information.
Social Media contest

Graduates are encouraged to share their success with the community on social media using the hashtag #RUgrad2020. Post a pic or memory with #RUgrad2020 and be entered to win one of five $100 gift cards for Indigo Books and Music. Learn more about the contest rules and regulations.
As well, a video memento is being produced for the June 30 celebration and graduates are invited to submit clips to be included in the video. To find out more about the video submission, please visit ryerson.ca/convocation/vid-sub. Submission deadline is June 21.
For more information about the Spring 2020 virtual grad celebration, please visit the website.