Ryerson leverages Chang School's expertise
For two intense months, The Chang School of Continuing Education has been working with faculties across the university to move students forward for spring and summer
May 12, 2020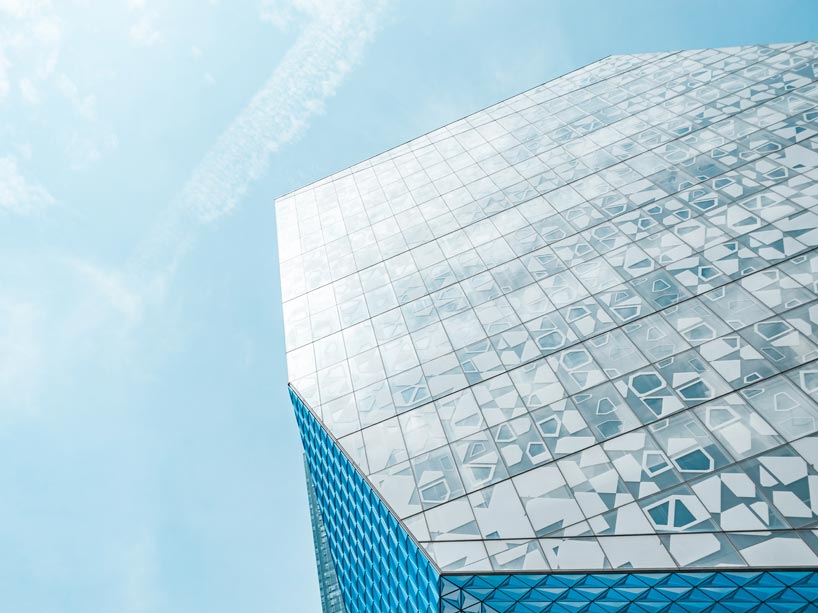 The Chang School of Continuing Education has long been a powerhouse in online learning. So when the university had to move all classes to virtual formats on March 16, Ryerson knew it could count on The Chang School's expertise to help keep students moving forward for spring and summer.
The transition to essential services required unprecedented collaboration across the entire university. The Chang School's Digital Education Strategies (DES) – a team of passionate instructional designers, media developers and editors that support technology-enhanced learning – became the nerve centre for much of the mass migration to online delivery.
Helping teachers teach
For two months, DES has been supporting Ryerson instructors 12 hours a day to make the move to online as smooth as possible. They are offering instructors google docvirtual drop-in sessions for teaching remotely, external link and a six-hour course called Foundation of Remote Teaching, where instructors can receive one-on-one guidance and recommendations from instructional designers.
Director Naza Djafarova and her team helps teachers with both technical and pedagogical questions such as how best to use Zoom for lectures, how to record effective lectures with PowerPoint, how to manage large classes in real time and how to maximize D2L's functionality.
She compares creating a digital course with building a house:
"You start with a blueprint. You build a solid foundation through knowledge acquisition about e-learning. Then, you start adding components such as discussion boards, interactive activities. As you move along, you make updates for improvements," Djafarova says.
To date, DES has also helped to virtualize 134 of The Chang School's classroom courses for spring and summer. This brings the total number of their online offerings to 378 courses.
Relationships pay off
Nenita Ponce de Leon Elphick, one of The Chang School's program directors, helped the Faculty of Arts make the switch for spring and summer. She had meetings with every single instructor who was virtualizing their courses. Elphick dispels the myth that learning online can't measure up to the in-class experience:
"If you take a degree-credit night course in The Chang School, it would be very similar to what you'd be doing in the day. The academic standard is the same. The rigour is the same," she says.
As the winter term was already two-thirds complete when campus switched to essential services, instructors and administrators had to pivot quickly in order to get spring and summer in-class courses online. But Elphick knew that the extensive relationships that the school built with all the faculties, fostered in large part by academic coordinators, would carry the day.
"We do this as part of our DNA. We are constantly reaching out across units. When this crisis hit, there was already a strength in the connections and relationships that allowed us to move through this very challenging period," she says.
Compared to other continuing education schools, Elphick adds, The Chang School has experience delivering courses that count towards students' degrees:
"Other continuing education schools run their own courses, but they're non-degree credits. So it's a very different experience than what we have in The Chang School, which is primarily degree-credit."
The Faculty of Arts is one of the many units that benefited from The Chang School's experience.
"We relied on their technical expertise," says Pam Sugiman, dean of the Faculty of Arts. "They've got this well-oiled machine in place already to virtualize, to turn these classes online."
Moving forward in an uncertain future
Chang School dean Gary Hepburn, who was appointed in January just as the pandemic began to spread worldwide, has had a rollercoaster start to his tenure. His team was helping instructors virtualize at the same time as they were themselves working from home.
Hepburn credits the collaboration between faculty, deans and associate deans, academic coordinators, CCS, the Centre for Excellence in Learning and Teaching, Library staff and countless others that enabled Chang to deploy its resources throughout the university. Not least of all, he sends kudos to his staff:
"Being a new dean here and seeing how well this team could perform under pressure was extraordinary – quite amazing," Hepburn says.
Both Elphick and Djafarova believe The Chang School's recent and intense experience puts its spring and summer courses on strong footing. Having both taken programs at the school themselves, they feel genuine empathy for what students are going through.
"We're all in this together. Administrators and faculty members will all know what to do if they put students first," says Djafarova.
Elphick feels tremendous pride working at Ryerson during this critical period:
"This is one of those moments where we realize it's a really strong campus. It's got great people who can really pull it together and deliver the education in a meaningful way to students. People really care about teaching at Ryerson," she explains.
This is one story in a series about how Ryerson University departments have successfully faced the challenges presented by COVID-19.

Related stories: