Planning for a safe, engaging fall 2020 term continues
Two main working groups established to ensure exceptional experiences for community members
Category:
From the President
May 14, 2020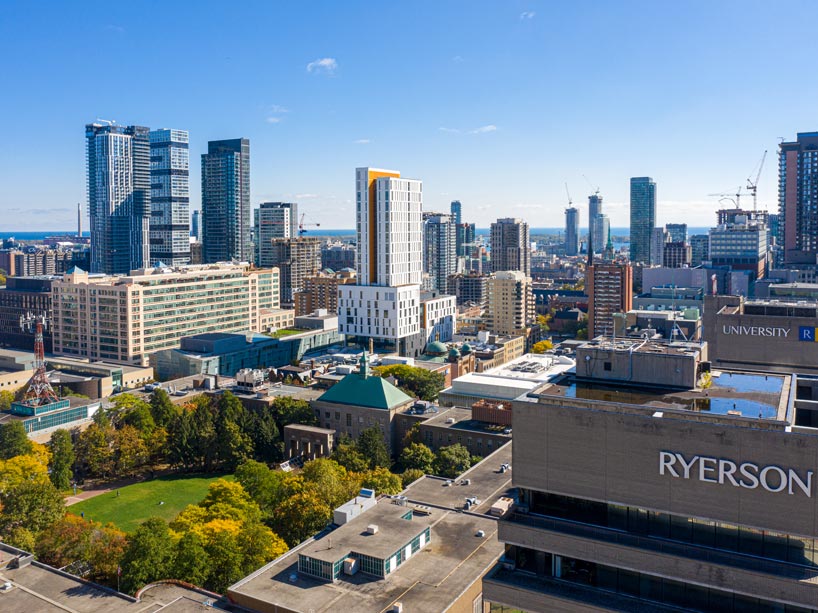 I know students, faculty and staff are very curious, and in some cases anxious, about plans for our fall semester. As the province starts to ease some restrictions and reopen certain services across Ontario, I want to provide our students, faculty and staff with an update.
I appreciate that uncertainty is challenging for all of us; we all want to be able to make the best decisions for ourselves and our loved ones, and to do so with confidence.
Committed to exceptional experiences
I can assure you that our fall term will take place and we are committed to providing students, new and returning, with the exceptional education and engaging experiences that Ryerson is known for. While the majority of course offerings will be online, we continue to explore and plan for a potential mix of online and in-person classes. We will also offer as many on campus activities as provincial and public health guidelines permit, along with an array of online extra-curricular programming and academic supports.
To work through the many details and challenges, some of which are due to our unique downtown location, we have established two main working groups at Ryerson:
The Scenario Planning Group is looking at critical uncertainties and devising a list of plausible scenarios to help us navigate through potential disruptions and to ensure that we are prepared for any challenges that the fall may bring.

The Opportunities Group is looking for opportunities within the disruption of COVID-19. The focus of this group is strategic planning, managing change, and positioning Ryerson for longer-term strategic success that will help us meet our goals.
These groups, along with the work of countless staff and faculty, are mapping out options for our eventual return to campus. Flexibility and resiliency, while ensuring the ongoing safety of our students, faculty and staff, is the heart of our approach.
Committed to a safe return to campus
As part of our planning, the university continues to follow directives from our ministry, the provincial and federal governments, local health agencies, and the province's reopening framework. We are also in close, regular contact with our government partners.
Any decisions made by the university with regards to teaching, student supports, scholarly research and creative activities (SRC), and a potential re-opening will be done in accordance with their advice, guidelines and best practices and in consultation with the Ryerson community.
We will not ask anyone to come to our campus until our government and public health agencies have told us it is safe to open and that the safety and well-being of our entire community can be assured. This may mean a gradual return to campus, which is one scenario that we are actively planning for.
We understand that these are difficult and often trying times. I know that many of us are dealing with multiple challenges above and beyond working remotely or studying at home. I want to remind our entire community that the following resources are available should you need them:
Students can learn more about services available to them at the Ryerson Centre for Student Development and Counselling.
Employees seeking counselling should access the employee and family assistance program for resources and counselling.
Committed to keeping you informed
I want to assure you that we understand that a return to campus will present challenges for many. The university will continue to provide the support and resources needed to help our students, faculty and staff during this time.
As we finalize plans for our fall term, our priority remains the continued health and safety of our community and making sure that you are aware of developments as they happen.
Thank you to all for your hard work and patience as we move through these unprecedented times. We will continue to keep you up to date as this situation progresses.

Mohamed Lachemi
President and Vice-Chancellor