How COVID-19 impacts Indigenous communities
Ryerson professors, researchers outline unique vulnerabilities facing First Nations in Canada
May 01, 2020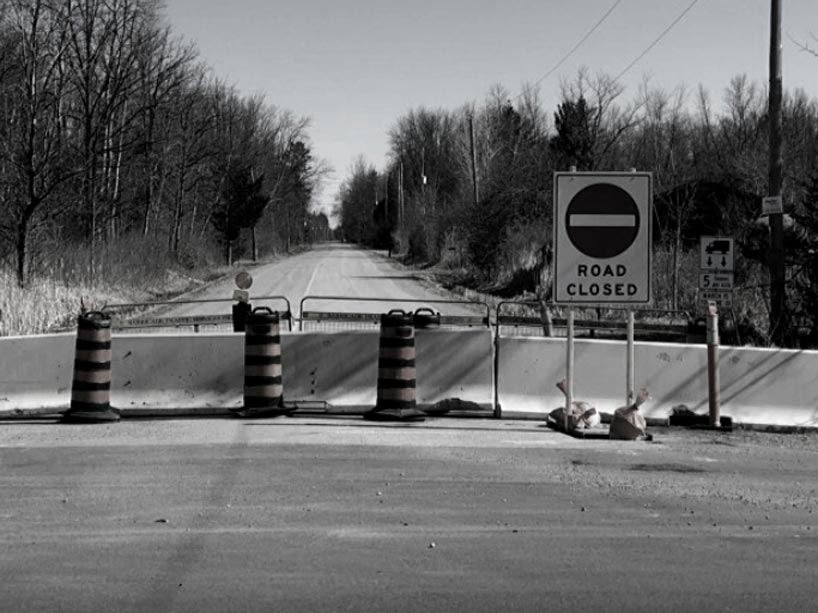 Even before COVID-19 was declared a pandemic, people were receiving the directive to repeatedly and thoroughly wash their hands. As the days go on, the need for self-isolation, whether you're showing symptoms or not, is increasing in an attempt to flatten the curve.
But what does that mean for the countless Indigenous Peoples across Canada who don't have access to clean water or proper housing?
Currently there are more than 100 drinking water advisories, external link in First Nations across Canada. Further to that, substandard housing and infrastructure for First Nations communities continues, external link to be an ongoing struggle for those living on and away from their community.
Given the history of high rates of infectious disease in First Nations, Inuit and Métis communities, it is possible that COVID-19 could be devastating, says a report from Yellowhead Institute, external link, authored by Hayden King, the organization's executive director, with support from Ryerson student Josephine Slaughter.
The Yellowhead report explains how First Nations are responding to the pandemic, including enforcing border closings to outsiders and developing a flag system to respond to calls for assistance. The institute developed an information and resources page, external link to help Indigenous communities, which includes PDF filehighlights from a webinar with Indigenous health professionals, external link who are working on the ground to address the impact of COVID.
Indigenous voices that need to be heard
Pamela Palmater is a Mi'kmaw citizen and member of the Eel River Bar First Nation in northern New Brunswick, and a politics and public administration professor and chair in Indigenous Governance at Ryerson. In her article for Canadian Dimension, external link, Palmater outlined the many ways COVID-19 affects Indigenous communities, most notably women.
"Indigenous Peoples are an especially vulnerable group in Canada, due to centuries of genocidal laws and policies that have created and maintained severe socio-economic conditions in Indigenous families, communities and Nations," Palmater wrote. "Staggering rates of poverty are one of the primary root causes of Indigenous Peoples' premature death rates by upwards of 15 years earlier than non-Indigenous Canadians. Nationally, 47 per cent of First Nations children live in poverty and, in provinces like Manitoba, that rate jumps to 76 per cent and continues to increase. Within these statistics are the often overlooked facts that the poverty of these children are directly related to the poverty of their mothers—Indigenous women—many of whom are single parents."
In addition to the health vulnerabilities Indigenous people are susceptible to, they are also facing increased racism. Faculty of Arts sociology professor Megan Scribe, Ininiw iskwew from Norway House Cree Nation in Manitoba, shared on Twitter, external link some of the overt and subtle racism experienced by Indigenous people during COVID-19.
For instance, the Quebec couple, external link who fled their home to take refuge in the Yukon, potentially exposing Indigenous community members to the virus. Or the Calgary man who threatened, external link to "wipe out the species" in a Facebook message by intentionally spreading the virus to Indigenous Peoples.
Systemically, different levels of government are not exempt from participating in this level of violence as well. "Community activists, especially in B.C., have raised issue with the fact that a lot of extractivist and pipeline projects have been considered essential services," Scribe said. "So projects like the Trans Mountain Pipeline, the Coastal GasLink Pipeline, project Site C Dam and the liquid natural gas project, external link - all of these projects which were protested by Indigenous communities prior to the pandemic, are now allowed to be carried out.
"The communities now are saying that there's a risk of spreading COVID into neighbouring Indigenous communities that are adjacent to these projects. This is an important consideration [because] in exploiting COVID precautionary measures like social distancing, the state is taking advantage of the fact that Indigenous communities have a limited capacity to respond to extractivism to these pipeline projects that were never consented to."
Learning from Indigenous ways of being
While Indigenous communities are in a uniquely vulnerable position when it comes to COVID, First Nations are resilient in their responses to facing trauma.
"One of the things that I understand about all Indigenous Peoples is that we are incredibly resourceful and adaptable. Our conservation practices are relevant now more than ever," Scribe said. "With the borders closing all around the world, it's really undermining globalism and really forcing us to return to local economies. And I think Indigenous communities and Indigenous Peoples have a lot to teach us about that.
"The way I see it is that we can decide what meaning we want to make out of this moment we find ourselves in collectively. There's this pressure to carry on business as usual by saying we need to rely on pipeline projects, this is essential, this way of life. The meaning that I want to make is, how can we reevaluate the way things were going and think about something that's more sustainable, more equitable."
If sharing with this community is a way you wish to become involved, Ryerson Aboriginal Student Services (RASS) can put your support to great use - especially now. RASS is the cornerstone of culturally supportive services for Ryerson's Indigenous learners, offering traditional counselling, academic advising, peer coaching, and more. It is a place of connection and belonging for our growing Indigenous community. Many Indigenous students are facing additional stress related to COVID-19, with limited access to technology and the internet, as well as food insecurity. In this particularly challenging moment, if you are able, please give to RASS to support Indigenous students in this time of critical need.
This is one in a series of Ryerson Today stories focused on how COVID-19 is affecting equity-seeking groups.

Related stories: