Ryerson International team races against the clock to fly people home
How students, staff and faculty made it back to Canada during pandemic
April 01, 2020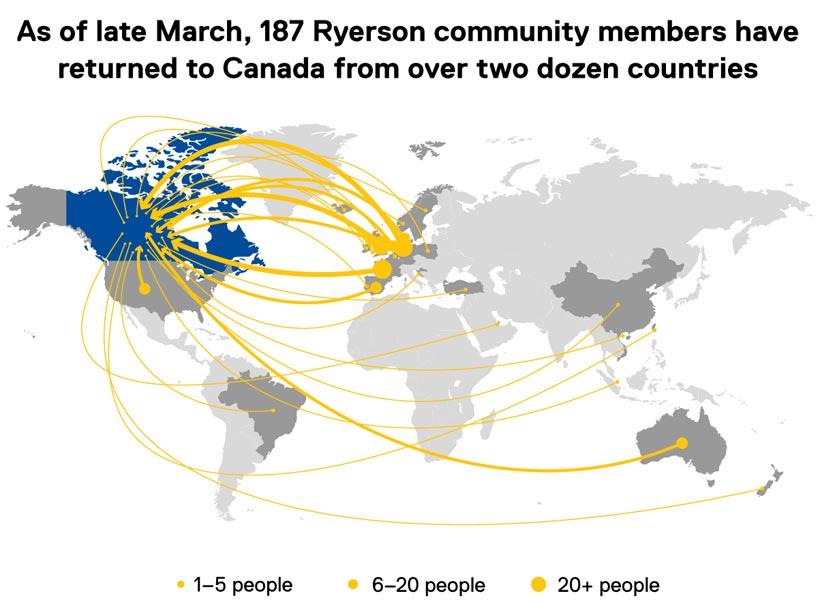 Third-year geography student Josiah Becker was at Amsterdam's Schiphol Airport on the morning of March 16, anxious to head back to Canada after Ryerson urged him and other students that were studying abroad to return home.
When he tried to check into his flight, airline staff told him he couldn't get on the plane.
"Because I was transiting through the Dominican Republic and wasn't a resident there, I couldn't fly out because of new travel restrictions," says Becker, who's studying environmental and urban sustainability.
The airline wouldn't offer a refund and other flights bound for Canada that day were all over $5000. That wasn't an option for Becker. Not knowing what to do, he emailed Ryerson International (RI), which manages exchange programs and supports cross-border partnerships and research. He was astonished to receive a reply from Student Mobility Officer Samantha Larocque within 60 minutes at 6 a.m. Toronto time.
"I'm not always following the news as much as I should be. I never thought it'd get to this point. I definitely appreciated how fast RI responded," Becker says. He's currently self-isolating in his hometown of Port Elgin, New Brunswick.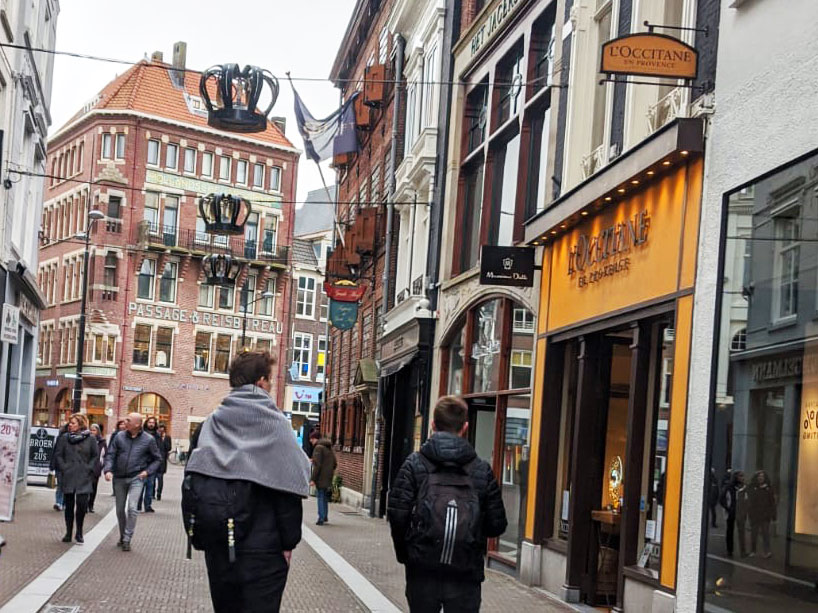 Little did he know, Becker's email for help triggered a rapid response from the entire RI team, who were working around the clock to help students, staff and faculty get back home safely during the coronavirus outbreak.
Larocque put Becker in touch with Nancy Pham, lead for operations and special projects, who immediately called Becker on Skype and rebooked his flight and found him a hotel room near the airport. Pham told him not to worry about the expenses. Provost Michael Benarroch made it known that the health of students comes first and that Ryerson wouldn't let cost prevent any community member from getting back home safely.
"They really saved my butt. The team figured everything out for me."
Pham sees Becker's story play out again and again, as her team races to deal with the fallout of the pandemic. Of the 287 students, staff and faculty registered with RI, nearly two-thirds have returned to Canada at the time of publication. Pham recalls a student who called her at 2 a.m. trying desperately to get a ticket from Europe back to Canada, after her flight got cancelled one hour before departure.
"They're in a country where everyone is panicking. They need that support so they know that we're here for them," she says.
The most challenging thing, Pham says, is dealing with the rapid changes in travel restrictions and border closings that impact travellers, especially those who need to transit through multiple countries to get back home. Despite the early mornings and late nights, Pham knows now is the time students are counting on her team.
"It's all worth it when you get that email from a student saying they're safe and sound, and happy to be back in Canada."
Emma Wright, manager of global learning and engagement, says RI has shifted to being an emergency response unit for students abroad, and has learned how to stay even more nimble and accessible through collaborative tools like Google hangouts and spreadsheets.
As a manager, she's had to navigate uncharted waters – calling on her team to work flexible hours in order to offer 24-hour on-call support, while also setting responsible boundaries for work and rest as campus shifted many services off campus.
"We have incredible staff who don't shy away from stepping up. Everyone feels that drive to want to be there for students. That's wonderful to see," Wright says.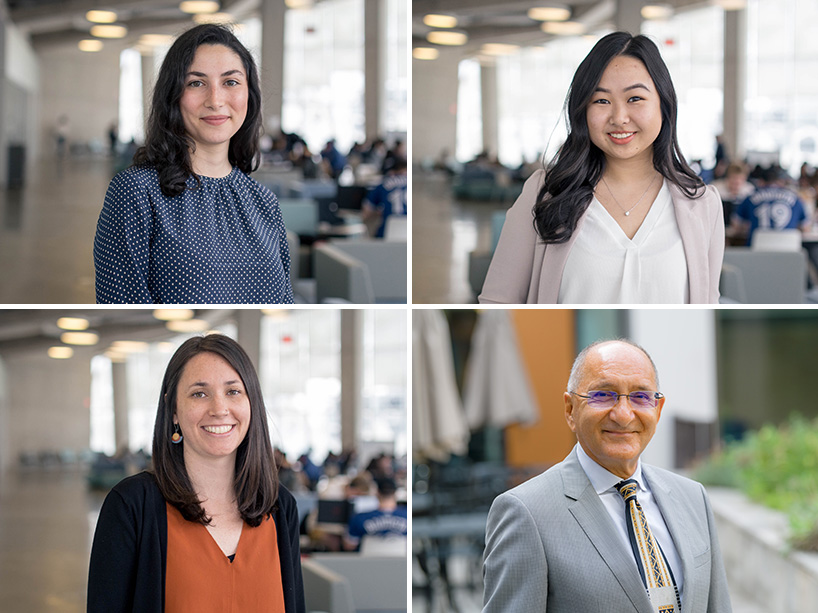 The global health crisis not only affects those currently abroad, but also those preparing to go abroad. When Italy became a global hotspot for COVID-19 in early March, the fate of FCAD's popular program to the Tuscan town of Cortona was sealed.
"Dean Charles Falzon took the decision after a lot of consultation to not run the summer school in Cortona. It was absolutely the right decision, however, it was a difficult one because it affected a lot of students and a lot of faculty," says Assistant Vice-President, International Anver Saloojee.
Saloojee's team had the painful task on March 12 of reaching out to hundreds of individuals scattered across 32 countries and six continents, urging them to come home.
On March 13, the Canadian government issued a travel advisory against all non-essential international travel (external link) as the virus spread throughout the world. By mid-March, more than 130 countries were affected by the pandemic and hundreds of thousands of people became infected. Borders closed. Countries entered lockdown.
Ryerson's decision to cancel university-sanctioned international travel no doubt leaves many with a heavy heart. Saloojee and his team are prepared to do everything in their power to keep community members out of harm's way, wherever they may be.
"President Lachemi and Provost Benarroch have made it absolutely clear to us that we have a huge responsibility to our students abroad," says Saloojee.
"We promoted the value of experiential learning. We promoted studying abroad as an important part of a student's academic life. This means we have, as a university, an absolute obligation to ensure their safety and security to the best of our ability," he adds.
This is one story in a series about how Ryerson University departments have successfully faced the challenges presented by COVID-19.