Coping with COVID-19: What Ryerson students want to know
Thrive RU clinical psychologist Diana Brecher offers tips to students in a Q&A from the Ryerson Leadership Lab
April 08, 2020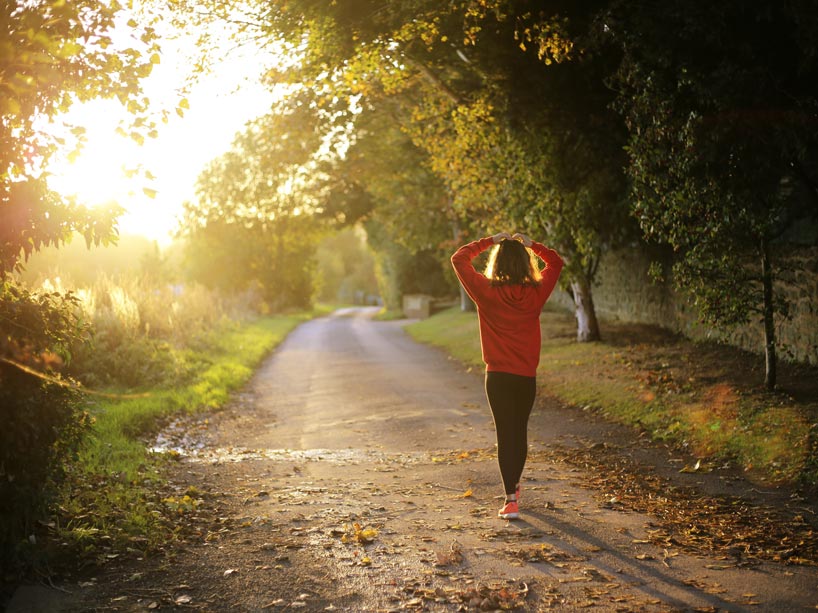 The Ryerson Leadership Lab, external link enlisted Thrive RU's Diana Brecher, a clinical psychologist, to answer questions during a video meeting in its Making the Future class, external link about helpful tactics and tips for coping with COVID-19. Here's what Brecher suggested for building resilience.
Do you have advice for keeping informed, but avoiding information overload?
Focus on the main news, and then focus on what is important to you.Don't listen to the news just before bed. It can ruin your sleep. It's important that we don't stop living. The news doesn't have to be your whole day.
How do you cope with family members who aren't following advice?
In the face of danger, all humans react with fight, flight or freeze. That is what we do to ensure survival. When people are in denial about the need for social distance, for example, and take unnecessary risks it be may their way of dealing with their own fear of feeling threatened. If you are having trouble getting through to them about your own safety concerns because of the risks they are bringing home as a result of their denial you can talk about your own sense of vulnerability and how their behaviour impacts you. Help the person make the connection that we are dependent on each other. Each person will come to a moment of awareness that will help them deal with the current situation.
What are the best activities or exercises for anxiety during self-isolation?
Anxiety can be defined as the perception of risk or danger combined with the belief that you can't cope with those risks. One strategy is to engage in self-care to help your body manage chronic stress. Of course, the form of self-care might need to be adjusted to fit the new constraints of where you can go and what you can do… but in so far as possible, practice your normal activities (go for a walk or a run, or bike rides, do yoga or stretches, meditation or listening to your favourite music). Many of these activities can help activate the parasympathetic nervous system which can lead you to experience a state of calm.
How do we stay productive at home?
One helpful resource is the book, The Happiness Equation. The author, Neil Pasricha, suggests that we need structure, stimulation, social connection, and story. ' Story' refers to being part of something meaningful and being part of something larger than yourself that provides a sense of purpose to your life. Often acts of kindness and generosity towards our community can be helpful when we want to feel good about ourselves. This leads to feeling grounded, productive and in charge.
Structure: Create a schedule for yourself and stick to it
Stimulation: Engage your energy by starting a new project and complete current obligations to work or school
Social: Stay connected with family and friends, intentionally and anticipate the next time
Story: Volunteer to go grocery shopping for someone. Giving to others is a way to feel good and grounded yourself
How can we think positively about the future?
Engage in the exercise of gratitude: reflect on four things you're grateful for every day. Even now and despite everything. And forgive yourself for being aggravated when it's too much.
Visit the Student Health and Wellness site for more resources. Thriving in Action Online is free to Ryerson students, faculty and staff (with a Ryerson login). The Ryerson Leadership Lab, external link is an action-oriented thinktank at Ryerson University that is working with others at Ryerson to help respond to the COVID-19 crisis.

Related: