Ryerson's Social Media Lab tackles misinformation amid pandemic
Ted Rogers School of Management researchers aim to combat the online spread of false claims and stigma
March 25, 2020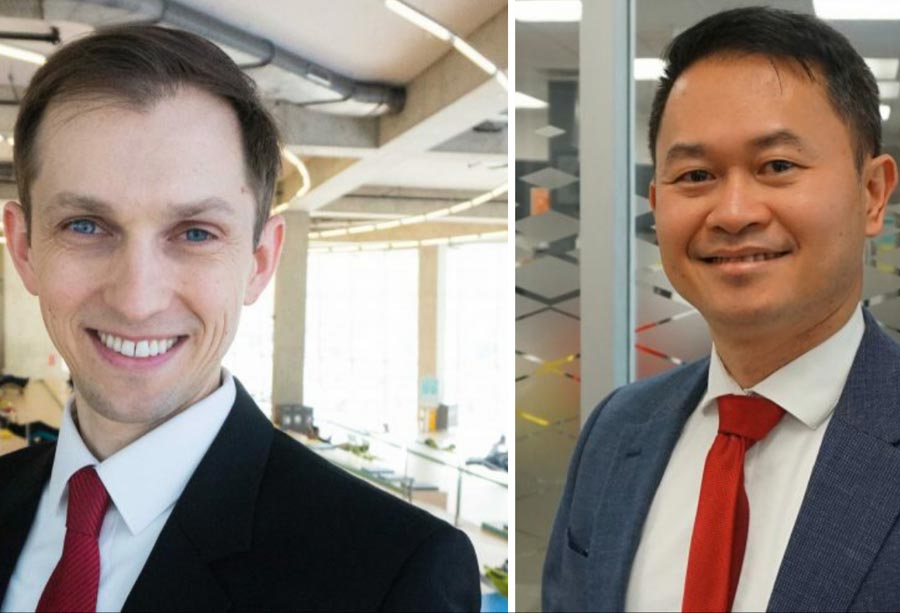 As the outbreak of COVID-19 continues to spread across the world, so too does the flow of information and misinformation related to the virus. In a recent announcement by the Government of Canada, external link, researchers at the Ted Rogers School of Management's Social Media Lab, in collaboration with researchers at Royal Roads University, received funding to examine the spread of digital misinformation related to the coronavirus. The study seeks to mitigate the spread of misinformation, stigma and fear through education.
The study, Inoculating Against an Infodemic: Microlearning Interventions to Address CoV Misinformation, will be a two-year study that aims to develop online learning interventions to improve people's knowledge, beliefs and behaviours related to COVID-19.
Researchers at the Social Media Lab have already created a portal, external link designed to track and combat misinformation related to COVID-19.
Professor Anatoliy Gruzd, Canada Research Chair of Social Media Data Stewardship, and Philip Mai, director of business and communications at the Social Media Lab, answered a few questions about their new study and the impact it will have on Canadians.
Here is what they had to say:
How will this research impact our understanding of COVID-19?
This research will help the public, policy makers and social media platforms to better understand how misinformation about the virus spreads on social media, what types of false claims are likely to go viral, who is doing the spreading and who is being impacted. If we are successful, we will play our part in helping to inoculate the public against COVID-19 misinformation and mitigate its spread during this pandemic and future one.
Why is this research important to the public?
Our new research on COVID-19 misinformation is important as more and more Canadians are getting their news from social media. In a prior piece of research from the lab, we showed that 94 per cent of Canadian adults who use the internet have at least one social media account, making Canada one of the most 'connected' countries in the world.
In a pandemic it's critical for people to get accurate and timely information. If we allowed COVID-19 misinformation to spread unchallenged, it will undermine the work of public health officials and put the public and front-line medical workers at risk of contracting or spreading the infection.
In addition to the medical danger, misinformation also subjects Canadians to becoming victims of identity theft and other data breaches. Misinformation about the virus can also contribute to people's fears and may cause them to act irrationally or even lead to instances of microaggressions.
What kinds of methods will you use to gather your data?
As an interdisciplinary research lab, we have been able to assemble a very robust and diverse team consisting of a computational social scientist, a communication professional, a former journalist as well as graduate and undergraduate students from various disciplines, including: management, computer science and psychology. This allows us to very quickly start gathering research data that we need from a multitude of sources. We also built a new, public-facing COVID19MisInfo.org, external link portal in just a few days.
We will be employing a variety of computational social science methods that combine approaches such as social network analysis and text analysis with big data analytics methods. For this research, we are using publicly available data provided by social media platforms and retrieved using either data collection tools built in-house, such as Netlytic to work with Twitter and YouTube data and Communalytic to work with Reddit data, or third party applications like Crowdtangle to analyze publicly available data from Facebook and Instagram.
One of the main goals will be to automatically detect misinformation related to COVID-19 that people are seeing/sharing on social media and categorize into different types. Analyzing data across multiple platforms will allow us to study the spread and impact of COVID-19-related misinformation across diverse communities and platforms.
What do you hope to achieve with this study?
Our hope and goal with COVID19MisInfo.org, external link and the larger research project are to put a spotlight on COVID-19 related misinformation and to provide Canadians with timely and actionable information that they all can use to protect themselves and their communities.
How do you think the misinformation of COVID-19 will impact our social, political and economic systems?
Misinformation about COVID-19 has the potential to make the pandemic worse. It can cause people to make bad decisions that can affect us all. It can create panic, cause political instability, and contribute to a recession here in Canada and around the world.