Ryerson health geographer rises to the COVID-19 challenge
Professor Lu Wang's study looks at the social dynamics of coronavirus transmission within communities
March 23, 2020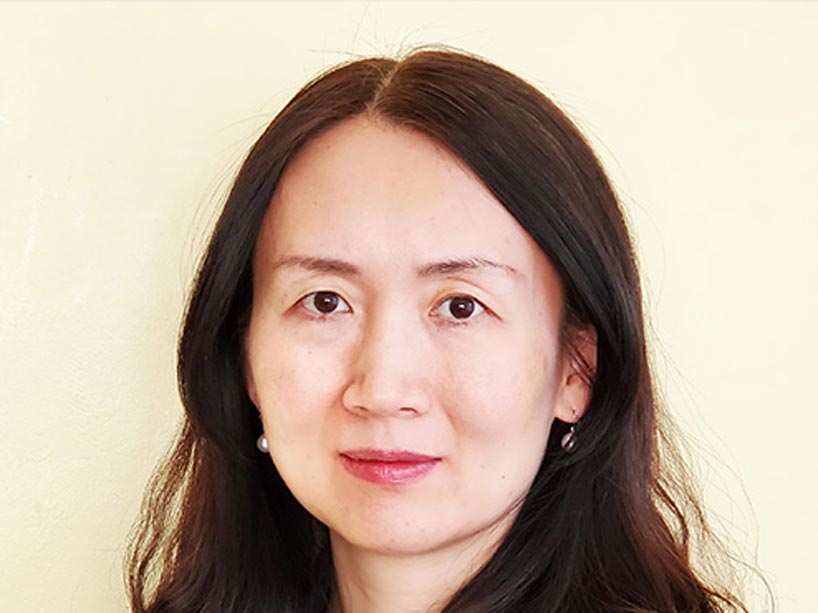 For geography professor Lu Wang, COVID-19 hits close to home.
Her elderly parents live in China and witnessed firsthand the extraordinary changes in people's daily habits and behaviours to fight the spread of the disease. As cases exploded worldwide, the Government of Canada awarded funding to 47 research projects, including Wang's, to address the COVID-19 outbreak, which has now become a global pandemic.
"I'm a health geographer, so my research has always focused on the spatial dimension of health issues," says Wang, who teaches and supervises graduate students in the Department of Geography & Environmental Studies in the Faculty of Arts.
Her project will map where people go and how they behave before and after the outbreak. Wang wants to understand how risk perception and preventive measures taken by individuals – including social distancing and self-isolation – are affecting the transmission of COVID-19 within communities. She uses spatial analysis and a combination of quantitative and qualitative methods to analyze patterns of movement and identify which neighbourhoods need greater resources.
Preparing an entire research proposal and application can take months, but Wang and her team had just a week once the government put out its nationwide call to researchers in February. Her funded project is titled "Spatial and social patterning of COVID-19 prevention and transmission in Canada: Investigating the impacts of risk perception and preventive behaviour on individual activity space." The funding announcement for her project is reason for optimism, but Wang sees this as only the beginning.
"The challenge is to collect data and evaluate the overwhelming amount of information out there while keeping in mind the dynamic nature of the situation. Right now, it's not possible to conduct traditional research activities such as face-to-face interviews," says Wang.
"We are designing online tools and using other methods to engage participants to share their views and behavioural patterns during this challenging time," she adds.
Wang is partnering with colleagues and community organizations
The crisis highlights the real world application of what's being taught in university geography classes, such as Wang's Place and Population Health course.
"Coding data, mapping data, interpreting data – a lot of what we have talked about in class can be applied to what we're doing now," says Wang.
Wang, the nominated Principal Applicant of the project, is partnering with professors Lixia Yang from the Department of Psychology at Ryerson University and professor Dongmei Chen, external link from the Department of Geography and Planning at Queen's University (both are Principal Applicants), along with several community collaborators: South Riverdale Community Health Centre, external link, Centre for Immigrant and Community Services, external link, the Hubei Association of Canada and the University of Toronto Chinese Student and Scholars Association. The interdisciplinary research team will be working together closely on this project for the next few years.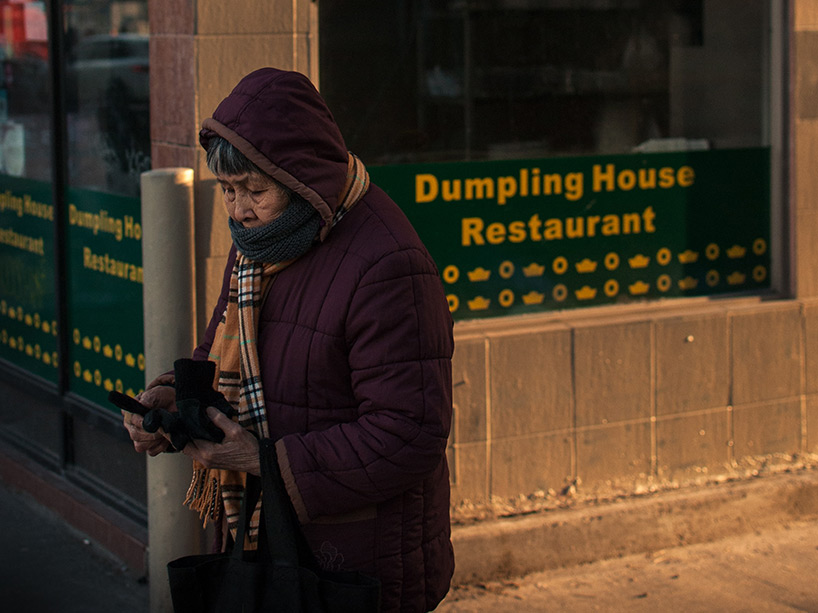 "Coding data, mapping data, interpreting data – a lot of what we have talked about in class can be applied to what we're doing now."
Wang hopes that her study focusing on the GTA's Chinese and other communities will lead to findings about COVID-19 that can be applied to outbreaks of other communicable diseases around the world.
"Large urban hubs that have very mobile populations can act as catalysts for the spread of infectious diseases. The Toronto-based project will provide implications to inform other global cities in dealing with pandemics."
The public health crisis affects her and her colleagues in other ways. Since the outbreak, many international academic conferences have been cancelled. She's no longer appearing as a distinguished guest speaker at the University of Illinois at Urbana-Champaign, and instead will be delivering a talk remotely to share her research with an international audience.
"Just like any resident, I'm affected. I've also canceled personal travel," says Wang.
But her years of work studying immigrant communities and health geography have led her to this moment.
"I feel like as a researcher who works in the area of population health, and as a community member, it is my responsibility to contribute to the effort in producing evidence-based findings to help to combat the pandemic and to shape policies," Wang says.
Read the Canadian Institutes of Health Research's announcement, external link to learn more about this and other COVID-19-related research projects funded by the federal government.
To learn more about how Ryerson is responding to this public health crisis, visit the university's COVID-19 website.