A message from President Lachemi regarding spring convocation
University has made the difficult decision to postpone all spring 2020 convocation ceremonies until fall 2020
Category:
From the President
March 27, 2020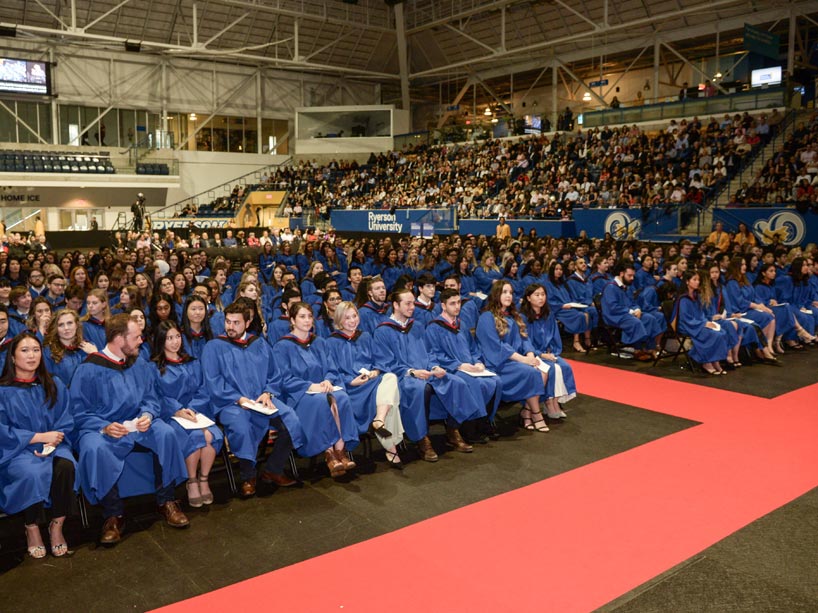 In order to support social distancing measures and help prevent further spread of COVID-19, Ryerson University has made the difficult decision to postpone all spring 2020 convocation ceremonies until fall 2020.
This was not a decision that we made lightly, but now is not the time for large public gatherings, nor is it the time to ignore social distancing protocols.
We know that attending convocation is a rite of passage for graduates, and a time of celebration for their families, friends, professors and instructors. Though we are deeply disappointed that we can't recognize our graduates' achievements with spring convocation ceremonies at this time, ensuring the continued health and safety of our community remains our primary concern.
We look forward to celebrating this milestone with our community when it is safe to do so.
Although the spring ceremonies will be postponed until the fall, please rest assured that students who have applied to graduate, and who have completed their program requirements successfully, will still graduate and be awarded their degree or certificate.
While we cannot hold our traditional spring events, Ryerson is actively exploring options for a virtual or alternative celebration in June. Once plans for the fall convocation ceremonies are finalized in the coming months, the university will reach out to invite spring graduates to participate in the fall ceremonies.
I want to thank all of our community members for their ongoing patience, support, and understanding during this challenging time. As I stated in my update to the community from earlier this week, I am certain of this one thing - we will get through this together, one day at a time.
To stay up to date on new developments, I encourage you to visit the Graduation and Convocation section of Ryerson's central COVID-19 website as this situation continues to evolve.

Mohamed Lachemi
President and Vice-Chancellor