Professor Art Blake to lead Ryerson Dimensions initiative
Two-year pilot program aims to increase equity, diversity and inclusion in research
February 13, 2020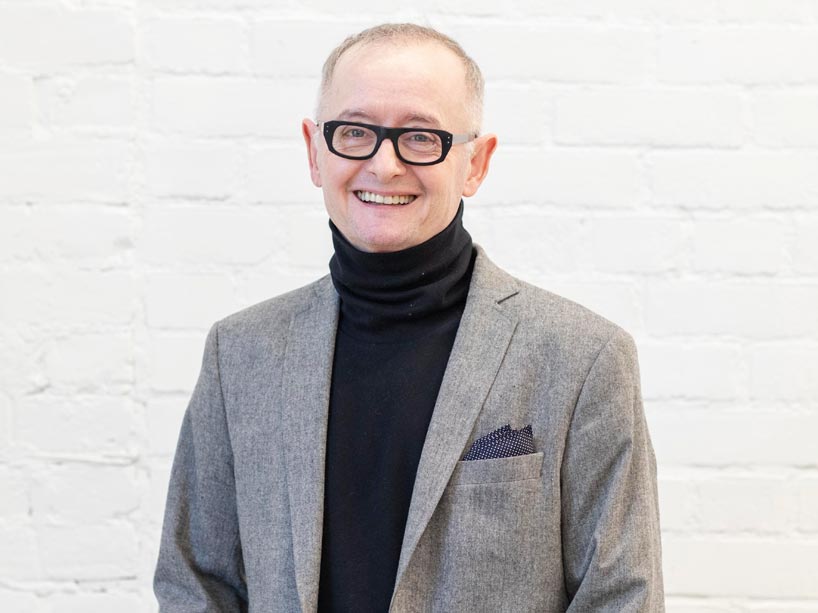 Professor Art Blake of the Faculty of Arts has been appointed as director of Ryerson's two-year Dimensions Pilot Program. Dimensions is an initiative of the three federal granting agencies in collaboration with Universities Canada and Colleges and Institutes Canada. Ryerson is one of 17 institutions piloting this newly created program to increase equity, diversity and inclusion in the scholarly, research and creative (SRC) ecosystem.
The Office of the Vice-President, Equity and Community Inclusion (OVPECI) and the Office of the Vice-President, Research and Innovation (OVPRI) are pleased to announce that professor Blake will lead a collaborative process across the campus to engage faculty, staff and students in identifying and addressing inequities within Ryerson's SRC practices and structures.
Art Blake is an associate professor in the Department of History within the Faculty of Arts. He previously held the ECI Faculty Chair (2018). His research focuses on 20th century urban and cultural history. His new research explores histories of cross-dressing in Canada, the U.S., and the U.K. after 1960. His most recent book, Radio, Race, and Audible Difference in Post-1945 America: The Citizens Band describes how the voices of marginalized groups began to be heard in the second half of the 20th century when new media technologies and social movements sharpened American attention to audibly coded identities.
Professor Blake, in conjunction with the OVPECI and OVPRI, will publicize opportunities for members of Ryerson's community to participate at the faculty or university level in the Dimensions Pilot Program. In December 2021, Ryerson will submit its application for the inaugural Dimensions recognition awards.
In alignment with the Dimensions Charter, the pilot program aims to assess systemic barriers in post-secondary SRC environments, particularly those experienced by members of underrepresented or marginalized groups, including, but not limited to, women, Indigenous Peoples, persons with disabilities, members of racialized groups, and members of 2SLGBTQ2+ communities.
"We are delighted to appoint professor Blake as director of this powerful initiative," said Steven N. Liss, vice-president, research and innovation. "Equity, diversity, inclusion and access are the guiding principles of our 2020-2025 Strategic Research Plan and underscore our approach to scholarly, research and creative activities. Under professor Blake's leadership, the Dimensions Pilot Program will amplify multiple worldviews and explore research and innovation challenges and opportunities."
"Ryerson's Dimensions pilot program complements Ryerson's commitment to intentionally advancing and embedding equity, diversity and inclusion in activities across the university," said Denise O'Neil Green, vice-president, equity and community inclusion. "As OVPECI's first Equity and Community Inclusion (ECI) Faculty Chair, professor Blake aided the development of inclusive and foundational hiring practices. I am confident that with this appointment, he will continue to play a crucial role in strengthening Ryerson's position as an active leader in social justice issues."
Ryerson is a signatory to the Dimensions Charter (external link) . By endorsing the charter, Ryerson has committed to fostering increased SRC excellence through embedding equity, diversity and inclusion principles in its policies, practices, action plans and culture.
Related articles:
Ryerson leaders endorse federal charter to remove barriers in research