Where do you see yourself in 10 years?
How Ryerson and grads are making careers future-proof
January 07, 2020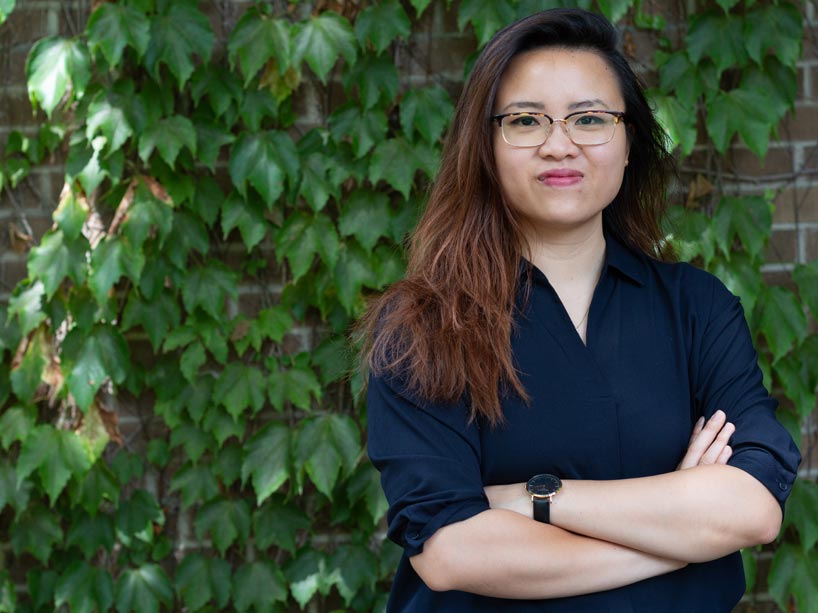 Canada's labour market is transforming, with new and powerful forces at play including artificial intelligence, climate change, blockchain and virtual reality. These forces are so complex that we can expect to see some disruption to our every day, especially concerning how we work. In the wake of the coming wave of disruption, Canada's workforce and students may be asking themselves: what should I be paying attention to and how can I adapt? Here at Ryerson, our community is exploring new and creative ways to help Canada's workforce successfully navigate the new economy, through entrepreneurship and bolstering existing skills.
The future of work means lifelong learning
Compared to 20 years ago, disrupting technologies are coming up faster, and there are a greater number of them at once. This means that employees will need to have some understanding of these emerging technologies and a keenness to upgrade their knowledge. As Brookfield Institute for Innovation and Entrepreneurship, external link economist Diana Rivera puts it, "knowing that you are in a changing labour market, and learning continuously to improve yourself is becoming more and more important."
In 2019, Ryerson University, the non-profit Blueprint and the Conference Board of Canada formed the Future Skills Centre (FSC) to prepare workers for a fast-changing future. "Analyses show that as much as half of our workforce is already or will be seeing some disruption as a result of these technological changes," says Pedro Barata, executive director of the FSC, which received $360 million in government funding. "Ryerson is outward facing, and we want to be a catalyst for bringing employers, community and academic leaders together in new ways," he says.
Figuring out what mix of digital and leadership skills are needed for which job of the future is no easy task. That's why the FSC is currently funding and evaluating several pilot projects across Canada to bring insight to policymakers, and education and industry leaders on what Canada should be doing to help people find their way in the new economy.
Chang School focuses on the future
One way both recent graduates and mid-career workers are beefing up their resumés is through continuous learning offerings. The Chang School's Blockchain Regulation and Governance course, being offered for the first time this winter, is attracting people in legal, banking or technology industries. Instructor Timothy Storus, a lawyer who specializes in the regulation of blockchain, says the technology could eliminate many roles in the finance service sector and other industries while opening up opportunities in cross-border trading and much more.
Individuals heading into this line of work will have to learn how to apply their skill set to a world in which new technologies dominate – much like workers had to ready themselves for the opportunities brought on by the Internet.
Fabienne Chan (urban and regional planning '14) had been out of school for two years, and was working at a real estate industry research firm when she decided to upgrade her training. "I was hearing a lot about big data and smart cities," she says, and she wanted to get ahead of the curve. In 2016, she enrolled in The Chang School's certificate in data analytics, big data and predictive analytics.
As the year went on, she learned enough code and data analytics to create new tools that visualized historical price trends, compared growth in the condo market to growth in detached homes and more. "I knew the data was out there, but it's in different places, and in PDF." So she built a program that gathered all that data and presented it as interactive graphs that were easy to understand.
The tools, which she published for free online, gained so much interest that people started calling her, some with questions and others with job offers. "One of those phone calls led to my current job," she says. Now, Chan is working for the Municipal Property Assessment Corporation, where she builds customized real estate data for policymakers and government agencies. Before she did the certificate program, Chan says, "I knew what kind of tools the industry wanted, but I couldn't build them myself. Now I can build those tools. I can bridge that gap between engineers and urban planners."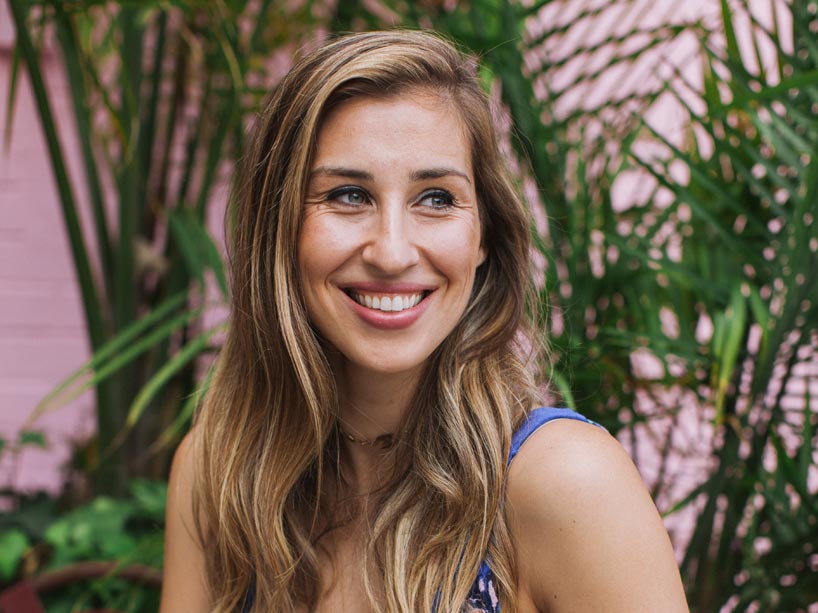 Paving the way for entrepreneurship
The employer-employee relationship is changing. In its report, Turn and Face the Strange, external link, the Brookfield Institute points out that entrepreneurship-related work is becoming an even more significant career path, and the line between our work and personal lives is becoming increasingly blurred. (We might shop online in the middle of the weekday, but also respond to work emails on the weekend, or skip out for a yoga class, but stay late on the job.)
According to staffing and recruitment company Randstad Canada, 20 to 30 per cent of Canadian workers are non-traditional workers, including freelancers, independent contractors and consultants. While some workers feel forced into precarious contract work, others are attracted to the entrepreneurship economy for the work-life integration.
Elise Darma is one example. A graduate of Ryerson's RTA School of media, Darma saw the major shifts happening in her field and made the switch to social media management where she now makes a six-figure salary working for herself as an Instagram marketer.
Darma's favourite part about working for herself is the "lifestyle design aspect that comes along with running my own business," she says. But will her business look the same in five years, or completely different? That's hard to say. "This is a new industry that is evolving almost every single day so it's hard to predict the future. You have to be okay with riding the wave that it is and be flexible as the market changes."
Ryerson's incubation spaces – or zone learning – are preparing Canadians for the brave new world of entrepreneurship and tech-based startups. Learners are invited to experiment with new skills that are in demand in the tech economy, work on real-world challenges with teams and bounce ideas off of mentors. "Zone learning is giving people the chance to fail and actually understand the wisdom of failure. I think we don't do that enough," says Abdullah Snobar, executive director of the DMZ, a tech startup accelerator and one of Ryerson's zone learning offerings.
When a code doesn't work, or when potential clients aren't interested in a business idea, learners at the DMZ are encouraged to "iterate and stay agile and open-minded," Snobar says. "The world of entrepreneurship is yet to be fully normalized, especially when most parents want their kids to be doctors, engineers or lawyers, so it's on us to build an environment where we can normalize entrepreneurship."
This story was first published in Ryerson University Magazine January 2020. To read more, visit Ryerson University Magazine, external link.