Update regarding novel coronavirus
Public health officials continue to advise that the risk of contracting the novel coronavirus in the Greater Toronto Area remains low
January 28, 2020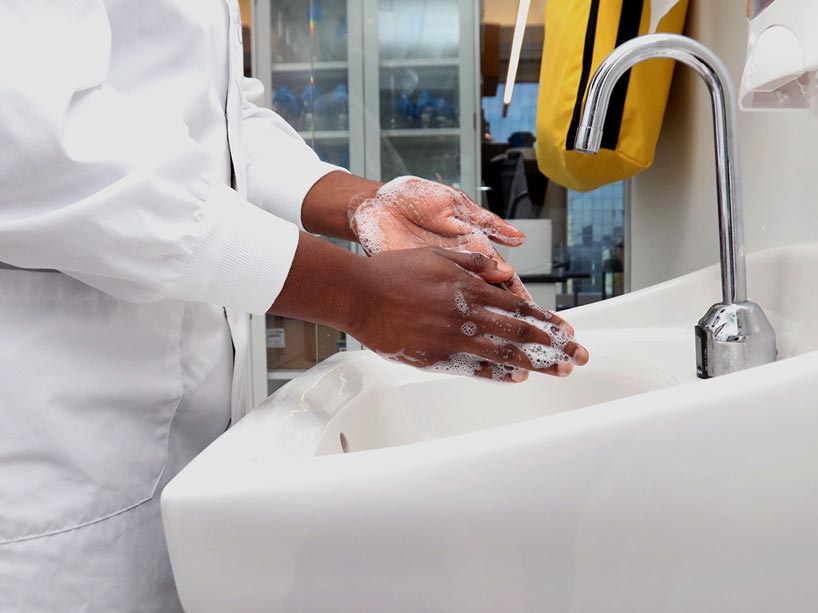 Note: Ryerson University is aware that there are fake social media posts alleging that Ryerson students have been admitted to hospital with the coronavirus. There are currently no cases of coronavirus at Ryerson University. Please check our website for up-to-date information on security incidents at Ryerson.
On January 27, the Ontario Ministry of Health confirmed that there are two presumptive confirmed cases of the novel coronavirus,, external link (referred to as 2019-nCoV) in Toronto.
Public health officials (in collaboration with provincial and national health agencies) continue to advise that the risk of contracting the novel coronavirus in the Greater Toronto Area remains low.
The university will continue to monitor the situation and follow the advice of public health agencies. We will provide information to the Ryerson community should additional precautions become necessary.
Prevention measures to reduce your exposure to and transmission of illnesses
As a reminder, the most effective way to prevent your exposure to and transmission of illnesses (including influenza and the common cold) is to take preventative measures, including:
Wash your hands regularly with soap and water for at least 15 seconds (especially before handling food, after touching your face or shaking someone's hand).
Avoid sharing personal items with others who may be sick.
Cover your mouth with a tissue when sneezing and coughing. Throw the tissue away and then wash your hands immediately.
If you do not have a tissue, cough into your upper sleeve or elbow.
As viruses can live on hard surfaces for up to eight hours, sanitize objects like your keyboard, telephone and door handles frequently.
Practice good health habits to help your body fight off viruses. Ensure you are getting enough rest, drinking plenty of fluids, eating nutritious foods and staying active.
If you are sick, we encourage you to stay home
As always, if you are sick, you should avoid close contact with others and stay home. In addition, we encourage you to contact your healthcare practitioner or primary physician as soon as possible and report your symptoms to them for evaluation. You can also contact Telehealth Ontario, external link.
In an emergency, call 911.
If you are a student with questions about assignments, exams or make-up classes, please contact your faculty/instructors.
If you are a staff or faculty member, please follow the sick leave protocol for your department and/or collective agreement.
If you are travelling to or returning from countries where public health threats have been declared or are on the rise
If you are a Ryerson student, faculty, staff or community member who is planning to or has returned from a country with Public Health Travel Advisories in place, please visit the Public Health Threats page for more information.
More information
For additional information and the latest news about the novel coronavirus and its impact in the Greater Toronto Area, please visit:
Questions?
For any questions regarding your health, please contact your healthcare practitioner or Toronto Public Health, external link.
For employees with work-related questions, please contact your HR consultant.
For students with questions regarding your academic obligations, please follow the standard procedures for your program.
For updates from Ryerson visit the Facilities Management and Development website.