Jenny O'Donnell appointed Ryerson's chief human resources officer
Role will focus on client service, learning and development, succession planning and inclusion
Category:
From the Vice-President, Administration and Operations
January 14, 2020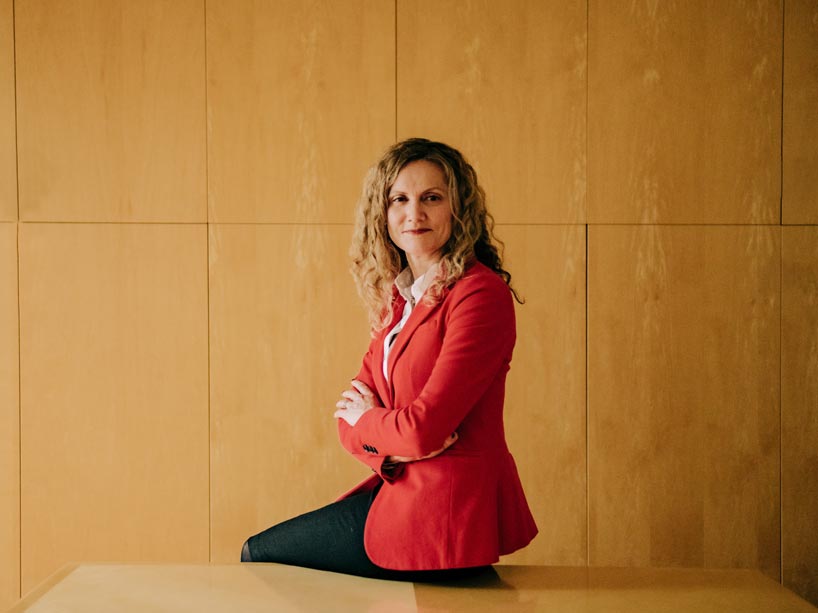 I am pleased to announce the appointment of Jenny O'Donnell as Ryerson's chief human resources officer, effective February 17, 2020. A human resources professional for almost 20 years, Jenny is known for her mentorship, commitment to inclusion and innovation in HR services.
Jenny is joining Ryerson after seven years at the Liquor Control Board of Ontario (LCBO), where in her positions of vice-president and senior-vice president, human resources, she showed passionate focus on learning and development, succession planning and building diversity and inclusion competencies. A versatile HR executive, Jenny is a collaborative and transformational leader. She has significant experience in bringing innovative improvements to HR client service delivery, employee experience and technological systems.
Jenny has been a champion of integrating the values of EDI into HR programs and strategy. Through the implementation of progressive HR programs and the development of an EDI roadmap, she supported the LCBO in improving the representation of women in leadership positions in the organization, resulting in a 20 percent increase in the last five years.
Prior to the LCBO, Jenny held a variety of HR leadership roles at the Ontario Public Service (OPS). In partnership with the OPS Diversity Office, she led the design and implementation of an organization-wide learning and leadership development strategy, with a particular focus on diversity and inclusion. She also initiated the first OPS internship program to advance Black women, who were disproportionately employed in administrative positions.
Jenny was first attracted to Ryerson when she participated in our work with LifeLine Syria, which she credits for her continued relationship with her sponsored family to this day. As an immigrant herself (Ireland), she's found fulfilment in mentoring new immigrants and has partnered with Toronto Region Immigrant Employment Council at the LCBO to provide professional support to immigrants in their chosen fields.
Jenny is described by many as a solutions-focused, people-person, and we're very excited to welcome her to the Ryerson community and the Administration and Operations management team.

A sincere thank you to Christina Sass-Kortsak who will be assisting with onboarding Jenny prior to her retirement in March. An opportunity to celebrate Christina's tremendous impact and achievements will be announced at a later time.
I would also like to thank the members of the selection panel who offered their valuable time and insight:
Giselle Basanta
Assistant General Counsel, Office of the General Counsel and Board Secretariat
Voula Cocolakis
Executive Director, University Business Services
Tony Conte
Executive Director, Office of the Vice-President, Administration and Operations
Brian Lesser
Chief Information Officer, Computing and Communications Services
Steven Liss
Vice-President, Research and Innovation
Ian Mishkel
Vice-President, University Advancement and Alumni Relations
Denise O'Neil Green
Vice-President, Office of Equity and Community Inclusion
Daphne Taras
Dean, Ted Rogers School of Management
Brad Walters
Director, Vice-Provost, Faculty Affairs
Deborah Brown
Vice-President, Administration and Operations