3 wishes for Mena Massoud
Breakout star Mena Massoud takes Aladdin to new heights
January 17, 2020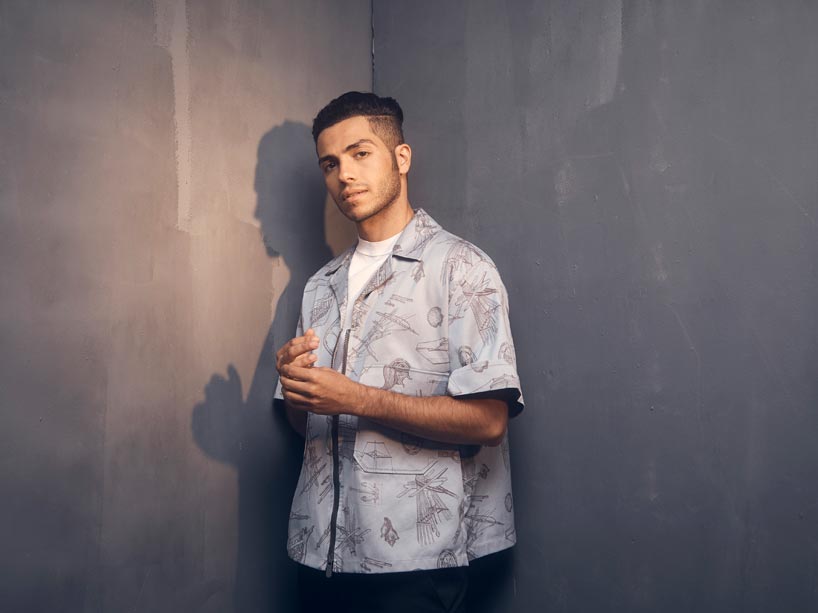 The magic carpet of life can be full of surprises, just ask Mena Massoud (Theatre Performance '14) who starred as Aladdin in 2019's live-action remake of the 1992 animated Disney classic.
Before auditioning for Ryerson's School of Performance, Massoud was enrolled in the University of Toronto's neuroscience program. "I was studying to become a doctor or a psychologist but then decided to go after what I wanted and train in theatre," he recalled. "I wanted to go to the National Theatre School in Montreal, but I knew my parents would kill me if I went to an acting school that didn't end up giving me a degree afterwards."
Landing the big role
This past year, Massoud landed the much-coveted role of Aladdin in the live action remake. "I hadn't really paid attention to our music teacher at Ryerson because I never thought I would ever have to do a musical," said Massoud, with a chuckle, "and then Aladdin came along." It came along in a big way. The film, which also stars Will Smith as Genie and Naomi Scott as Princess Jasmine, has earned more than $1 billion worldwide to date.
The breakout role involved an intense filmmaking schedule that reminded Massoud of his time in theatre school. "The days on Aladdin were a lot like the days at Ryerson, I'd wake up at five or six in the morning every day, I'd hit the gym with my personal trainer, then I'd have dance rehearsal and singing rehearsal and acting," he explained. "At Ryerson, we'd wake up and have voice class and yoga and then acting, so I was used to the intensity of the long days."
Massoud describes the faculty as a closeknit one and one of his close friends from theatre school, Laysla De Oliveira [In the Tall Grass] helped convince him to make the move to Los Angeles. Once in L.A., Massoud landed a featured part alongside John Krasinski in Tom Clancy's Jack Ryan series before being cast in Aladdin.
"It's one of those things every actor dreams of booking because you think it's going to be transformative and life changing," he said. "I felt like that was my big break. You put so much work in and you tell the universe, 'okay, just give me one shot,' so it felt like that was my shot."
Born in Cairo and raised in Markham, Ont., Massoud welcomed the chance to play a character that had meant a lot to him when he was younger. "This was one of the only characters that I could relate to growing up, where I saw someone who represented me, and a lot of other ethnic people, so I felt a certain responsibility."
Next up for Massoud are lead roles in Reprisal, an intense Hulu drama, and Run This Town, a film about former Toronto mayor Rob Ford. Off set, Massoud is committed to giving back. Last November, he launched a not-for-profit called The Ethnically Diverse Artists Foundation (EDAF).
"The aim of the foundation is to provide ethnically diverse artists with the resources they need to succeed and prosper," he explained. "It basically works on a grant system, but instead of giving out grants, we give out resources. For example, instead of giving an actor $500, we'll get them a session with a top head shot photographer in Toronto."
The one piece of advice he'd give his younger self? "Don't take anything for granted and learn as much as possible because you never know." Sounds as though he's ready for more surprises.