Student's research on Pride flags wins international award
Three students recognized at prestigious Undergraduate Awards in Dublin
December 06, 2019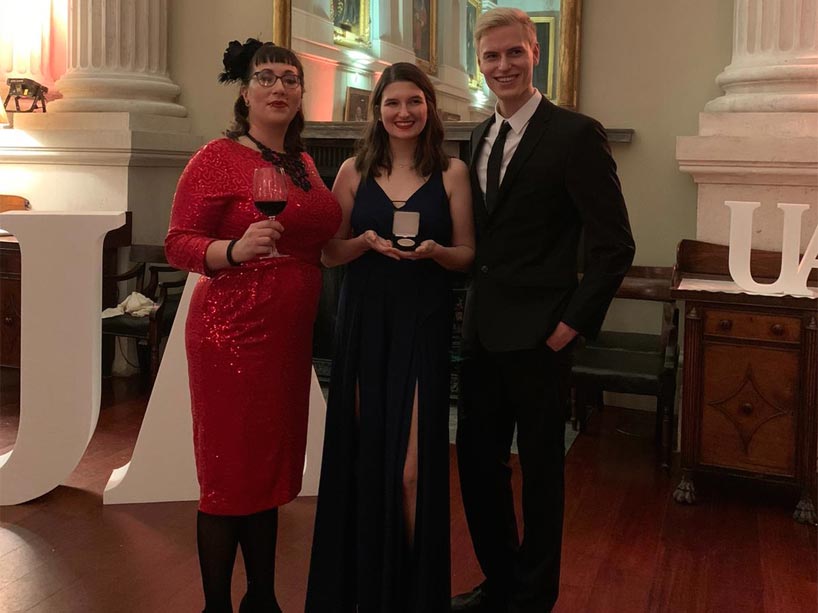 It's no secret that Ryerson students produce incredible work in their fields of study and 2019 was no exception. Three Ryerson students were recognized for their research work at the Global Undergraduate Awards in Dublin last month. The Global Undergraduate Awards is an international program open to all undergraduate students and entrants are chosen for their innovative approach to their subject area – creating world-class research to tackle some of the world's toughest challenges.
Submissions are judged by academics from the world's top universities. This year, The Global Undergraduate Awards received almost 3,500 submissions from 338 institutions, 50 countries, 7 regions and 25 categories. The top 10 per cent are selected for commendation.
We caught up with two of the Global Undergraduate Award winners from Ryerson to hear about their work and experience in Dublin.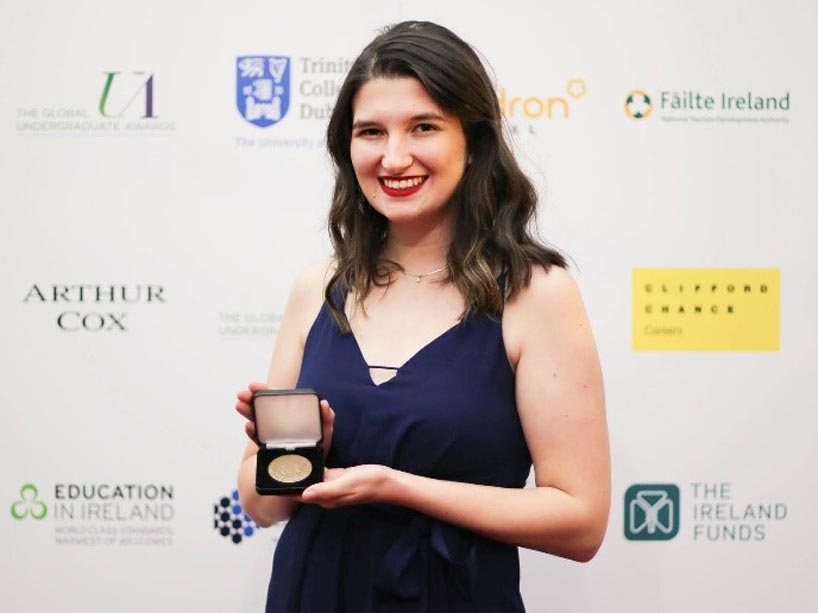 Name: Laura DeSousa
Program: Child and Youth Care
Commendation: Global Winner, Education
DeSousa submitted her fourth-year thesis paper that explored whether students would feel more comfortable at school if the Pride flag was raised. She was inspired by a visit to the Geneva Centre for Autism, where she was told that the Pride flag was raised there to ensure students felt accepted and comforted.
DeSousa set out from there to determine whether this was good practice for others. She included 50 research subjects in her thesis: 25 people who identify as LGBTQA and 25 that don't. Her research shows that there is a vast sense of acceptance and comfort when the Pride flag is raised.
When it came to applying for a Global Undergraduate Award, DeSousa's inspiration was simple. "I worked really hard on my paper, so when I saw the email suggesting I apply, I went for it," she said.
Her hard work paid off when she received the global award recognizing her thesis as the best work in her category. Criteria includes writing quality and approach. As a global winner, DeSousa presented her work at the Undergraduate Awards Summit in Dublin.
DeSousa is currently an education assistant for the Halton District School Board. She is leveraging her thesis research by understanding what makes students feel more comfortable and accepted while at school.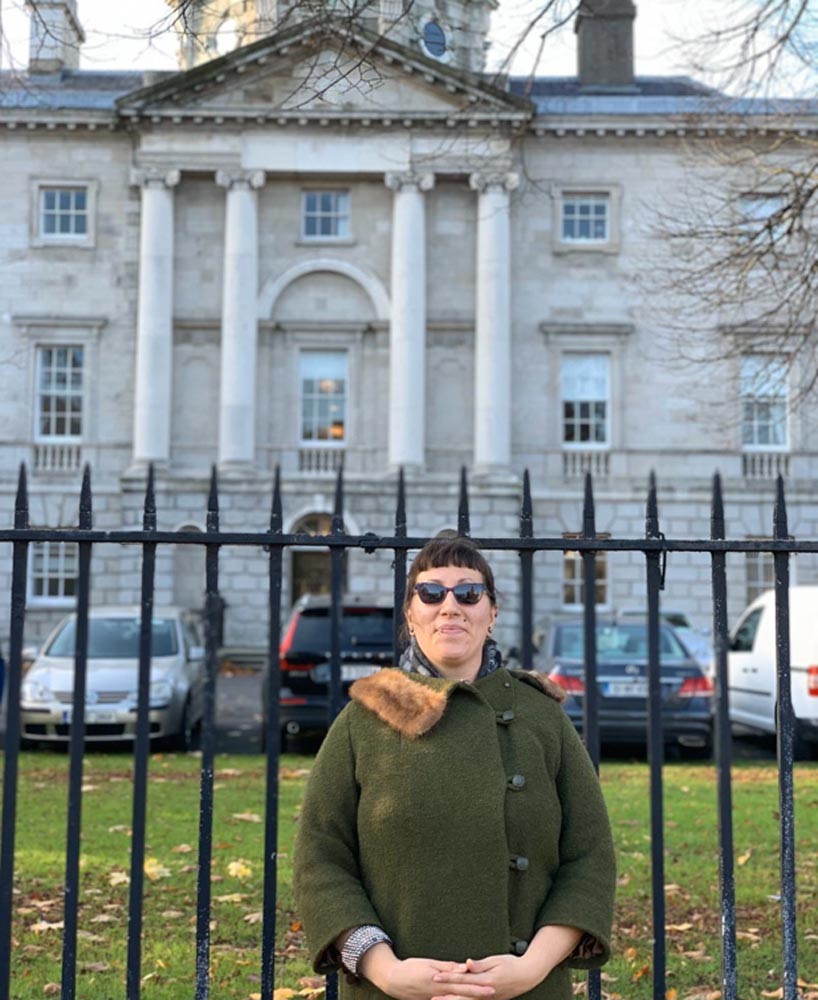 Name: Michelle Fedorowich
Program: Social Work
Commendation: Highly Commended Entrant, Social Sciences: Sociology and Social Policy
Fedorowich, a bachelor of social work candidate in the Faculty of Community Services, submitted a research proposal about wheelchair accessibility on the TTC. Her research idea is to follow wheelchair-bound people as they navigate the TTC on their commutes.
The basis of her research was inspired by a 2014-2015 volunteer commitment Fedorowich did with disabled students in Thailand. In January 2015, the disabled people of Thailand won a landmark ruling to install elevators in all 23 Skytrain stations in Bangkok.
"Toronto is known for being one of the 'best transit systems in the world', but only half of the subway stations have elevators," said Fedorowich, giving her the motivation to shed light on accessibility of the TTC.
Fedorowich's research abstract received an A+ grade, which enabled her to apply for the Global Undergraduate Awards. Fedorowich was so impacted by her experience at the summit in Dublin that she is now working to promote the program to other Ryerson students. "My advice to anyone remotely interested in applying for awards like this: do it," she said.
Fedorowich is currently completing her program placement at the Institute for Change Leaders, external link with Olivia Chow.
FCAD student Chris Berneck also received acknowledgement as a "Highly Commended Entrant" in the Social Sciences (Anthropology and Cultural Studies) category.
For more information on the Global Undergraduate Awards, visit https://undergraduateawards.com/, external link.
Related stories