Full house at grand opening of the Daphne Cockwell Health Sciences Complex
Newest addition to campus features a holistic approach to health and wellness
December 03, 2019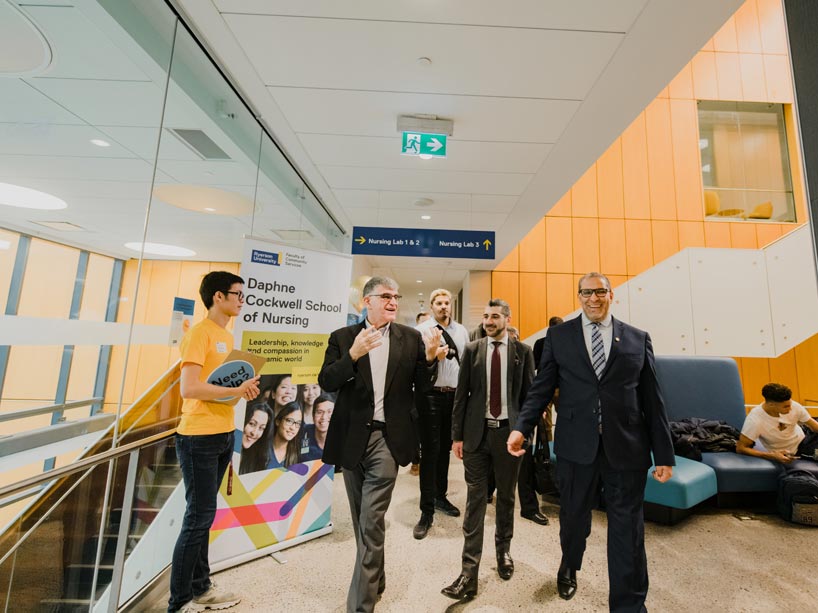 On November 25, Ryerson University celebrated the official opening of the Daphne Cockwell Health Sciences Complex (DCC) located at 288 Church Street. The new building adds nearly 175,000 square-feet of new academic, classroom and study space to campus as well as a residence tower with beds for 332 students.
"Now more than ever, it's critical that our universities provide students with the learning environment and opportunities to be ready for the jobs of today and tomorrow," said Ross Romano, Ontario's minister of colleges and universities. "The Daphne Cockwell Health Sciences Complex is purpose-built to foster collaboration and innovation in health sciences education and research."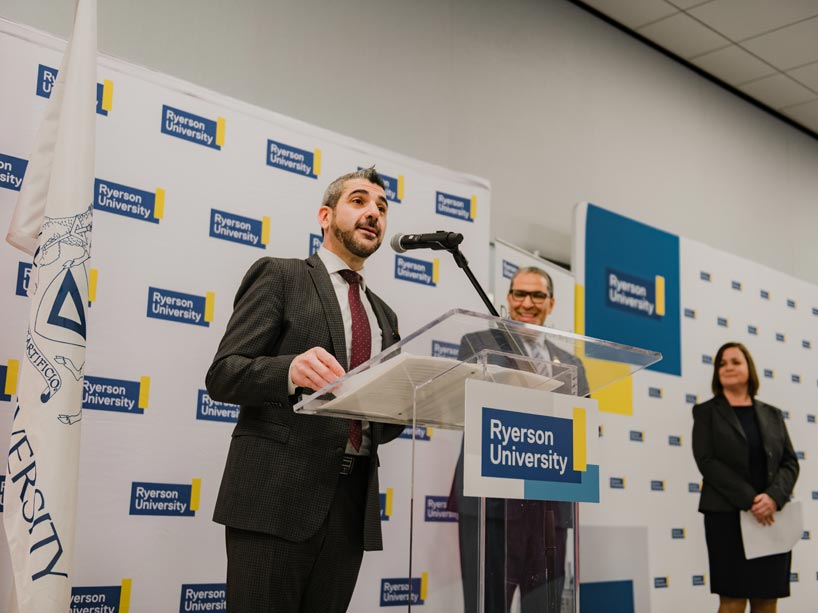 Bustling with students after four years of construction, the DCC reflects Ryerson's commitment to creating connections for a healthy city. It brings together under one roof academic programs including the Daphne Cockwell School of Nursing, School of Occupational and Public Health, School of Nutrition and Midwifery Education Program.
Deborah Brown, vice-president of administration and operations, welcomed the crowd in her introductory remarks and invited special guests to the podium. Featured speakers included the Honourable Ross Romano, Mohamed Lachemi, president and vice-chancellor, and Michael Benarroch, provost and vice-president, academic.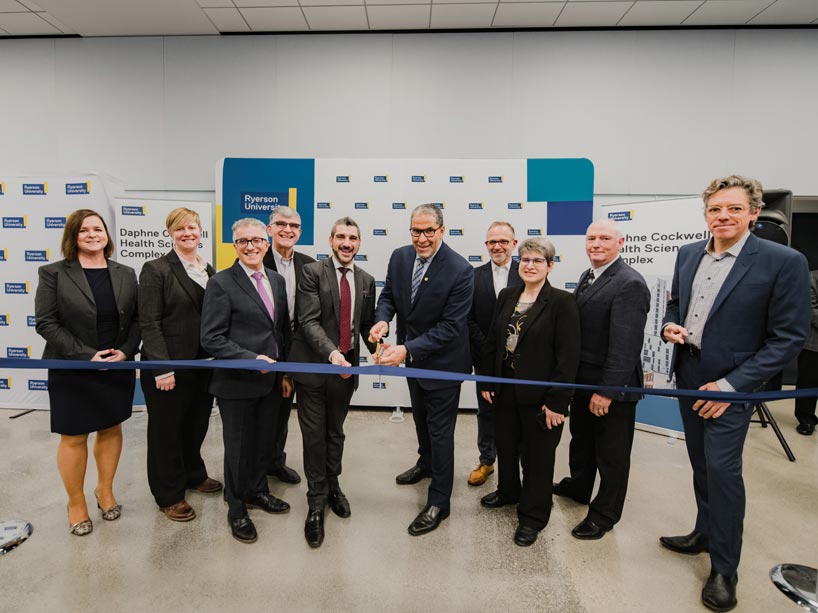 Several senior university officials joined in the ribbon cutting ceremony, along with representatives from architectural firm Perkins and Will and builders Eastern Construction Company. After a reception that brought together students, faculty, staff and supporters, guided tours gave people the chance to learn about some of the building's new teaching spaces.
"From the Creative Technology Lab to the state-of-the-art nursing suites, the Daphne Cockwell Health Sciences Complex is an outstanding addition to our campus. It provides much needed learning and research space for our students and faculty to make a sustainable, positive impact on our community," said Mohamed Lachemi, president and vice-chancellor. "We are extremely grateful to Minister Romano, the Government of Ontario, and Jack Cockwell for their leadership and generous support that helped make this building a reality."