Ryerson's First Nations students experience the world's largest conference on Indigenous Studies
Sharing traditional knowledge and teachings that empower Indigenous Peoples
July 29, 2019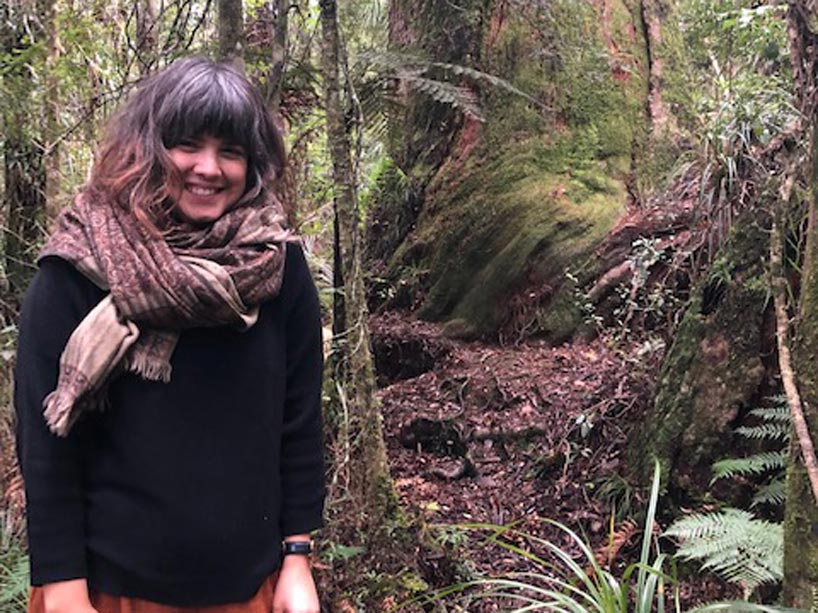 Imagine having to travel thousands of miles to give birth in unfamiliar surroundings without your family to give you support. That's the reality for many First Nations women.
Rachel Bach is hoping to change that.
Bach, who is Ktunaxa and entering her third year of Ryerson's midwifery program, plans to travel back to Manitoba where she will help Indigenous women give birth closer to home.
To further her studies in midwifery, Bach took on a summer internship last summer with the First Nations and Social Secretariat of Manitoba, which focused on training Indigenous doulas as a cultural support system for pregnant First Nations women. This is where Bach first learned about the NAISA (external link) (Native American and Indigenous Studies Association) conference.
Thanks to the Global Indigenous Solidary Grant (external link) , Bach and five other Ryerson Indigenous students from a multitude of disciplines – social work to history – had the opportunity to travel to the world's largest conference on Indigenous Studies held this year at the University of Waikato in Aotearoa, New Zealand.
Developed and led by the Yellowhead Institute (external link) , and supported by Ryerson International and the Faculty of Arts, the grant provides an opportunity for Ryerson students to travel to Indigenous territories beyond Canada's borders to help build global relationships and solidarity.
Damien Lee, an associate fellow at the institute who collaborated with Ryerson International to develop the grant, was keen to expose students to the best and brightest minds within the Indigenous Studies academic world. He has attended the conference in the past, first, as a student, and now as a scholar.
As a student, Lee gained invaluable practical experience including learning how to present an academic paper to a large audience and how to convey ideas to his peers, many of whom were more established in their academic careers. Now, as a researcher, the conference has helped him connect with colleagues to collaborate on research projects, or learn about new ideas.
"NAISA 2019 was an opportunity for these youth to not only learn new things about their field of study, but to create a community with other Indigenous scholars on a global scale," said the sociology professor, who travelled with the students to the conference.
During the three-day annual symposium held in late June, students networked with 2,000 scholars, community members and fellow peers from around the world to learn about Indigenous sovereignty, self-determination, identity formation, and decolonization, among other topics.
Holly Monkman, a second-year urban and regional planning student, was awestruck during the opening ceremonies.
"Walking into the assembly hall with thousands of Indigenous people from different backgrounds, speaking their own languages and wearing their traditional dress. The atmosphere in that room was unlike anything I've ever experienced," said Monkman, who is a Plains Cree member of the Peguis First Nation. She attended the conference because of her interest in Indigenous design and place making in the public realm and as a way to share traditional knowledge and teachings that empower Indigenous Peoples.
Sam Kloestra, who grew up on Mattagami First Nation, a small Anishnaabe community in northern Ontario, is a first-year student in the joint First Nations Technical Institute – Public Administration and Governance (external link) program. He was reminded of the strengths in Indigenous ways of knowing and being.
"Indigenous people globally have ways of looking at the world that are grounded in core values such as sustainability. There is so much knowledge to be learned from Indigenous cultures, but it must be shared with reciprocity, humility and respect."
For Bach, the conference gave her a rare opportunity to "nerd out" with like-minded scholars who she admires professionally and attend seminars related to Indigenous birthing. But more importantly, the conference provided an academic space for Indigenous scholars to come together to share their vast experience and knowledge.
"It was not that long ago that Indigenous scholars worked in isolation within predominantly white systems or non-Indigenous scholars were studying us," said Bach. "NAISA represents an important shift in academia."
NAISA 2020 will take place in Toronto (external link) .