New online platform matches employers with students
Campus Connect helps students find jobs that enhance learning
May 03, 2019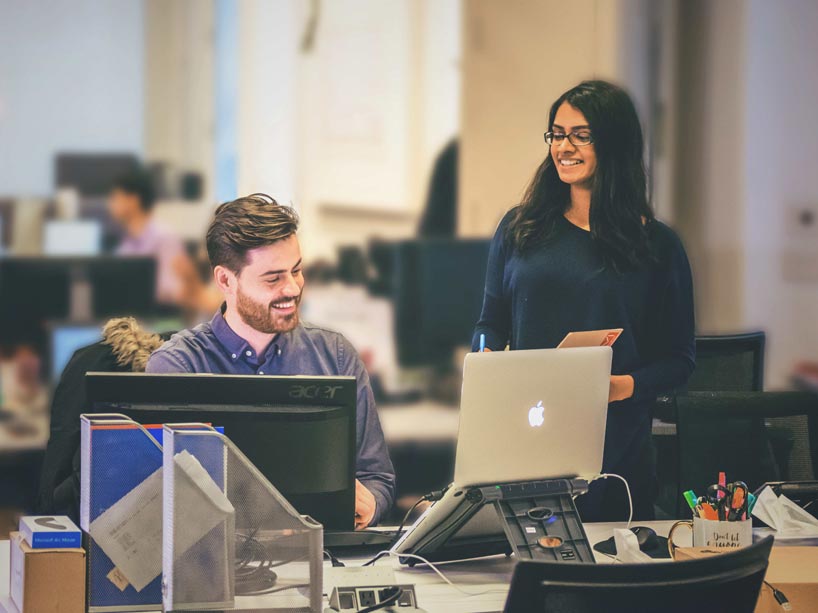 Where can students find employers seeking skilled talent? Through Campus Connect – a new website launched by Orbis Communications and Magnet, Ryerson's digital, not-for-profit social innovation initiative.
Campus Connect allows employers to share their PDF filework-integrated learning, external link opportunities with more than 100 campus-based career centres, co-op and experiential learning programs across Canada. Paid opportunities for students include apprenticeships, co-ops, internships, entrepreneurship, service learning, applied research, work terms in academic programs, mandatory professional practicum/clinical placements, field placements, summer and part-time jobs.
"One of the biggest barriers to growth for employers, large or small, is finding people with the right skills to match their business needs," said Mark Patterson, executive director, Magnet. "Work-integrated learning is a proven solution to this problem and Campus Connect makes it easier for employers to find the right students."
Vicky Braverman, a Ted Rogers School of Business Management student, found her current co-op placement at RBC through Campus Connect. "[It's] an amazing initiative. I feel I have a foot in the door toward advancing my career already," she said. "Integrating the learning I've gained in the classroom with the skills I'm gaining on the job provides me with an advantage."
Campus Connect benefits employers, as well.
"Advancing the engagement and exploration for students to connect with employers is more important than ever in today's fast-moving world of opportunities," said Brien K. Convery, director, Early Talent Acquisition, RBC Canada.
"We at RBC are looking to technology to simplify our recruitment processes. Campus Connect is one way we streamline student job postings, freeing up more time to stay informed on the ever-changing landscape and the skills of the future, and to focus on what matters – the students."
Never before has preparing the country's youth for the workforce been such a focus for universities, businesses and governments. This was reflected in the 2019 federal budget, which focused heavily on employment, skills development and youth and included the goal of creating 84,000 new student work placements over the next five years. It also included an investment of $17 million over three years to the Business/Higher Education Roundtable (BHER), which will be engaging employers to post their experiential learning opportunities through Campus Connect.
Students can access Campus Connect, external link opportunities on campus through their career centres and co-op office job board. Employers can access Campus Connect and post their work-integrated learning placements by visiting the Campus Connect website.
As part of the Student Work Placement Program, external link, Employment and Social Development Canada (ESDC) supported the partnership of Magnet and Orbis Communications in building Campus Connect.