Serving equity, innovation and success through open pedagogy
A Q&A with Rajiv Jhangiani, keynote speaker for the Learning & Teaching Conference, May 16, 2019
April 16, 2019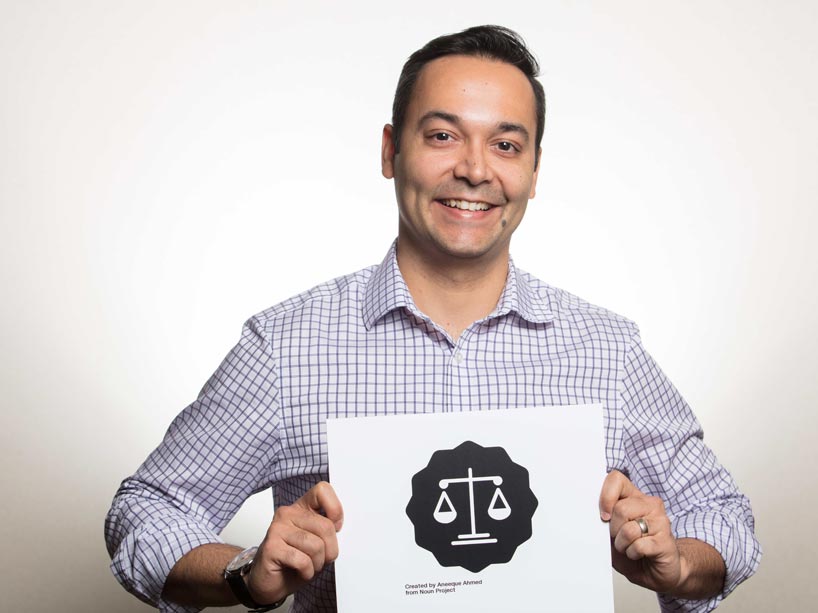 Registration is now open for the annual Learning & Teaching Conference on May 16, 2019. This year the conference theme is Learning Together: Collaboration & Community at the Centre, and will kick-off with a keynote address from Rajiv Jhangiani, external link, associate vice-provost for open education at Kwantlen Polytechnic University, external link (KPU) in British Columbia. Jhangiani is an internationally known advocate for open education, whose research and practice focuses on student-centered pedagogies and the scholarship of teaching and learning.
What does open education mean to you? Why is it important for the future of learning and teaching?
Open education is a philosophy that addresses the ways in which we create, build on, and share knowledge. Proponents of open education believe that everyone should have access to high-quality educational experiences and resources. In order to increase the adoption of open education, we must work collaboratively to remove barriers such as high monetary costs, outdated or obsolete materials, or legal mechanisms that inhibit sharing among scholars and educators.
Open education serves student access and success, and pedagogical innovation. It helps widen equitable access to education while also granting both faculty and students more agency. It thus serves as a student enrolment, persistence, retention, and success strategy while doubling as an important element of educational development. If you believe in the transformative power of education, you should also notice all of the ways – large and subtle – in which education is actually structured to reinforce and replicate existing power structures. Open education unabashedly pushes back against this.
As associate vice-provost for open education at KPU, what programs or initiatives have you implemented that have re-shaped the way faculty deliver their curricula?
I work in collaboration with a cross-functional open education working group, which includes colleagues from the library, Teaching & Learning Commons, and other units on campus. Together, we have laid the foundation to launch Canada's first three Zed Cred programs, external link, wherein students may take courses and earn credentials while incurring zero required textbook costs. The working group also supports the creation, adaptation, and adoption of open textbooks and promotes a variety of open pedagogies.
What can Ryerson faculty look forward to from your keynote, Serving Equity, Innovation and Success through Open Pedagogy?
My keynote address will present a critical introduction to open educational practices, and stress the importance of open pedagogy (not just open educational resources). I will share stories from my own experience along with a diverse set of examples of what open pedagogy looks like in practice.
Ryerson values diversity, equity and inclusion and is committed to improving access to education. Can you explain how open education can support economic and social mobility?
Open education is about equitable access to knowledge and knowledge creation by eliminating barriers for both students and their teachers. It supports the creation, adaptation, and adoption of open educational resources and the embrace of a variety of open pedagogies. Through the adoption of these practices, student enrolment and success are less connected to and dependent on one's socio-economic status.
Visit the Learning & Teaching Office to learn more about the conference and to register.