Ready for their close-up
Ryerson alumni nominated for a range of 2019 Canadian Screen Awards
March 14, 2019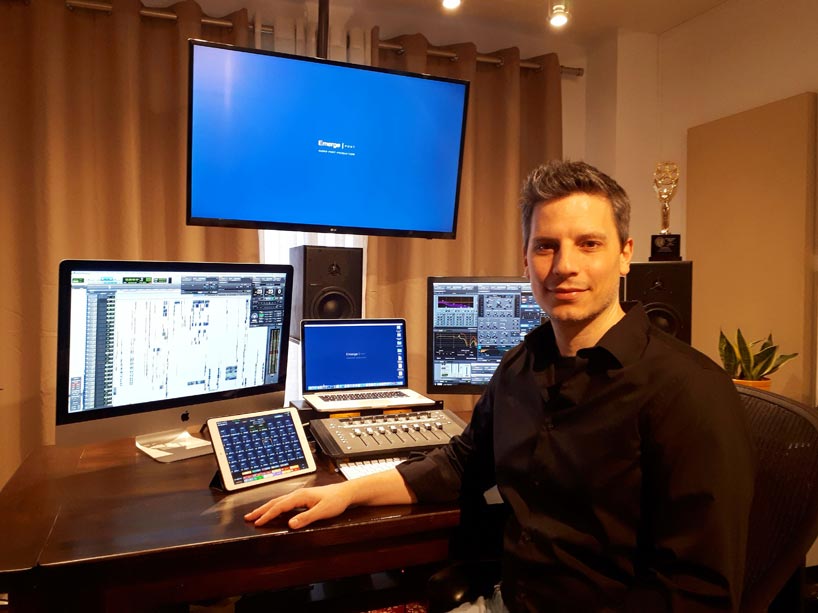 Each year, the Academy of Canadian Cinema and Television's Canadian Screen Awards, external link (CSA) celebrate the best of Canadian film, television and digital media. It's no surprise Ryerson alumni are well represented on its 2019 list of nominees, external link.
There are many names you'll recognize on that list – such as Deepa Mehta (an honorary doctorate), Eric McCormack, Daniel Levy, Wendy Mesley, Dwight Drummond – and many who work behind the camera.
Mike Mancuso is one of those behind-the-scenes nominees. He graduated from RTA in 2000 and went on to found his own company, Emerge Post Audio, external link.
"We pride ourselves on providing world-class post audio editorial and mix services for children's television, feature film and drama," he said. "I am proud and grateful for what RTA has done for kick-starting my career in the film and TV industry."
This year, he's nominated for a CSA for the sixth time, for best sound in animation for the animated series SuperNoobs.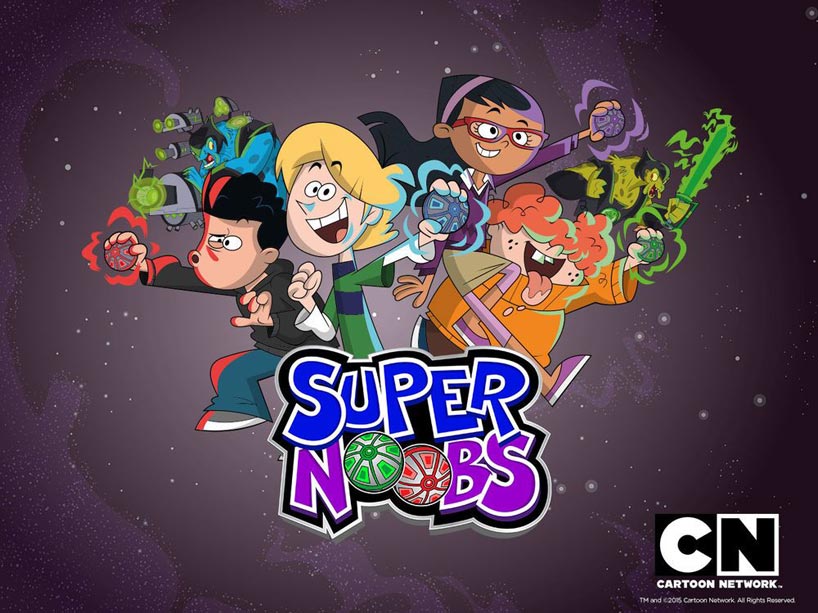 "It's about four kids who are chosen to defend the galaxy from mutant viruses but they are sort of inept and don't deal well with that responsibility," explained Mancuso. "So they're a bunch of goofballs but they manage to save the day anyway."
Mancuso and his team are responsible for the sound editorial, design, and final mix for the show.
"It's a big, heavy action show, with lots of creatures, weapons, and explosions. So there's a lot of sound design and edit and mix work needed to put this show together."
While at Ryerson, Mancuso picked up some unexpected skills that had a lasting impact.
"We took an old Bugs Bunny cartoon and stripped all the sound out of it and replaced all the effects, music and dialogue. We used dialogue from Fear and Loathing in Las Vegas with Johnny Depp," he said, laughing. "Basically, what we did with cartoons at Ryerson is exactly what I'm doing now, 20 years later. Pretty cool."
For Mancuso, this CSA nomination is the latest of many nominations he's received since founding his company – including Prime Time Emmy, Directors Guild of Canada and Motion Picture Sound Editors Golden Reel Award nominations.
His advice to students today is to nurture your network of contacts.
"We are largely in a people industry, so stay close to the people around you," he said. "You never know which door will open next."
Other Ryerson alumni nominees include:
Josh Gonsalves (RTA '17) and Marisa Tassone (master's in digital media '18), nominated for 2019 Best Immersive Experience – Fiction for their virtual reality project, Contravision

, external link

, which began as a fourth year RTA School of Media practicum project. Watch the trailer below.

Charlie Tyrell (image arts '11), nominated for best short documentary for his film, My Dead Dad's Porno Tapes

, external link

.
J.J. Johnson, Matt Bishop and Blair Powers (all RTA '02), nominated for several of their Sinking Ship Entertainment

, external link

productions.
Edward Burtynsky (image arts '89), nominated with Jennifer Baichwal, a member of the Ryerson University School of Image Arts Advisory Council, and Nicholas de Pencier, for the 2019 Ted Rogers Best Feature Length Documentary Award for Anthropocene: The Human Epoch

, external link

. Below is the trailer.

The Academy of Canadian Cinema and Television will host their annual Canadian Screen Week beginning March 25, culminating in the CSA gala, to be aired live on CBC television Sunday, March 31. Learn more at Academy.ca, external link.