Q&A with Ryerson's first female chancellor
Janice Fukakusa, former bank executive, on the best advice she's received, why she said yes to Ryerson and her proudest achievements
January 22, 2019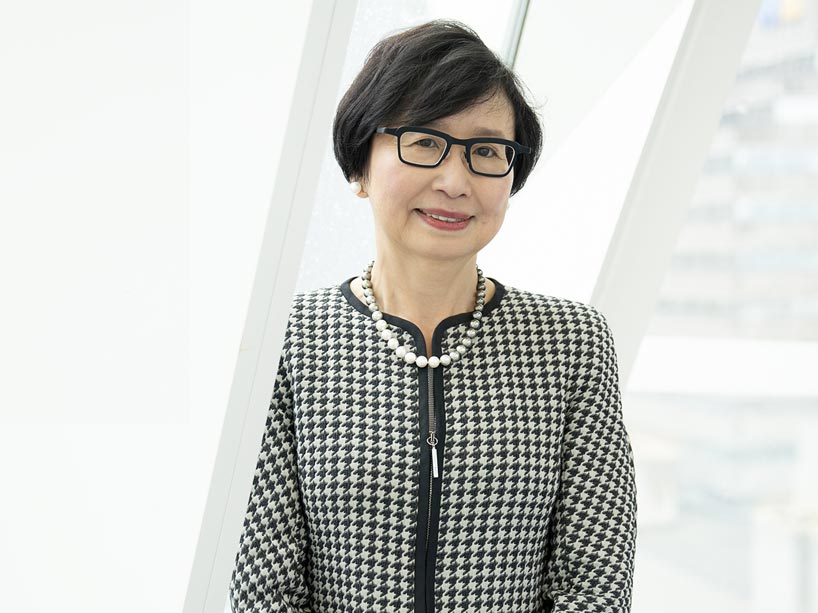 In a distinguished 31-year career in the banking and finance sector, Janice Fukakusa served as RBC's chief administrative officer and chief financial officer. From 2002 to 2018, she also served on the Ryerson Board of Governors, including five years as chair (beginning in 2013), helping guide the university during a period of tremendous growth. As she begins a five-year term as Ryerson's first female chancellor, we asked Fukakusa about her new job, her proudest achievement and what makes Ryerson special.
RU What is your current role here at Ryerson?
JF I'm chancellor, and it involves being an advocate for the students. There are duties, like conferring degrees, but I think it is really about students having a voice.
RU You are the first female chancellor. What does that mean to you?
JF I'm a diversity champion. Alongside the progress that Ryerson has made on the academic and physical sides, it's acknowledgment of the progress on the diversity side. For me, it's a fantastic way to continue in a leadership role with the inclusion mandate. For Canada to solve its productivity issues, we need women and visible minorities achieving their full potential.
RU You joined the Ryerson Board of Governors in 2002. What interested you in Ryerson then?
JF When I was asked to consider joining the Board of Governors in 2002, Ryerson was in transition — it had been a university for under a decade. I thought that I could put my skills to work to help Ryerson accelerate the great trajectory it was on.
RU In the time you served, what are you proudest of that the board accomplished?
JF Look at the Student Learning Centre. Ryerson on Yonge Street — who would have thought when we did the Master Plan that we could advance that quickly? Also, the academic mission, the entrepreneurial mission — they have been phenomenal. The DMZ was launched, and the zones are growing. The DMZ and Ryerson Futures have been recognized as leading-edge for entrepreneurship and technology. When you think about all that happening just at the time I've been here, it's been a phenomenal growth pattern.
RU What was the best advice you received as a student?
JF I think the best advice I received was, you have to be open to continuously learning. It doesn't stop at university — it is a lifelong thing.
RU Did you have a professor or teacher who changed your life or made a lasting impact?
JF I could see different strengths in many. Universities are large, and you get exposed to more role models just by going to different classes. That's one thing I found incredible: meeting teachers from different countries. That's when I also saw the benefit of diversity. The crux is to achieve diversity of thought. When you get people at the table who have diverse backgrounds and upbringings, you see the benefit of that collaboration.
Fast Facts
Hometown: Toronto
Favourite Book: Obasan by Joy Kogawa
Favourite Destination: The big cities — New York, London, Paris, Tokyo
This story appears in the January edition of the Ryerson University Magazine. Read the whole issue (external link) online: It's available as an accessible digital edition (external link) and a mobile edition (external link) .