The world's first video-on-demand service for blind and partially sighted people
Entrepreneur's audio-description service avoids the frustration of DVD menus
July 12, 2018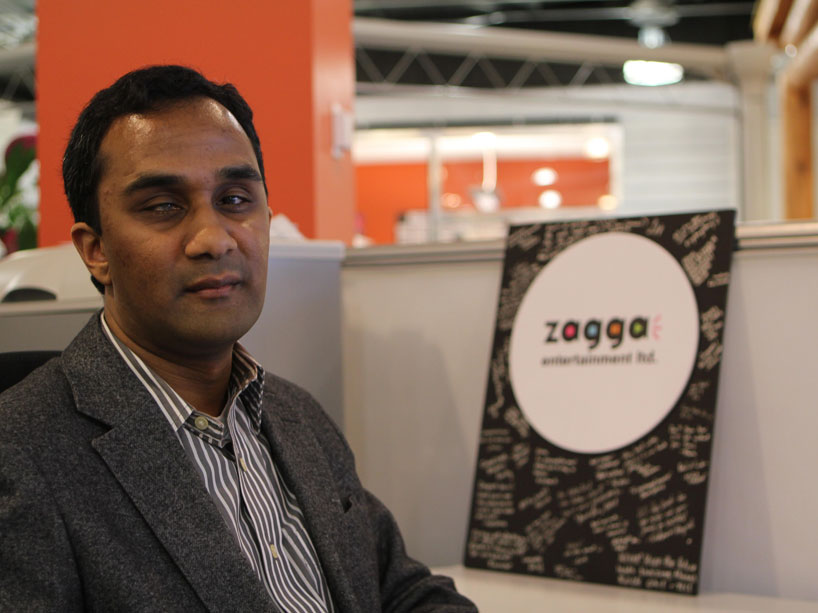 A few years ago while bored at home one day, Kevin Shaw (RTA '03, Media Production '10) decided to watch a DVD. When he checked his shelf, and found that most of his collection was still in shrink wrap, he remembered why he rarely did this. Shaw lives with sight loss, and didn't want to go through the cumbersome process of navigating a DVD menu: toggling back and forth to find the right audio option, then turning on the audio-description.
"I thought: there's got to be an easier way to do this," says Shaw. "Then I went online, and there were no services presenting movies with audio description. I thought, well, this should be a fairly straightforward thing. I know where all the films that have audio description are, and it would just be a simple matter of putting all these together on one website."
The result is TellMeTV (external link) , the world's first 100 percent described video-on-demand service. Where other audio-description services require users to navigate a menu, TellMeTv offers a simple, password-free login and access to a library of movies and TV shows with open audio description (without steps to activation). "The other websites that have come online with audio description have menus that you have to go through to actually turn on the option for audio description," says Shaw. "With TellMeTV, it's a very simple login using your credit card – and you have access to a library of movies and TV shows with audio description."
Through his career, Shaw has more than once found himself in Ryerson's orbit. He graduated from RTA (external link) with a bachelor of applied arts in 2003, then pursued a career in audio and music production. He returned to Ryerson to pursue a master's degree through FCAD, graduating a master's in media production in 2010. His return coincided with the launch of the DMZ, the first business incubator in Ryerson's zone ecosystem. TellMeTV began incubating at the DMZ in 2013 under its original name, Zagga Entertainment.
Following a crowdfunding campaign, TellMeTV officially launched in 2014. Looking back at Ryerson, Shaw says, "RTA and the media production master's were both great in terms of giving me a solid background in the industry. I had to know a little bit about the technical side and the business side, which I knew through my courses at Ryerson. Working with some of the great faculty there, like Charles Falzon and Deb Fels, gave me a solid foundation to go to the DMZ and then go beyond."
And Shaw is back in the Ryerson community again: he's currently developing a new business through the Accessibility Project, a collaboration between the Chang School, DMZ, and Sandbox for DMZ. The project—an iPhone-friendly app that makes restaurant menus accessible to the sight-loss community—is planned to launch in the fall.