An international conference on urban issues
WC2 Toronto 2018 Symposium brings 10 international universities to Ryerson to discuss "Migration, the City and the University"
June 01, 2018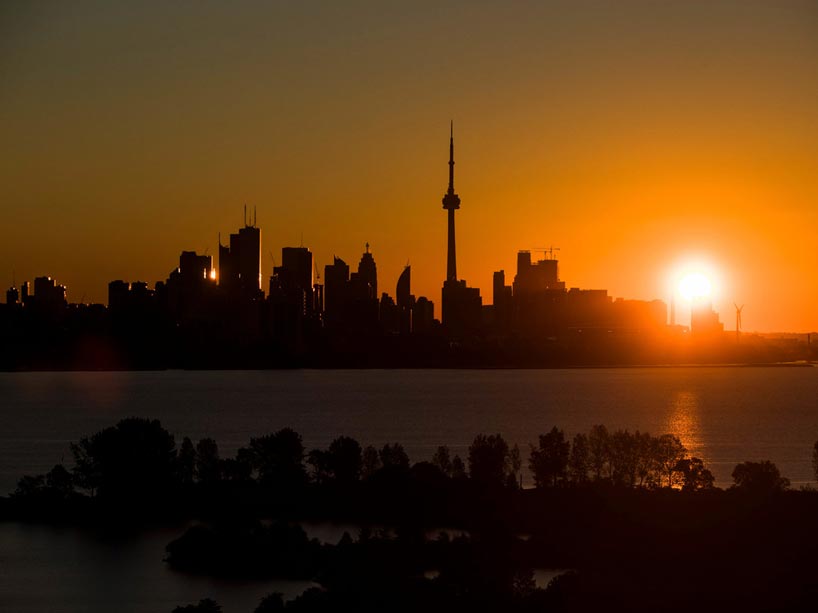 Universities from around the world will gather in Toronto to discuss today's most pressing urban issues as Ryerson University hosts the fourth annual Symposium of the WC2 network (external link) August 12 to 17.
The WC2 (World Cities World Class University) network is a collective of top universities from major world cities with a shared interest in the challenges and opportunities of urban areas. This year's event brings together scholars and researchers for a forum on the theme of "Migration, the City and the University," focusing on universities' social responsibility to their surrounding communities.
"Toronto is a magnet for migrants from around the world," said Anver Saloojee, assistant vice-president international. "We decided that the role of the city, and the role of the university, in being responsive to the needs of diverse communities—and particularly migrant communities—is very important to discuss.
"We're making a significant departure from all previous conferences," Saloojee added. "This year, Stephen Liss (vice-president, research and innovation) is inviting his counterparts from the partner universities to come spend time at Ryerson and talk about ways in which we can deepen multilateral and bilateral collaboration amongst institutions and researchers. That's a really different twist."
The event offers many opportunities for interdisciplinary and cross-border collaboration. The 11 participating institutions are Tongji University, the University of Witwatersrand, University of Sao Paulo, Universidad Autonoma Metropolitana, Technische Universitat Berlin, Peter the Great St. Petersburg Polytechnic University, Hong Kong Polytechnic University, City University of New York, City University of London, RMIT University, and Ryerson University.
The WC2 Toronto 2018 Symposium takes place at Ryerson from August 12-17 and is free to attend. (google form) Registration (external link) is now open and Ryerson researchers and graduate students are invited to attend sessions on business, global health, food policy, eco-campus, culture, urban affairs, and transport.
To register, and for contact information for theme leads, go to https://www.torontomu.ca/ri/WC2/.