New report on employee diversity tracks progress
Ryerson's second Diversity Self-ID Report takes an intersectional approach to measuring inclusion
April 06, 2018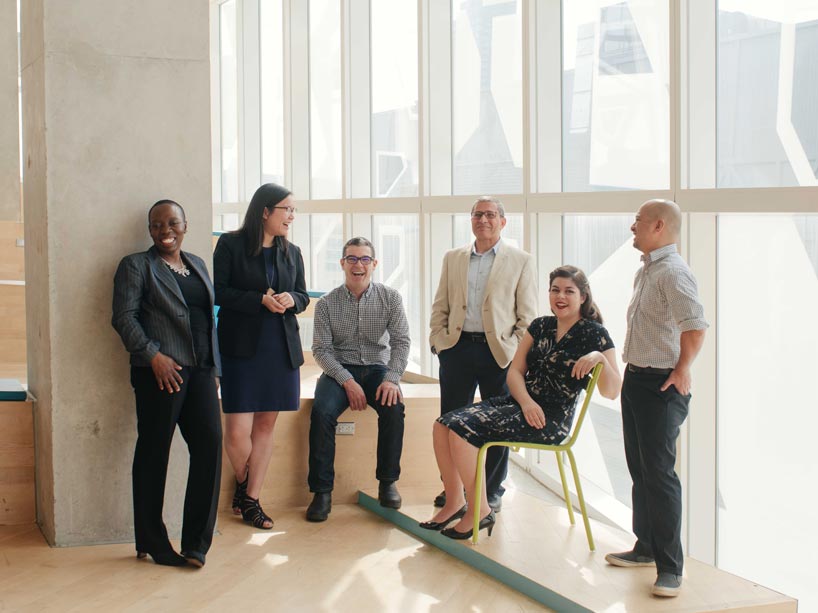 With the aim of fostering a campus with faculty and staff who are more representative of students and the wider community, the Office of the Vice-President, Equity and Community Inclusion has unveiled Ryerson University's latest PDF fileEmployee Diversity Self-ID Report.
The report allows the university to track its commitment to inclusion, measure its progress, and inform plans for future action. Its data was collected from close to 6,000 employees from all employee groups and across the university as of March 1, 2015 and March 1, 2016.
This is Ryerson's second Employee Diversity Self-ID Report—the previous one offered a snapshot of the campus in 2014. "The first report from 2014 established the baseline for information on the five equity-seeking groups," said Denise O'Neil Green, vice-president, equity and community inclusion. "Now that we have three years of data, the 2015-2016 report provides us more trend data than what we had before, gives us an opportunity to see what direction we're going, and allows us to begin to determine areas where we need to pay greater attention."
The new report found the university has made progress in the following areas:
An increase in the promotion of full-time faculty within three equity groups: employees identifying as women, racialized people, and 2SLGBTQ+ people.
More racialized full-time faculty hired; more academic departments/schools with Aboriginal full-time faculty.
An increase in career progressions for staff with disabilities.
More senior leaders identified as 2SLGBTQ+ and as persons with disabilities, and more mid-level leaders identified as Aboriginal Peoples.
Looking ahead, the report cites several areas that require immediate action:
In 2015 and 2016, there were no full-time faculty hires of persons with disabilities or Aboriginal Peoples.
There are no Aboriginal Peoples at the rank of full professor.
Substantial gaps between full-time faculty and students remain in two areas: racialized people and women.
The Faculty of Engineering and Architectural Science continues to have the lowest representation of full-time women faculty.
The new report also takes a more intersectional approach than its 2014 predecessor, with focus reports on women with intersecting identities (including those who are Indigenous, racialized, 2SLGBTQ+, and with disabilities) and employees from the four largest racialized groups (Chinese, South Asian, Black and Multiracial).
"'Racialized' lumps everyone together in one category when there's great diversity among racialized employees," said Green. "Even within different ethnic and cultural groups, there is diversity. So we provided for the community information on the top four racialized employee groups, in terms of the different ethnic groups and racialized groups. Our community wanted to know more about that."
Diversity Self-ID surveys will continue at Ryerson on an annual basis. "What is critical is that we continue to track our progress every year," said Green. "This is one of the best practices in the field because if you do it every three years you can absolutely lose progress while assuming you're going in one direction when you're going in a different direction."
The full report is available at PDF filewww.ryerson.ca/content/dam/diversity-self-id/reports/2015_2016-Employee-Self-ID-Report.pdf. To learn more, visit the Diversity Self-ID report website.