Black Studies professor and author Christina Sharpe appointed DVP
Tufts University professor to help advance efforts to combat anti-Black racism
April 05, 2018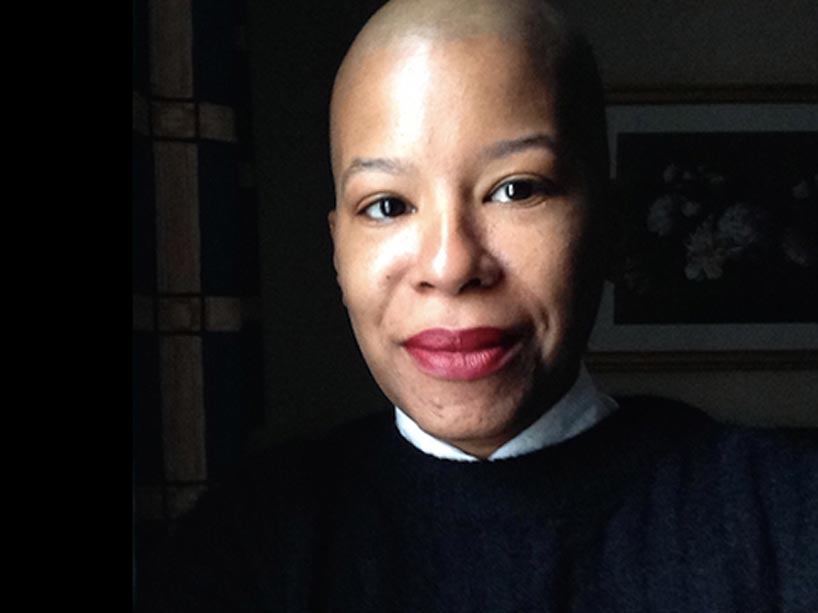 Christina Sharpe, author and professor at Tufts University, has been appointed distinguished visiting professor in the Faculty of Community Services (FCS). Sharpe teaches in the department of English and the programs in Africana, and Women's, Gender and Sexuality Studies. Her research interests include Black visual studies, Black queer studies, and mid-nineteenth century to contemporary African-American Literature and Culture.
"I am honoured to take up this role as DVP in the Faculty of Community Services and humbled to have been chosen by the students," said Sharpe. "I look forward to working with them (and with faculty like Idil Abdillahi) on ways to confront anti-Black racism, and to develop curriculum and strategies of resistance and refusal."
Sharpe will support the FCS with faculty professional development, the development and revision of course curriculums, giving guests lectures and seminars, and supporting student engagement within the faculty. Although her appointment commences next September, Sharpe will visit Ryerson in early April to meet with graduating students of the faculty to ensure their perspectives are included in her work plan.
"I am thrilled that Sharpe will be joining the Faculty of Community Services," said FCS Dean Lisa Barnoff. "We are confident that her contributions will help create a culture of support and engagement for Black students, staff and faculty, and help advance our faculty's work on addressing anti-Black racism."
In addition to teaching, Sharpe has authored several books and articles. Her most recent book, In the Wake: On Blackness and Being, was published by Duke University Press in November 2016 and was named in the Guardian newspaper and The Walrus as one of the best books of 2016. The book examines representations of Black life through the lens of the wake — a powerful analytic and literary concept that connects the experience of enslavement to contemporary violence, mourning, survival and joy.
Her first book Monstrous Intimacies: Making Post-Slavery Subjects (2010) was also published by Duke University Press. Sharpe is currently completing the critical introduction to the Collected Poems of Dionne Brand (1982-2010).