We are the champions!
First-ever national title caps an undefeated season for women's volleyball
March 22, 2018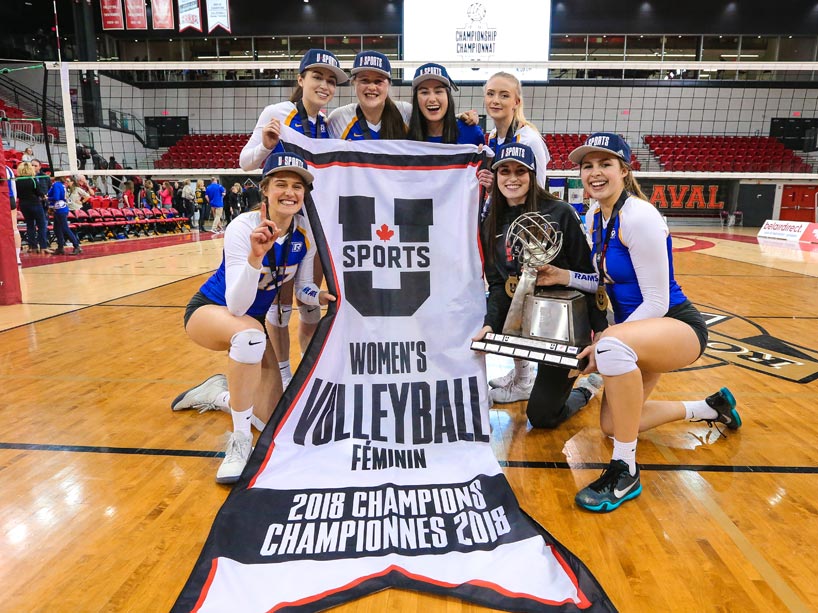 The Ryerson Rams women's volleyball team recently made history, winning the U SPORTS national championship for the first time in program and university history. After playing a perfect season with a 19-0 record, the team went on to claim their first-ever Quigley Cup at the Ontario University Athletics' Championship, external link, propelling them to the national championships where they won gold against the Alberta Pandas. Check out the images below of their final quest to national glory. All photos by Alex D'Addese.
Photos: Sizing up the competition; Nothing got past the Rams against UBC Okanagan in the quarter-final; The Rams gave it their all against the Calgary Dinos in the semifinal; Ryerson blocked any chances Alberta had of winning gold; That championship moment; Victory is so sweet; Let's not forget about the supportive fans; Squad goals.