University to open new student residence
30-floor tower on Jarvis will welcome students in September 2018
March 08, 2018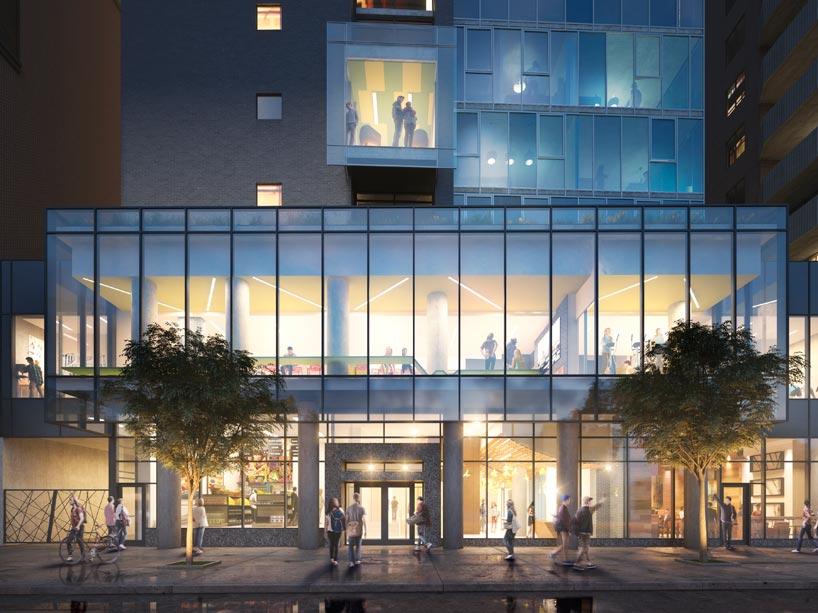 In September 2018, Ryerson University will open its largest student residence ever—and its first new residence in 25 years.
Located at 186 Jarvis St., the structure (named HOEM) will include 593 rooms on 30 floors, with space available to first and upper-year students. The residence offers fully furnished suites (with kitchen, living room, and single bedrooms), plus amenities throughout, including study rooms, studio space, gym facilities, and a yoga studio. It will also provide all the benefits of Ryerson Housing and Residence Life, including academic support/accommodation, safety and security, and community development. Students can now apply for living space at the new residence for the 2018/19 school year.
"We're really excited to add not just space, but great space," said Ian Crookshank, director of housing and residence life. "We've needed this for a while. We've had large waitlists for housing in the last little bit, and many of our first-year students are living off-campus, so this is a great chance for more students to live on-campus with the great supports that we provide, in a state-of-the-art building."
The building is the result of a public-private partnership between Ryerson University and the Canadian Student Communities Inc. (CSCI), who have covered all construction and development costs. Ryerson will offer the same range of resident life services as in its other residence buildings.
Matt Stein, project manager at CSCI, says that the design drew inspiration from the "full-service, comprehensive offerings" of modern U.S. and European residences. "We've been careful with the design to be purpose-built for creating a community and academic-focused environment. It's laid out and designed in such a way as to promote interaction." The second floor of HOEM will offer a large multi-purpose room with combined recreation and work-study areas to foster collaboration.
"A good example of what makes this building different is what we did with the laundry room," said Stein. "Typically, laundry rooms are buried in the basement. The laundry room at HOEM is on the ground floor with a skylight, and a counter space in the middle where students can spend time."
"We took great pains to look at this more as an apartment," added Tom Powers, vice-president at CSCI. "Every suite has a full kitchen with dishwasher, stove, microwave, meeting area, and all the furniture—comfortable sofas, tables, chairs, desks, beds. It's really built for what students today require."
HOEM will increase available residential space at the university by over 30 per cent. In fall 2019, Ryerson will also open the Daphne Cockwell Health Sciences Complex residence tower.