A new dining experience revealed
Changes to Ryerson Food Services offer updated culinary options, renovated dining hall and our own coffee brand
March 08, 2018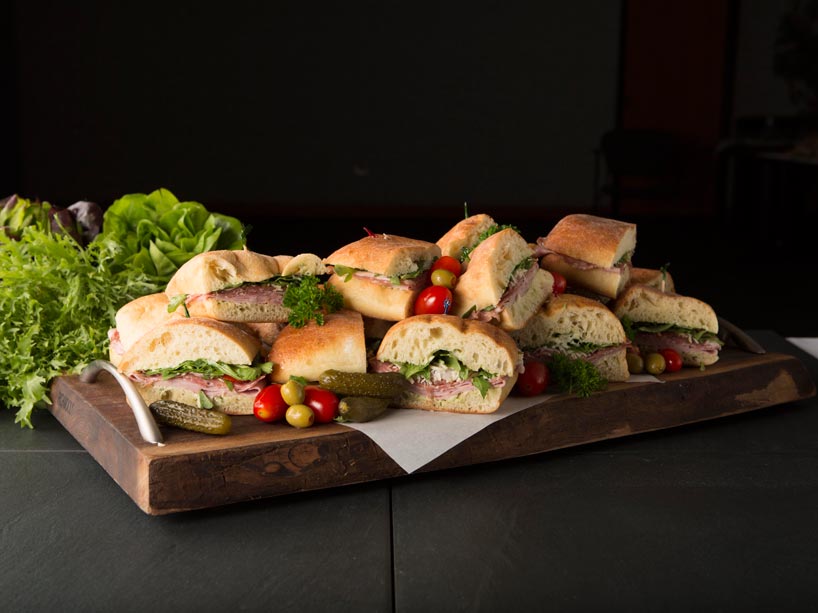 Ryerson Food Services has unveiled plans for a brand-new residence dining experience, with an updated/expanded meal plan, renovations to the Pitman Dining Hall, and a new Ryerson-branded coffee option.
"We looked at our operations and realized that our residence dining program was out of date," said Voula Cocolakis, executive director of University Business Services. "We hadn't done any renovations in Pitman Hall in over 25 years. Our residence population is also expanding on campus, so it was a good time to make changes."
The Pitman Dining Hall refurbishment will be implemented in two phases, with the kitchen and seating area to be renovated in spring/summer 2018, and a dining hall expansion into Pitman Quad is planned for spring/summer 2019.
Food Services will update its meal plan with a variety of new food stations: My Pantry, a do-it-yourself kitchen option with fully-stocked pantry; Hearth Stone Oven (for pizza, toasted subs, etc.); The Kitchen (comfort foods, global dishes, made-from-scratch soups); Vegan/Vegetarian Station; The Grill; Fresh Market (salad, fruit, yogurt, and breakfast bars); Cravings (fresh baked goods); and Chef's Station (made-to-order specials, stir-fry, noodle bowls, carving station).
"The way that the food will be prepared and presented to students will be very different," said Cocolakis. "The seating will be different as well. In the first year, we're focused on capacity, so it will be mostly cafeteria-style long-tables. In phase two, when we extend Pitman Hall, we're looking to add a variety of different seating: bench-seating, high-top seating, and just generally away from the cafeteria style."
Ryerson is also ending its licensing agreement with Tim Hortons, impacting five franchise locations on campus. The locations at Kerr Hall and TRSM will close; the location in the engineering building will become a Starbucks self-service; and the locations in the Library Bridge and the Hub (Jorgenson Hall) will become new, Ryerson-branded outlets. "We're excited to engage with the local coffee roasters to develop our own brand of coffee," said Cocolakis.
The changes are the result of a comprehensive review done by Ryerson Food Services of its operations, including community consultation and review of other university food offerings. The review resulted in three key recommendations: develop an on-campus catering business; invest in a new residence dining program; and differentiate from nearby retail operations.
All current food services employees will remain a part of the team and there will be no changes to their employment status, seniority, or hours. The only changes may be the location on campus where they work.
For more information about food on campus, visit the Ryerson Eats website.