Pioneering documentarian Katerina Cizek appointed DVP
Canadian leader in digital media joins university
January 12, 2018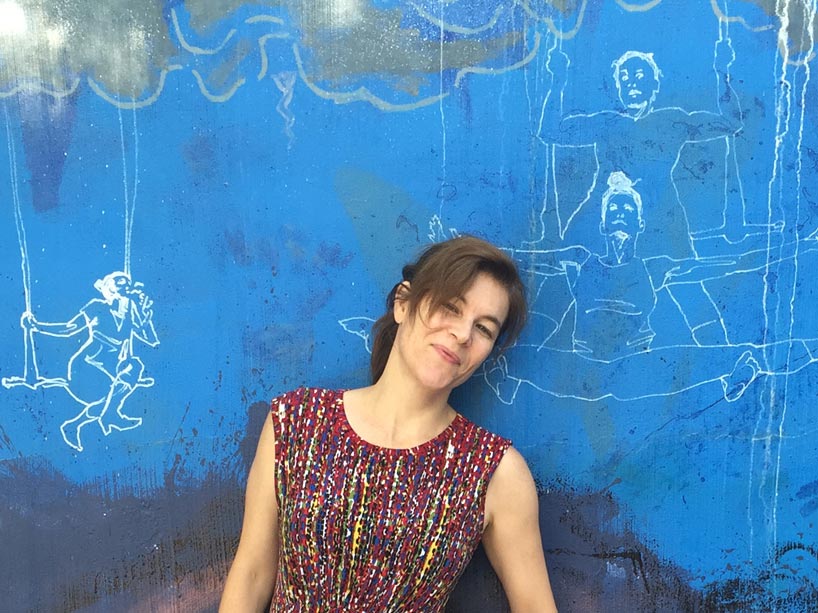 Katerina Cizek, Canadian documentary director and a pioneer in digital documentaries, has been appointed distinguished visiting professor at Ryerson University.
Cizek will support the Faculty of Communication & Design with a focus on integrating Canadian components to her new project – the Co-Creation Studio – a media research and production unit at MIT Open Documentary Lab, external link that explores collaborative media practices. The spirit of the studio is to champion media-makers who work with communities, academics, technologists and algorithms to seek solutions and critiques. Cizek is the artistic director and executive producer of the emergent Co-Creation Studio, and she is based in Toronto, Canada.
"I am so honoured to join the students, faculty and community at Ryerson, the most exciting university in Canada, and here in my own hometown," said Cizek. "FCAD has such a vibrant and innovative community, and there are so many points of connection between the work I'm doing at MIT's Co-Creation Studio and the work being done within FCAD and other faculties at Ryerson."
Cizek's experience as an Emmy-winning documentarian, in addition to her expertise across emerging media platforms, will serve as a valuable asset to FCAD.
"Katerina Cizek is a pioneer in digital media," said Charles Falzon, dean of FCAD. "Her international reputation for exploring creative uses of new technologies and extensive experience in academic research, documentary discovery, and cross-project collaboration is a perfect match for the goals of FCAD and of the creative innovation hub. Katerina will serve as a valuable asset to the entire Ryerson community."
Prior to joining MIT Open Documentary Lab, Cizek spent a decade at the National Film Board of Canada, where she helped redefine the organization as one of the world's leading digital content hubs, with the Filmmaker-in-Residence and HIGHRISE projects. These groundbreaking serial and digital projects received international attention and garnered several awards, including a Peabody award, three Canadian Screen Awards, and a Canadian New Media award, among many others.
Cizek's work is not only influential, but it has led to significant socio-political change. Her earlier human rights documentary film projects have instigated criminal investigations, changed UN policies, and have screened as evidence at an International Criminal Tribunal. Cizek's films include the Hampton-Prize winner Seeing is Believing: Handicams, Human Rights and the News (2002, co-directed with Peter Wintonick), In Search of the African Queen: A People Smuggling Operation (1999, co-director), and The Dead are Alive: Eyewitness in Rwanda (1995 editor, co-writer, narrator).