1,776 steps of support
Student teams set to climb the CN Tower for United Way
October 24, 2017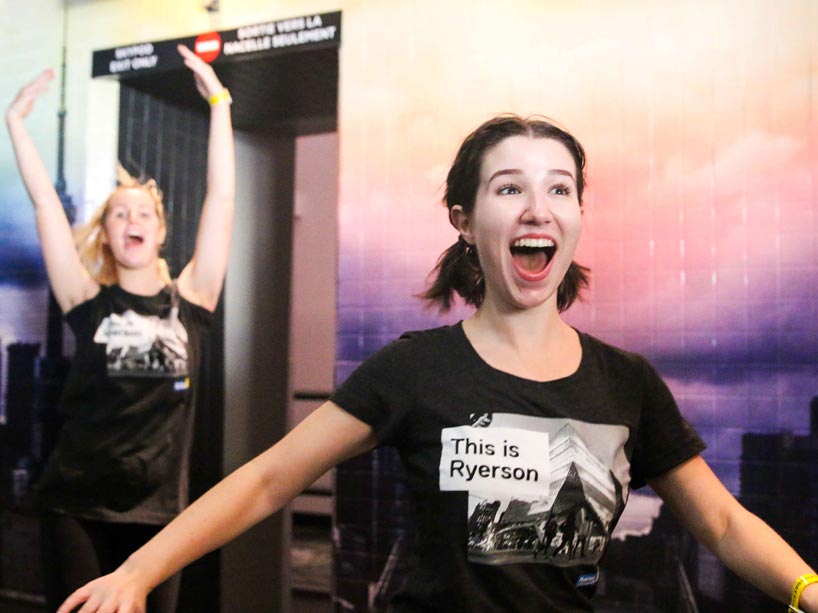 Two student teams are tackling the CN Tower Climb for United Way on Nov. 4, 2017, for a second year in a row. The Ryerson Residence team has set a goal to raise $3,000, and the Ryerson Fencing and Tetra team has set a goal of $1,000.
"United Way has been at the forefront of combatting poverty and homelessness in our local community, says fencing athlete Angelique Bernabe. "As university athletes we understand that this hard work is not easy but yet very rewarding. We are students that see poverty and homelessness all around us every day in Toronto. This is our chance to leave an impact on the Six and make our world a truly better place for all."
By sponsoring the Ryerson teams (residence team, external link and varsity fencing team and Tetra, external link) — the community can help the thousands of people who rely on the frontline agencies that the United Way supports.
Find out more at ryerson.ca/unitedway.