Bin Wu named a Fellow of Royal Society of Canada
Catherine Beauchemin and Anatoliy Gruzd named as members of College of New Scholars, Artists and Scientists
September 13, 2017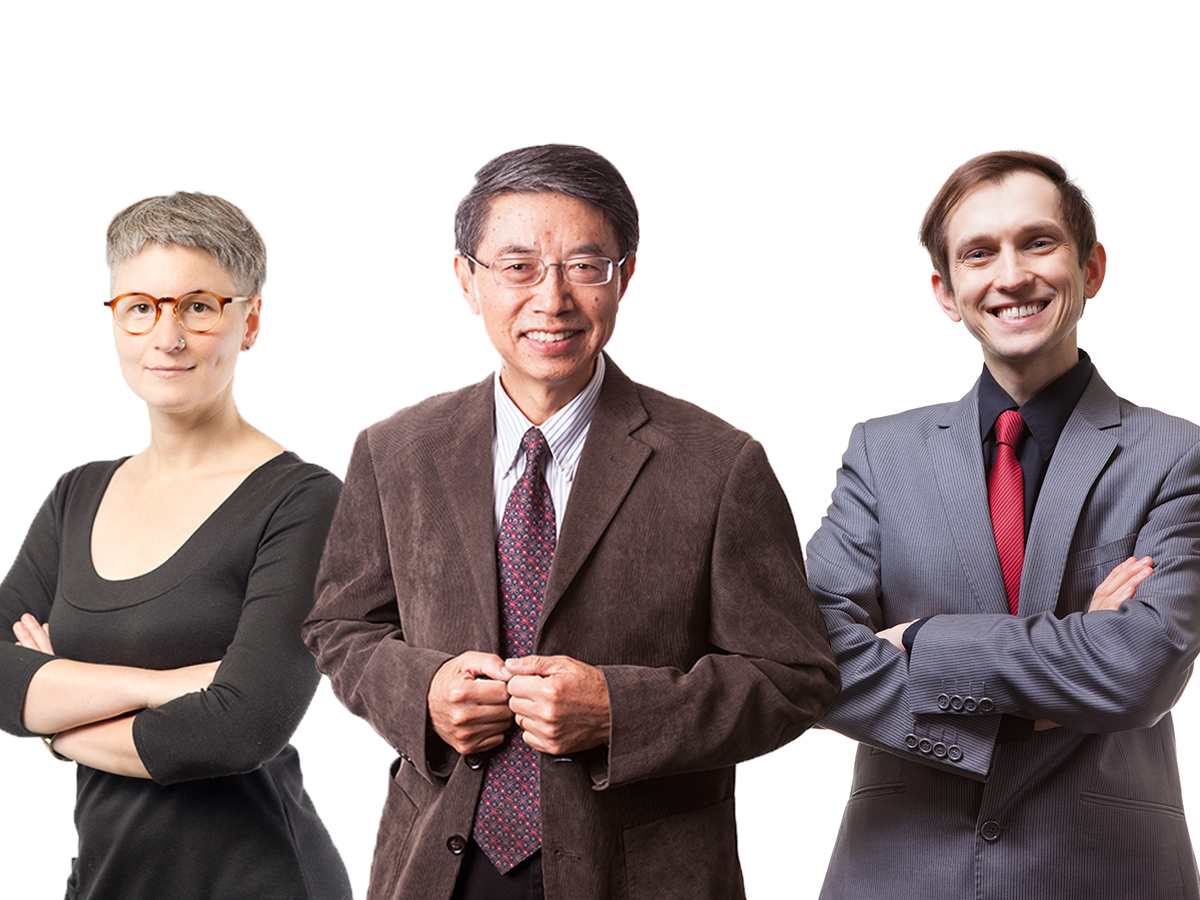 Ryerson professor Bin Wu has been given the distinguished honour of being named a Fellow of the Royal Society of Canada for his contributions to the field of electrical and computer engineering.
Fellows are named by a jury of their peers, and being named a fellow of the Royal Society of Canada is a high honour for a scientist. Wu is one of 89 scholars across Canada being inducted as a new fellow this year. He will be formally inducted into the society this November. He is also a fellow of the Institute of Electrical and Electronics Engineers, the Engineering Institute of Canada and the Canadian Academy of Engineering, and he holds an Industrial Research Chair in Power Electronics and Electric Drives with the Natural Sciences and Engineering Research Council of Canada (NSERC).
As a professor of electrical and computer engineering, Wu is being recognized for his contributions to technological advancements in power electronics, medium-voltage motor drives and renewable energy systems. He has published more than 400 papers and four books in his area of expertise, and he holds several patents in the field that have helped Canadian industry to advance technology and drive the Canadian economy.
Furthermore, the Royal Society of Canada welcomes two of Ryerson's professors, Catherine Beauchemin and Anatoliy Gruzd, as named members of the College of New Scholars, Artists and Scientists this fall, representing the next generation of great scholarly achievers.
Physics professor Catherine Beauchemin is the founder of the field of virophysics, using the tools and methods of physics to understand how viruses spread from one cell to another. She's renowned for applying her innovative, interdisciplinary approach to answering questions about the influenza virus.
Professor Anatoliy Gruzd, professor of business management at the Ted Rogers School of Management and director of research at Ryerson's Social Media Lab, is a leader in social media studies and established the first social media research laboratory in North America. He is also the cofounder of the annual International Conference on Social Media and Society. His work seeks to understand online communities advancing the public's understanding of the benefits and pitfalls of social media adoption.
"We couldn't be more pleased to see Dr. Wu inducted as a fellow of the Royal Society of Canada as well as Dr. Beauchemin and Dr. Gruzd introduced as members of the College of New Scholars, Artists and Scientists," said professor Steven N. Liss, Ryerson's vice-president, research and innovation. "They are leaders in their respective fields and have made significant contributions to the research community and beyond, helping drive Canada's economy, advance fundamental science and research, and tackle some of today's most pressing issues."
This year's new fellows will be inducted to the academies of the RSC during the Induction and Awards Ceremony on Friday, Nov. 24, 2017, at the Fairmont Winnipeg Hotel in Winnipeg, Man.