Telling the stories of the real Grenada
Master of digital media student develops online community for Grenada and its diaspora
Category:
Student Achievement
August 01, 2017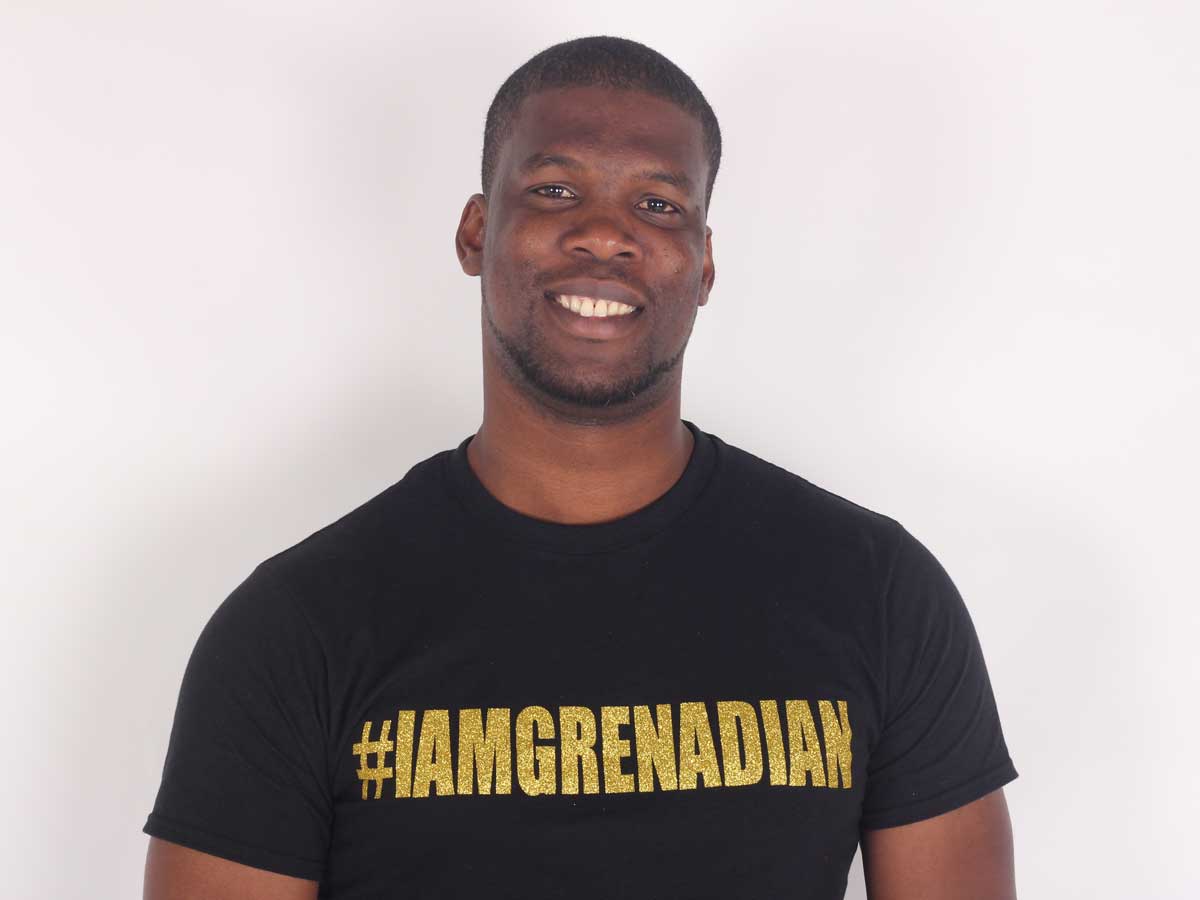 In January 2016, a murder on a tourist beach in Grenada sparked a wave of international media attention. Kimron Corion, master of digital media student at Ryerson, was born and raised in the Caribbean island, but he didn't recognize the country he saw in the news.
"What we didn't anticipate was the amount of negative press, the amount of false narratives that were being constructed about Grenada and who we are as Grenadians," said Corion. "Incidents happen in Grenada, but these incidents happen, what, once every couple of years? You don't hear tourists losing their lives in Grenada. We thought it was not fair that international media was making us out to be this barbaric, dangerous place."
The incident fueled a project that Corion conceived with his partners Lovell Felix and Trisha Mitchell: an online platform where Grenadians from across the world could share their stories. "We're Grenadians. We live out here in the diaspora in North America, and we didn't see a space online where Grenadians could come together and be themselves, tell their stories, and talk about things that are uniquely Grenadian. We wanted to create a community where we could bring Grenadians together."
The result is I Am Grenadian, external link, a multimedia source for ideas and personal stories about Grenada and its people, incubated in Ryerson's Transmedia Zone, external link. "We don't share news—we leave that up to the news media," said Corion. "We share personal stories. Not just feel-good, positive stories: these are stories of people who have actually gone through hardships. People who are still going through hardships. But there are also stories of people who are doing great stuff."
Some of the website's most acclaimed stories have come from Grenadians who have overcome adversity: Michelle Alexander, external link, a survivor of childhood sexual abuse, has become one of the country's most prominent advocates for survivors. Others highlight Grenada's artistic and entrepreneurial spirit: Shane Wilson, external link (a.k.a Taxi Boi), tells his story about being a calypso artist.
"It's a country that has white, sandy beaches. It's a country that loves music. It's a country that's just fun-loving, welcoming, warm. … We're saying that this is who we are. We're not perfect, but we are not what the international media is making us out to be. This is who we really are," said Corion.
Corion was recently cited as one of the Organisation of Eastern Caribbean States' 30 Under 30, external link award winners. The award offers business support, mentorship and technical assistance to up-and-coming young entrepreneurs. "They'll connect us with experienced entrepreneurs who will help us take what we're doing to the next level," he said. "I'm also excited about the ability to expand to other countries. I don't think Grenada is the only country that a false narrative is constructed around. If we can take what we've built and apply that model to different countries, we can start a movement."
For more information, visit I Am Grenadian, external link.
*
This story is part of a series on student success at Ryerson.

Related stories:
Showing true grit off the court
For industrial engineering graduate, it all comes back to soft skills