For industrial engineering graduate, it all comes back to soft skills
Faculty of Engineering and Architectural Science graduate Mike Dovich learned from both the classroom and extracurriculars
Category:
Student Achievement
July 14, 2017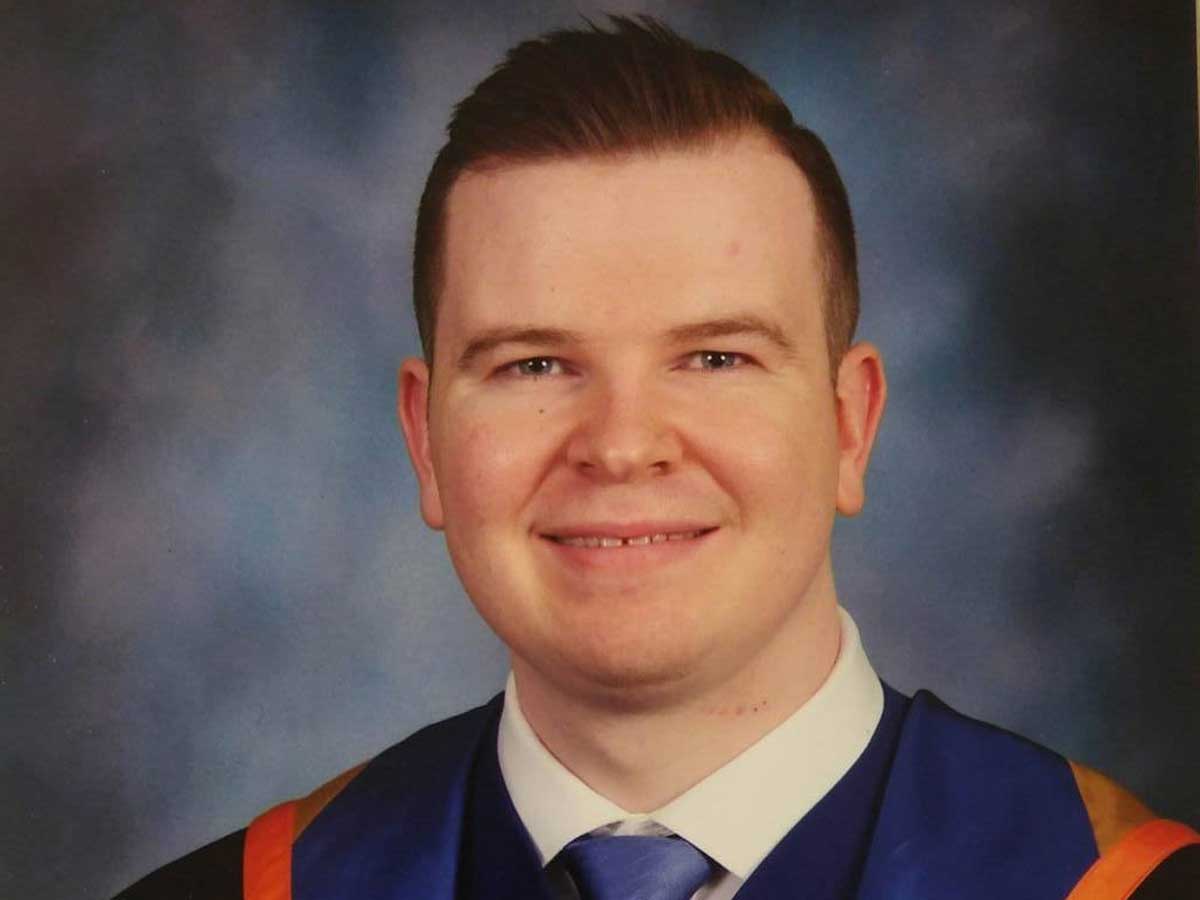 On June 7, Mike Dovich graduated from Ryerson's Faculty of Engineering and Architectural Science in the Industrial Engineering program. Two months ago, he started a full-time job as an industrial engineer at General Motors. Whether he's at Ryerson or on the job, Dovich says it always comes back to those soft skills.
"There's a lot of hierarchy, and a lot of communicating," said Dovich. "Half my day on the floor is talking with different people to make things happen. Out of everything, I think being part of those extracurriculars—with a lot of managing of people and resources, and encountering people in different situations—is the single biggest thing to help me in my work."
At Ryerson, Dovich was heavily involved in extracurriculars. He was president of the Institute of Industrial Engineers and Ryerson's Industrial Engineering Course Union, external link, and founded and chaired the Industrial Engineering Case Competition. Among his awards: the Dennis Mock Leadership Award; Ryerson Student's Union Mental Health Leadership Award ; placed first in the Technical Paper Competition at the National Industrial Engineering Conference in January; and was Canada's student representative at the International Industrial Engineering Conference in May, where he placed third in the same category.
"I enjoyed being able to work with students and find out what they wanted, and trying to make those events happen," said Dovich. "One of the most rewarding for me was, when I was in third year, I took a lot of time reaching out to industry professionals. We were able to get seven managers who were engineers from different companies to come in and do a mock interview night. They worked privately one-on-one with people for three or four hours, and I think three or four people got actual interviews out of it, and some got jobs."
Industrial engineering is Dovich's second career: after graduating high school in Vancouver, he went immediately into the trades, finishing an apprenticeship and working for four years in Vancouver's construction boom and in the oil industry in Alberta. "I enjoyed what I did—I loved working with my hands—but I wanted to go a different path," said Dovich. "Engineering seemed the route. I wanted to do project management." He chose industrial engineering because "it was half-engineering, half-business. It mixed all my interests."
Looking back at his time at Ryerson, Dovich said the combination of schoolwork and campus life is what made his success possible.
"Coursework is important—you need to learn the fundamentals of what you're doing. But if you only know how to look at a textbook, you're going to struggle in the real world. You need to learn some soft skills: how to communicate, how to manage people. You can gain a lot of that by getting involved in extra-curriculars. And it doesn't have to be leading student groups: it can be volunteering for one-off events."
He added that the students who get jobs before or right after graduation are often the ones who are good at networking. "It's a lot more difficult after you graduate to randomly message someone on LinkedIn and say, 'Hey, let's go for coffee?' If you're a student, it's easier. You're going to get rejected a bunch of times, but broadening your network is how I got this job."
*
This is the first in a series of student success stories at Ryerson.