Towards a more sustainable campus
Ryerson Sustainability Yearbook highlights environmental progress
June 02, 2017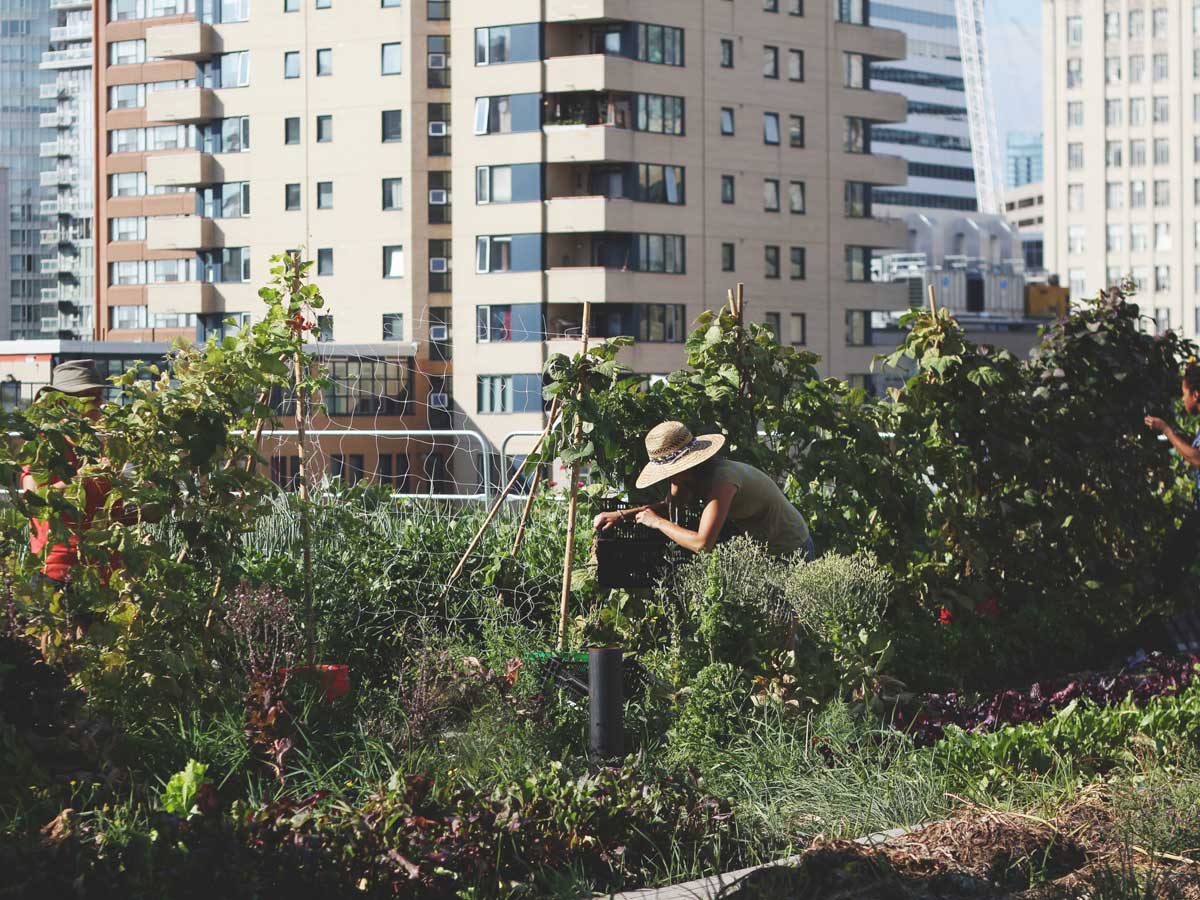 Committed to pursuing a more sustainable campus, Ryerson University has released its first Ryerson Sustainability Yearbook, highlighting the progress on environmental initiatives for the 2016-2017 year.
Closely informed by the university's academic plan, Ryerson's sustainability philosophy informs the school's activities, scholarly research, policies and built environments. "A lot has changed since last year, and we've been in continuous improvement mode," said Saher Fazilat, assistant vice-president, facilities management and development. "Our philosophy is to aspire to be a greener community. We want to continuously challenge ourselves to contribute more and more in sustainability."
On the academic side, Ryerson offers 340 undergraduate courses related to social or environmental sustainability across all six faculties. The university also houses innovative research projects on topics like the future of renewable energy storage, the impacts of road salt on aquatic life, recreating sunlight with LEDs, and replacing car trips with cycling trips.
The past year has seen the growth of various environmental initiatives, including Sustainability Matters' new waste monitoring program (which helps educate the community on proper recycling) and the Ryerson Urban Farm, external link (located on the Andrew and Valerie Pringle Environmental Green Roof on the George Vari Engineering and Computing Centre), which produced more than 4,500 kilograms of food in the 2016 growing season. Ryerson is building another rooftop farm at the new Daphne Cockwell Health Sciences Complex at 288 Church St., set to open in 2018.
By measuring greenhouse gas (GHG) emissions, Ryerson identifies opportunities for reducing them. Annually, Ryerson calculates its carbon footprint including scope one, two and three greenhouse GHG emissions. In 2015, only seven per cent of its emissions were from sources owned or controlled by Ryerson (e.g. emission from Ryerson-owned vehicles), 41 per cent came from the consumption of purchased energy generated upstream and 52 per cent from sources not directly controlled by the university (e.g. emissions from Ryersonians commuting to and from campus). Transportation statistics are also favourable, with 94 per cent of the Ryerson community choosing low- or no-carbon options for commuting (including local/regional transit, walking, and biking).
The university is also seeking to further engage the community. Sustainability Matters developed the RU: Sustainable Certification Program to encourage students, faculty and staff to be more environmentally efficient, while the Ryerson Market has become a popular source for local food.
Looking ahead, Fazilat hopes to improve these numbers even more. "Reducing our carbon footprint is important, and having more energy-efficient buildings. We're also looking at our transportation master plan so that we promote active transportation over gas-guzzlers."