Ian Mishkel appointed vice-president, university advancement and alumni relations
New appointment announced by President Mohamed Lachemi
Category:
From the President
May 29, 2017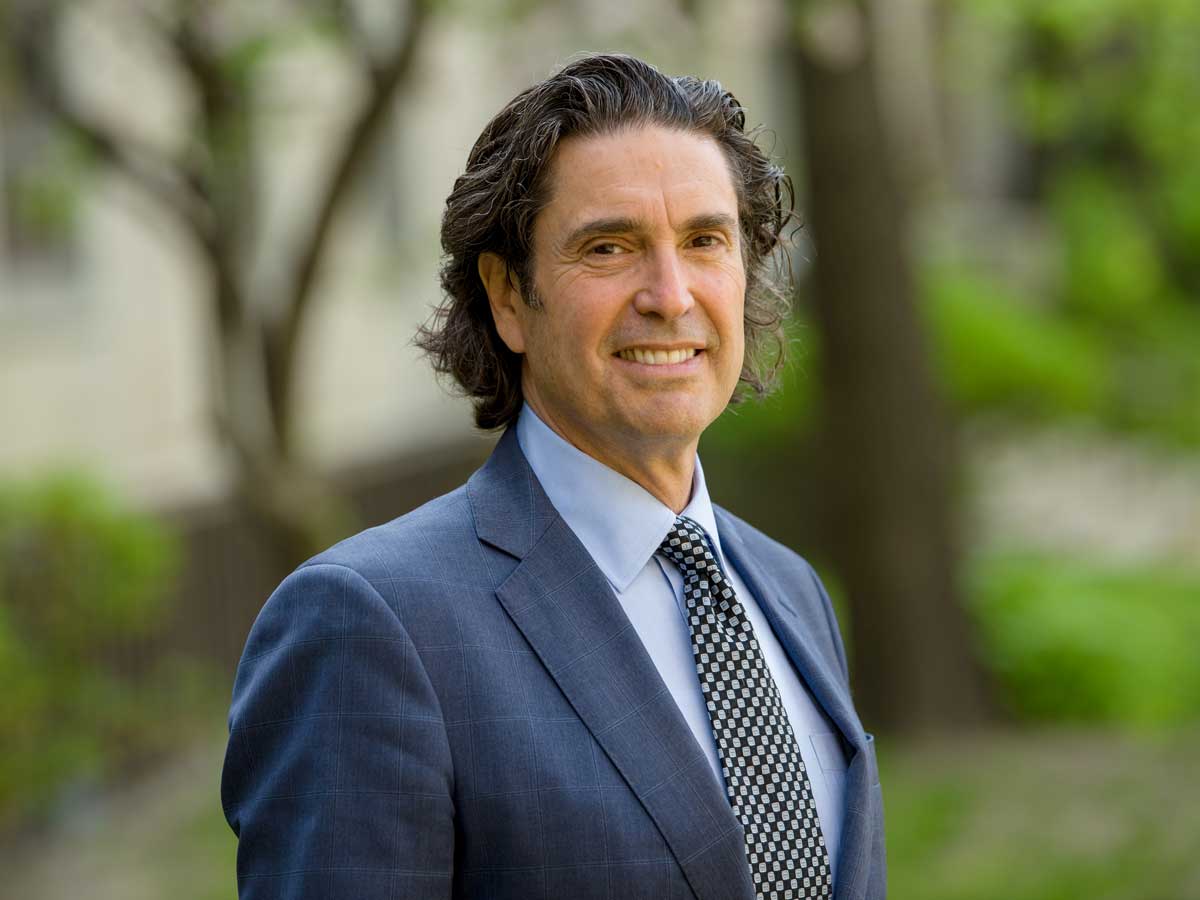 To the Ryerson community:
It is my pleasure to announce the appointment of Ian Mishkel as Ryerson University's next vice-president, university advancement and alumni relations, effective July 31, 2017.
Ian has an outstanding record of fundraising, donor development and team leadership, particularly in his current role as executive director, principal gifts, for the University of Toronto. The search committee was extremely impressed by his experience overseeing strategies for the expansion of the university's base of donors, gift cultivation, solicitation and stewardship.
In my installation speech I noted that one of my priorities as president is to make Ryerson the most sought-after partner, including for philanthropy and fundraising. I am confident that Ian will lead the University Advancement and Alumni Relations teams in positioning their departments to serve Ryerson in the decades to come.
"As Ryerson enters its next phase of evolution, the vice-president's role is a wonderful opportunity to be on the ground floor of a new leadership team and helping to build a university that serves the next generation of students," Ian said. "I have a fundamental appreciation for the work of the provost, deans, chairs and directors and I am extremely aware of the need for collaboration and co-operation with all areas of the university. The Advancement and Alumni Relations teams have established a strong foundation and I look forward to working with them as we solidify Ryerson's gains in reputation."
Ian's principal responsibility at U of T has been managing the portfolio of gift donors capable of giving $5 million or more. Among his accomplishments, Ian played a central role in the creation of and fundraising for centres of research in heart disease, mental health and nutrition and, at Sheridan College, centres for advanced manufacturing and design technologies and for animation and emerging technologies.
Ian is experienced at building key relationships with internal stakeholders, at U of T that included approximately 20 faculties and federated colleges, and administrative units and their respective leadership including deans, chairs and lead researchers.
Prior to joining U of T, Ian held a series of positions in the public and private sectors, including vice-president, business development at Sheridan College; manager, major gifts and planned giving, Heart and Stroke Foundation of Ontario; vice-president, institutional advancement, Canadian Memorial Chiropractic College; and managing director, development marketing and communication and executive director, the TVOntario Foundation.
Ian earned his bachelor's degree at Victoria University of the University of Toronto and his MEd at the Ontario Institute for Studies in Education.
The vice-president, university advancement and alumni relations at Ryerson reports to the president and is a key member of the senior leadership team. The vice-president develops support, recognition and commitment to the university's academic priorities, with the ultimate goal of ensuring strong, robust philanthropic support and alumni engagement. They are responsible for building and maintaining positive and constructive relationships with alumni, donors, and community stakeholders and partners. The office of the vice-president is also responsible for the planning and implementation of programs and projects that strategically engage alumni in strengthening programs and providing tangible benefits to alumni and current students.
I want to thank Rivi Frankle for the outstanding work she has done in the role of interim vice-president. On behalf of the university I want to express my gratitude to Rivi for providing leadership that has continued to move our advancement and alumni relations agenda forward during this time of transition.
I also wish to thank all members of the search committee for their time and important contributions. The members are listed below.
Please join me in wishing Ian all the best in his new role.
Carrie-Ann Bissonnette
Former member of Ryerson Board of Governors; Special Projects Liaison, Office of the Provost
Lawrence Bloomberg
Chancellor
Charles Falzon
Dean, Faculty of Communication & Design
Mitch Frazer
Vice-Chair, Ryerson Board of Governors
Michèle Maheux
Former Vice-Chair, Ryerson Board of Governors; Executive Director and Chief Operating Officer, Toronto International Film Festival
Steven Murphy
Dean, Ted Rogers School of Management
Sincerely,
Mohamed Lachemi
President and Vice-Chancellor