Denise O'Neil Green appointed university's first vice-president, equity and community inclusion
New position created to provide strategic leadership in equity, diversity and inclusion
Category:
From the President
April 27, 2017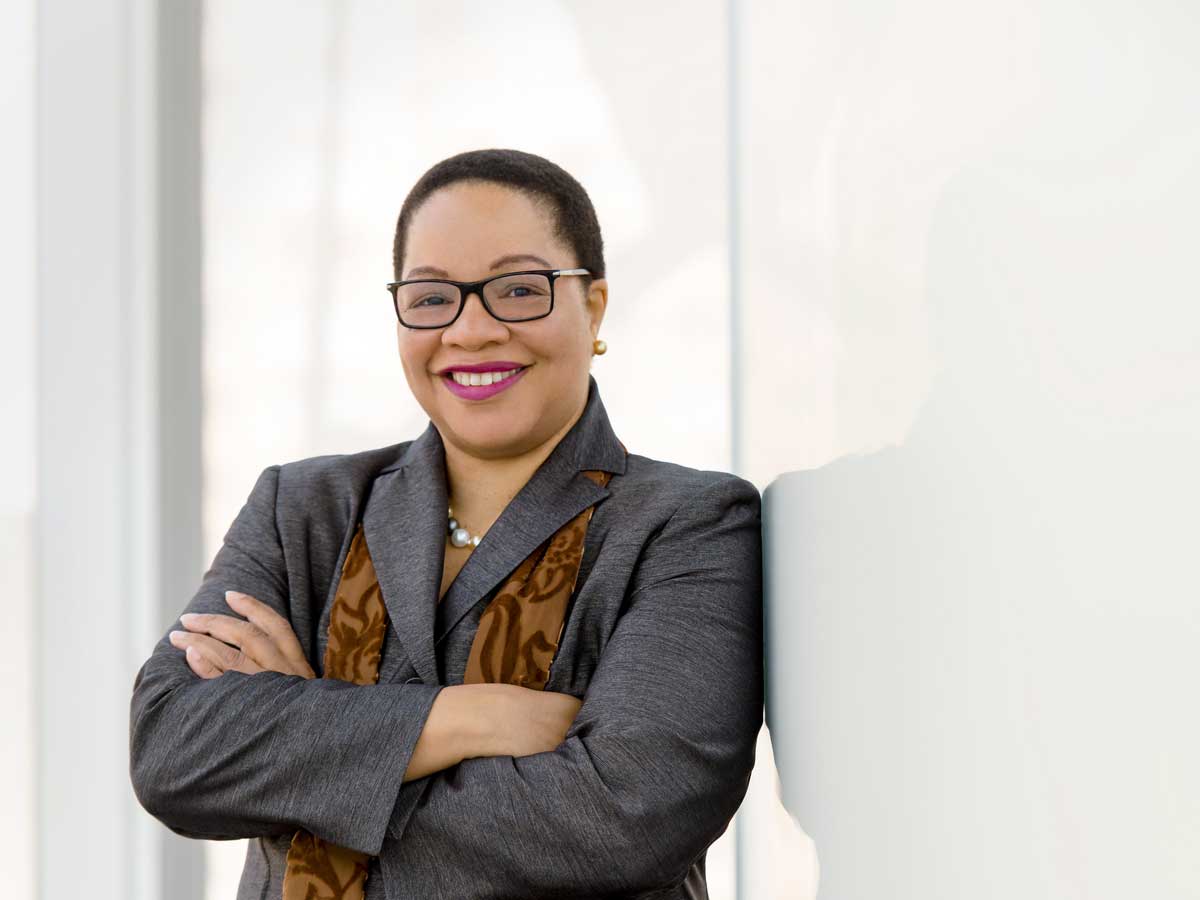 I am very pleased to announce that Denise O'Neil Green, whose leadership and advocacy have helped to establish Ryerson's reputation for excellence in equity, diversity and inclusion (EDI), has been appointed the university's first vice-president, equity and community inclusion.
The creation of this new position is a natural step rooted in Ryerson's deep commitment to inclusion and systemic change, and brings to the university's executive group strategic leadership and support for our EDI goals and objectives.
The appointment is effective immediately and the position reports to the president.
The vice-president, equity and community inclusion will provide strategic leadership and support for the achievement of Ryerson's vision to be a leader in EDI in all aspects of our mandate.
Responsibilities include directing the implementation of EDI values, priorities and strategies as outlined in the Academic Plan; developing and implementing a strategic plan for EDI; providing leadership, expertise and advice on inclusive curriculum and pedagogy and on the collection and reporting of EDI data; and overseeing a number of offices and functions including Education, Awareness and Outreach, Human Rights, Accessibility, and Aboriginal Initiatives, among other duties.
Denise said: "I have been so blessed to have the opportunity to work at Ryerson for the last five years and do the work I love, alongside great colleagues and an engaged community. I welcome the next phase in our collective journey as an inclusive community and look forward to working with President Lachemi and his executive team in this new capacity to advance the values of equity, inclusion, educational access and global citizenship to drive social, institutional and economic change."
When Denise joined Ryerson as the inaugural assistant vice-president/vice-provost equity, diversity and inclusion (AVP/VP EDI), she brought an extensive body of academic and administrative experience, including two decades of championing systemic change in the areas of EDI in higher education.
She came to Ryerson from Central Michigan University (CMU) where she was the associate vice-president for institutional diversity. She advanced diversity courses, spearheaded strategic diversity initiatives and secured funding to serve first-generation students, and worked with community groups, including the Saginaw Chippewa Indian Tribe of Michigan, on local equity initiatives.
Prior to CMU, she was a faculty member at the University of Illinois, Urbana-Champaign and University of Nebraska – Lincoln. Her scholarship focused on race-conscious policies in higher education, access for underrepresented students and qualitative research methodologies. She was also a program director for the University of Michigan's Pathways to Student Success and Excellence Program.
With a passion for advancing inclusive excellence, drawing on her teaching, scholarly and leadership background, Denise is experienced at establishing new and innovative pedagogical initiatives and programs, and is highly skilled at building rapport, effective collaborations and networks with diverse stakeholders both inside and outside the university.
In her role as AVP/VP EDI at Ryerson, Denise has provided strategic direction, vision and co-ordination to build an effective and cohesive unit that has served to integrate EDI throughout the entire organization. Her popular Soup and Substance series was named one of the top 10 new ideas by the International Diversity Innovations Awards in 2014 and, as a result of Denise's leadership, Ryerson has been recognized as one of Canada's Best Diversity Employers in each of the past three years.
In 2016 Denise was presented the Skills for Change - Pioneers for Change Award for Women in Leadership. This award recognizes remarkable contributions made by immigrants in Canada; and in 2015 she was named a Women Worth Watching by Profiles in Diversity Journal. This year, Denise won the President's Blue and Gold Award of Excellence for building her unit into an influential and effective resource for positive change at Ryerson.
Denise earned her bachelor's degree from the University of Chicago, master's degree from Princeton University and her PhD from the University of Michigan, Ann Arbor. She has authored and co-authored more than 70 articles, book chapters, reports and papers, along with lectures on diversity and leadership. She co-authored, with the Honorable Jean Augustine and Dauna Jones-Simmons, 100 Accomplished Black Canadian Women - 2016 Edition.
Please join me in wishing Denise all the best in her new role.
Mohamed Lachemi
President and Vice-Chancellor