Canada's history in 3,000 books
McGraw-Hill Ryerson Press Collection lands at Library's Archives and Special Collections
April 21, 2017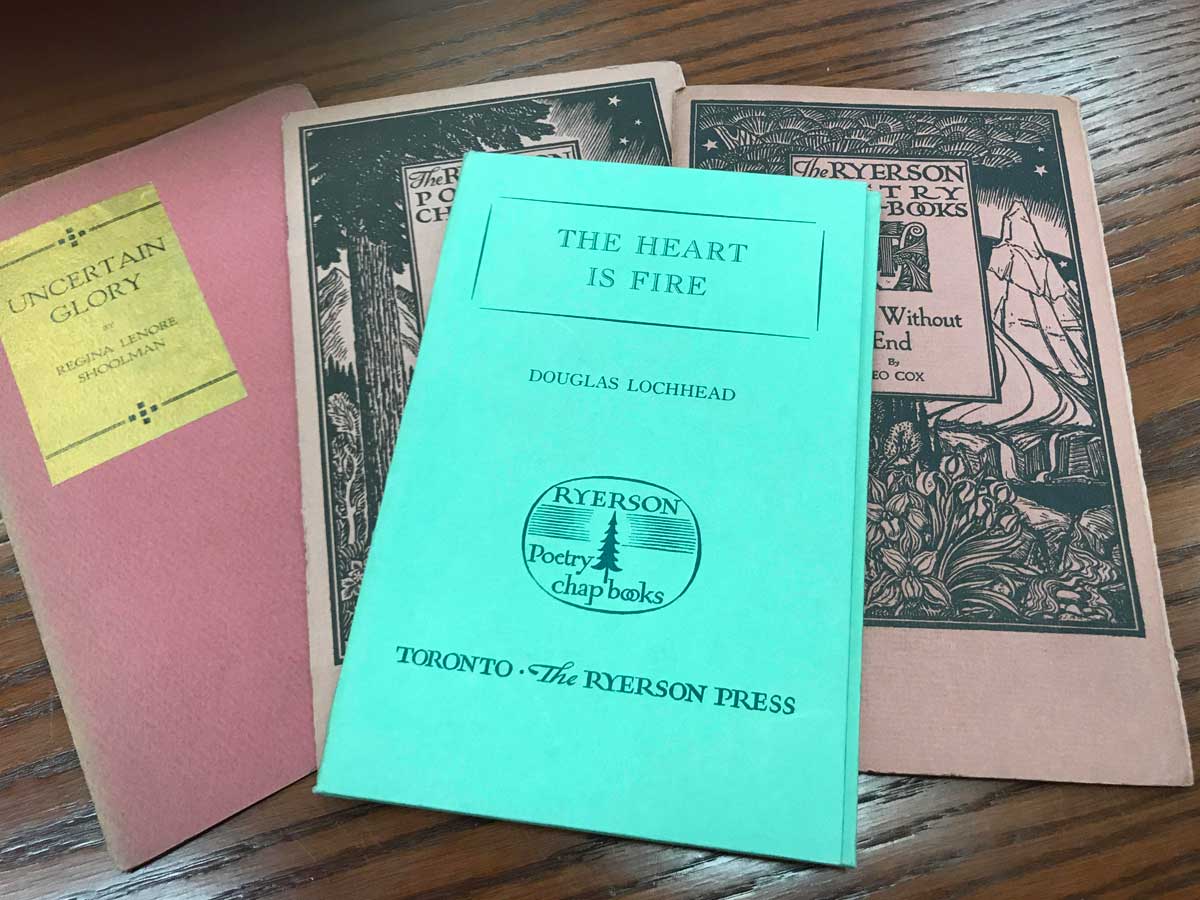 In 1829, Egerton Ryerson—whose name would later grace our university—founded The Ryerson Press, which would chronicle Canada's art, culture and history for over a century. In 1970, the company's sale to McGraw-Hill Education would spark controversy and debate over American ownership of Canadian culture (leading to the creation of the Writers Union of Canada).
Now, that collection is coming home. McGraw-Hill Ryerson Limited (part of McGraw-Hill Education) has donated 3,000 books and 2,000 archival materials to Ryerson University Library's Archives and Special Collections. Valued at nearly $1 million, the McGraw-Hill Ryerson Press Collection represents the largest single donation ever received by the university library.
"The breadth and depth of the collection is what makes it so outstanding," said Val Lem, Ryerson librarian. "It covers such a wide period of Canadian history, and many areas of our cultural heritage. There are books on politics and history; there's literature, including fiction and poetry; there's material for children, including textbooks and readers."
Stretching from 1862 to 1970, the donation includes first-edition work by Canadian authors and artists including Alice Munro, Lucy Maud Montgomery, Al Purdy, Norval Morrisseau, and Gwendolyn MacEwan, as well as catalogues, author contracts and other documentation.
The collection also offers insight into Canada's culture, Lem added. "The editor for 40 years was Lorne Pierce, who was very adamant that he wanted Canadian literature and art to be better-known to Canadians. He had books on Canadian art with coloured lithographs. Some of the earlier material is quite religious in nature, but there is a lot of social history too, with topics like the temperance movement."
The collection traces the Ryerson Press's evolution from a Methodist press to its later output of fiction, poetry, sports and cookbooks. The collection includes such items as The Canadian Cookbook (one of the country's first of its kind), Alice Munro's debut book Dance of the Happy Shades (and her original author's contract), and numerous Canadian history books and poetry chapbooks.
"There are a lot of different researchers who might be interested, but if you're studying the history of publishing in Canada, it could be a very rich resource," said Alison Skyrme, librarian for Special Collections. "In addition to the books, we have a lot of the dust covers, which is unusual for some of the early ones. We also have a lot of the archival material—contracts and correspondence—that will be of interest for those investigating authors and publishing practices."
"It is a collection that's really going to put Ryerson's Archives and Special Collections on the map," said Ruth Panofsky, professor of English. "It is significant in terms of Canadian publishing history. It's significant for what it contains, in terms of Canadian literary and cultural history. It's significant for the fact that it bears Egerton Ryerson's name. And it's going to be very useful for charting the publication and dissemination of significant Canadian writers."
For more information, visit Archives and Special Collections.