Michael Benarroch appointed Ryerson provost
President Mohamed Lachemi names new provost and vice-president, academic
March 01, 2017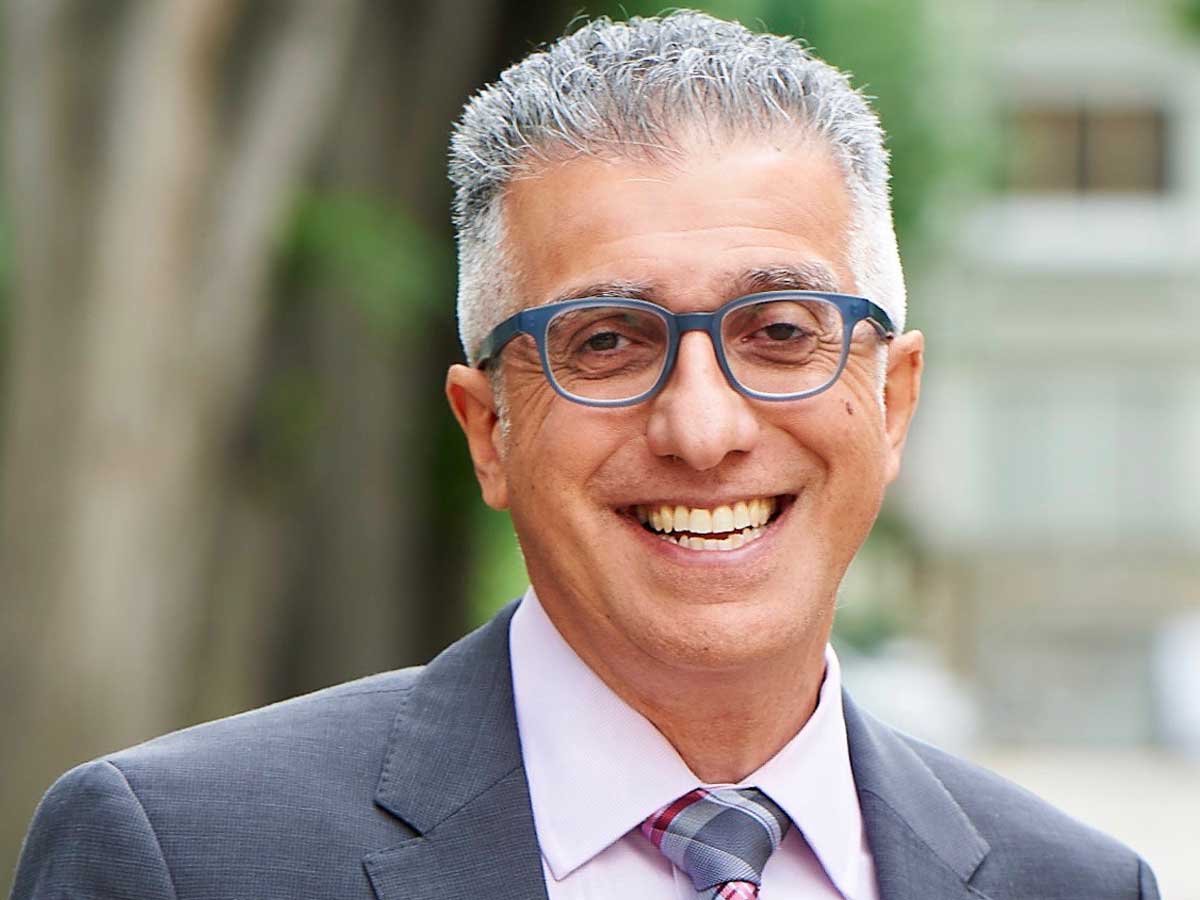 To the Ryerson Community:
I am very pleased to announce the appointment of Michael Benarroch, dean of the Asper School of Business at the University of Manitoba and a proven leader of transformative change, as Ryerson's next provost and vice-president, academic, effective July 1, 2017.
An experienced academic administrator, Michael brings to Ryerson a record of collaborative leadership founded on an academic career of achievement in teaching and research. With a demonstrated personal commitment to equity, diversity, inclusion and excellence, he is passionate about teaching and education and has a reputation for articulating his vision, building an environment of trust and mutual respect and forging successful relationships.
Michael joined the University of Manitoba in 2011 after a 21-year career at his alma mater, the University of Winnipeg, where he helped create the Faculty of Business and Economics and served as its founding dean, beginning in 2008. Prior to that role, he was chair of the Department of Economics and acting chair of the Department of Business and Administration. In recognition of his outstanding service, the university presented Michael with the Robin H. Farquhar Award of Excellence in Contributing to University Governance.
"The strengths of Ryerson's student body, faculty, staff and alumni make it a truly inspiring institution," said Michael. "I am extremely pleased to be joining a university so renowned for innovation, community engagement, diversity and a learner-centred culture. The provost's position is an exciting opportunity to contribute to Ryerson's continued and future success."
Like Ryerson, the University of Winnipeg and the University of Manitoba are both vital contributors to a vibrant city. Building strong bridges with the community locally and beyond has always been a priority for Michael, who has assumed important roles with a number of groups and organizations outside the university. He worked with the Assembly of Manitoba Chiefs and the Southern Chiefs Association to assess their fiscal arrangements with the federal government; he has served on the Premier of Manitoba's Economic Advisory Council and recently completed a two-year term as chair of the province's Crown Corporation Council. In 2009 he was presented the Shem Tov Award for service to the community by the Jewish Foundation of Winnipeg.
As dean of the Asper School, renowned for its leading-edge programs and a student experience that fosters a culture of leadership, Michael led the development of a five-year plan that focuses on achieving excellence, incorporating experiential learning opportunities across all programs, creating world-class graduate programs, quality research, providing international opportunities for students and faculty, improving access for aboriginal students and ensuring that the Asper School is at the heart of the province's start-up community.
The role of the provost and vice-president, academic at Ryerson is second only to the president's in scope. The provost is Ryerson's chief academic officer, chief operating officer and the principal advisor to the president on all academic affairs, providing leadership in academic policy and programming, strategic planning and university budgeting. The provost's team includes five vice-provosts and the deans and directors of Ryerson's faculties, schools and academic support services and facilities.
Michael earned his PhD in Economics from Carleton University, his master's in Economics from Western University and his BA in Economics from the University of Winnipeg.
In addition to serving as provost, Michael will receive a tenured appointment in the Department of Economics, Faculty of Arts.
Please join with me in welcoming Michael to Ryerson and offering best wishes in his new role.
Since December 2015 Chris Evans has been serving as interim provost and vice-president, academic, and he has continued to move the university's academic agenda forward with energy, commitment and skill. Among his many accomplishments, Chris has overseen a major redesign of the undergraduate curriculum structure, the rollout of a university-wide quality assurance process, the design of curriculum with a focus on entrepreneurship and innovation, the evolution of experiential learning and feasibility studies for a law school. He also led the development of a university budget that supports the academic plan and provides resources for student priorities such as mental well-being. I want to express my deepest gratitude to Chris for his outstanding work.
Members of the search committee for the provost and vice-president, academic are listed below and I want to thank each of them for their great contributions.
Peter Danziger
Professor, Department of Mathematics, Faculty of Science
Michelle Dionne
Chair, Department of Psychology, Faculty of Arts
Charles Falzon
Dean, Faculty of Communication & Design
Eno Hysi
Student Representative on Senate, PhD Candidate, Biomedical Physics, Faculty of Science
Sri Krishnan
Associate Dean, Research and Development, Faculty of Engineering and Architectural Science
Chris MacDonald
Interim Director, MBA Programs, Ted Rogers School of Management
Lynda McCarthy
Professor, Department of Chemistry and Biology, Faculty of Science
Victoria Morton
Student representative on Senate, RTA School of Media, Faculty of Communication & Design
Nima Naghibi
Chair, Department of English, Faculty of Arts
Pamela Robinson
Associate Dean, Graduate Studies and Special Projects, Faculty of Community Services
Ozgur Turetken
Chair, School of Information Technology Management, Ted Rogers School of Management
Sincerely,
Mohamed Lachemi
President and Vice-Chancellor