Leanne Betasamosake Simpson appointed distinguished visiting professor
Indigenous writer, musician and academic joins Ryerson
March 21, 2017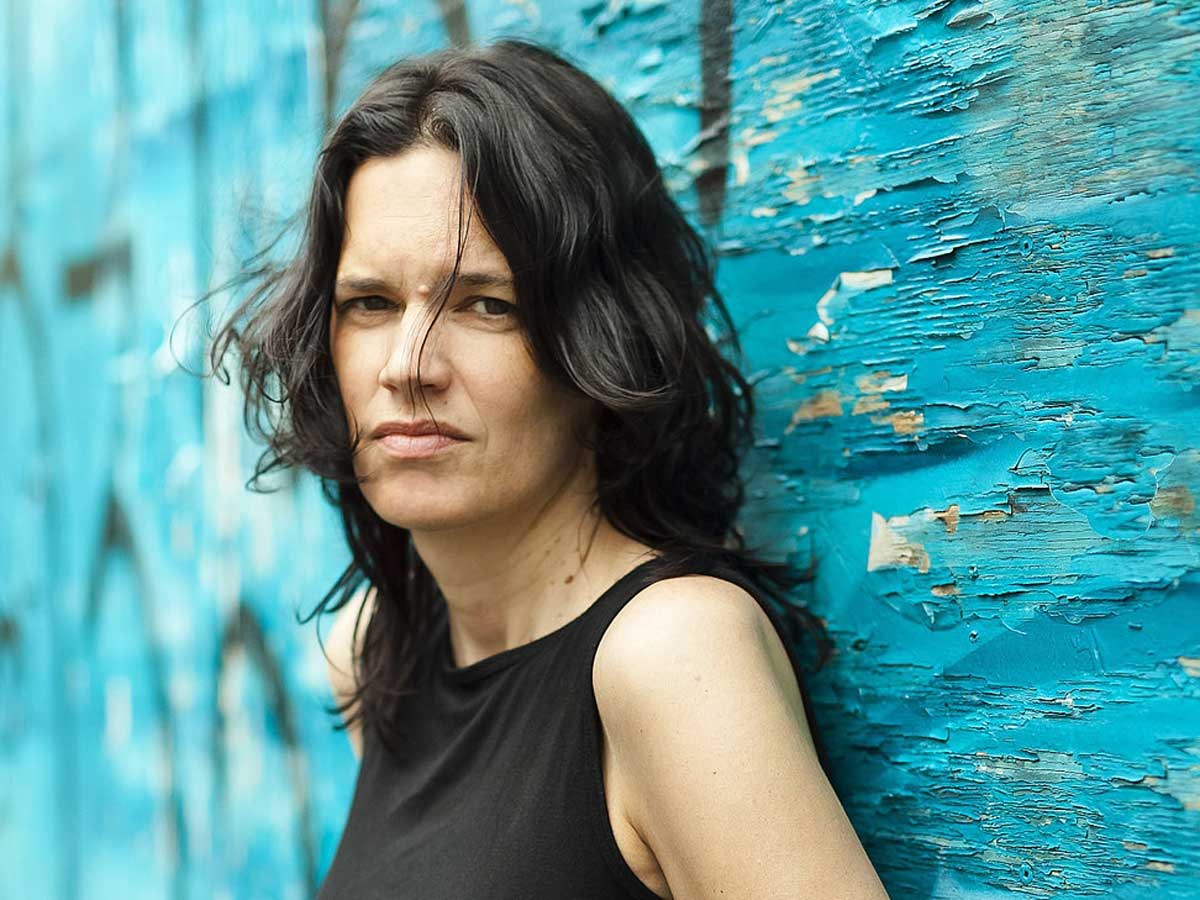 Leanne Betasamosake Simpson, renowned indigenous scholar, writer and artist, has been appointed distinguished visiting professor at Ryerson University. Simpson will join the Department of Sociology, opens in new window in the Faculty of Arts, opens in new window and contribute to the faculty as a whole through high-profile talks to the community and consultations on curriculum issues and indigeneity.
Simpson has more than 20 years of experience with indigenous land-based education, and has worked for over a decade, as an independent scholar using Nishnaabeg intellectual practices. In 2013, she became a faculty member at the Dechinta Centre for Research and Learning, external link, opens in new window in Denendeh, Northwest Territories, an initiative delivering land-based, university-credited learning experiences by northern leaders, experts, elders and professors to northern and southern youth. Simpson is also a conjunct faculty member at Trent University for the PhD program in Indigenous Studies.
"It is my pleasure to welcome Leanne Betasamosake Simpson to Ryerson as distinguished visiting professor," said Chris Evans, interim provost and vice-president, academic. "Leanne will be an asset to the Department of Sociology – students, faculty and staff alike – serving as a consultant to indigenize the curriculum, a guest lecturer and a resource to the community on indigeneity and decolonization."
Many of Simpson's published works have become academic resources and are referenced in courses across North America. In 2015, her paper Land as Pedagogy: Nishnaabeg intelligence and rebellious transformation (2014), was awarded the Most Thought-Provoking Article in a Peer Review Journal by the Native American Indigenous Studies Association. Simpson also has published an extensive collection of fiction and poetry, and in 2014, was named the inaugural RBC Charles Taylor Emerging Writer, external link, opens in new window by Thomas King.
"I'm delighted that Leanne Simpson will be joining the Department of Sociology and the Faculty of Arts," said Pam Sugiman, dean, Faculty of Arts. "Professor Simpson's work is creative and compelling and will deepen our thinking about indigenous knowledge and indigenous voices."
Simpson earned her PhD from the University of Manitoba in 1999, where she studied Zoology, Anthropology and Native Studies in the Individual Interdisciplinary Program. She is an active researcher, and has been awarded research grants from the Social Sciences and Humanities Research Council, the National First Nations Environmental Contaminants Program, the Canadian Institutes of Health Research, the Sustain Development Innovation Fund, Manitoba Model Forest, and Honor the Earth Foundation.
A gifted vocalist and acclaimed poet, Simpson has released two albums: Islands of Decolonial Love (2014) featuring musical collaborations with A Tribe Called Red, Cris Derksen and Sean Conway and f(l)ight (2016) which is recorded and produced by a cast of Indigenous and non-Indigenous musicians including Jonas Bonnetta, James Bunton, Cris Derksen, Nick Ferrio and Tara Williamson. She has performed at arts and literary festivals across Canada and Turtle Island, and is a regular contributor to Jason Collett's Basement Revue, external link, opens in new window performance series.