Haroon Siddiqui appointed distinguished visiting professor
Veteran Canadian journalist joins the Faculty of Arts and Faculty of Communication & Design
January 10, 2017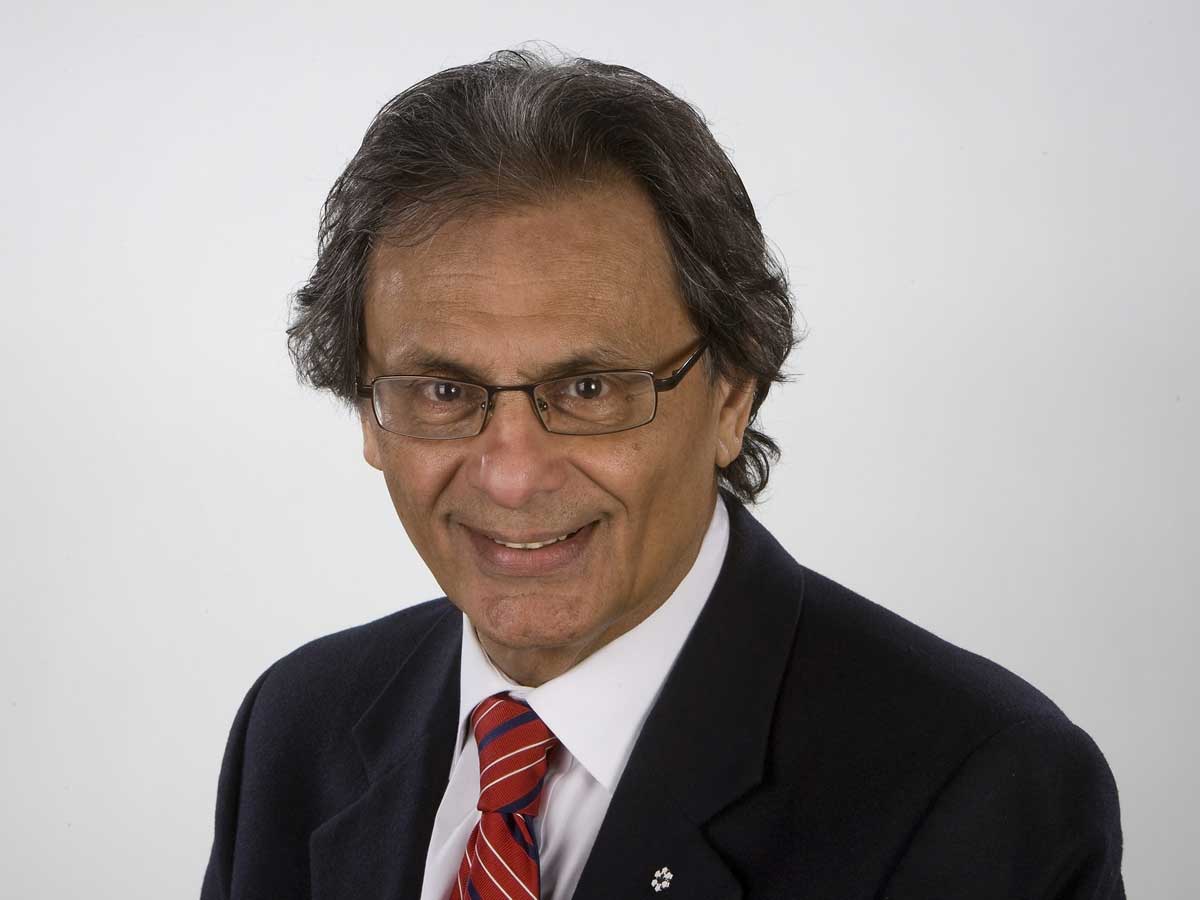 Haroon Siddiqui, Canadian newspaper management executive, editor and columnist, has been appointed distinguished visiting professor in the Faculty of Arts, opens in new window and Faculty of Communication & Design, opens in new window (FCAD).
Siddiqui is the former longtime columnist and editorial page editor emeritus of the Toronto Star. He joins Ryerson after a distinguished 47-year career, where he held senior editorial and management positions including news editor, national editor and editorial page editor at The Toronto Star. Siddiqui has also served as director and in other capacities at the Canadian Newspaper Association, Canadian Managing Editors Conference, Canadian Civil Liberties Association, Advertising Standards Canada, the Ontario Press Council, Canadian Club Toronto, and the Urdu Literary Society of Canada.
"As a proponent of multiculturalism, diversity and equality of opportunity, Haroon's values deeply resonate with Ryerson's culture and our academic plan," said Chris Evans, interim provost and vice-president, academic. "It is my pleasure to welcome Haroon to campus, where he will bring value to the community through his passion for leadership and positive change."
Siddiqui is a recipient of the Order of Canada, the nation's highest civilian honor (for advocating "fairness and equality of opportunity in our pluralistic society"); the Order of Ontario, (for helping to redefine the Canadian identity); an honorary doctor of letters from York University (for "helping in the creation and sustaining of a contemporary Canada in which individuals can truly recognize and speak to each other across their differences of religion, race and cultures"); the National Press Club's UNESCO Award; four citations of the National Newspaper Awards; and numerous community honours from a wide range of civic groups.
"In addition to the guest lectures and presentations that Haroon will deliver throughout the year – he will also participate in a panel for Congress 2017, external link, opens in new window with fellow distinguished visitor, Alok Mukherjee," said Pamela Sugiman, dean, Faculty of Arts. "The Faculty of Arts is pleased to welcome Haroon to our academic community, and thrilled that he will join us for this very exciting year."
Siddiqui is the former president of Pen Canada as well as an elected member of the board of PEN International, the writers' group that stands for free speech, and has 145 chapters in 101 countries. He describes himself as "an incurably optimistic Canadian."
"FCAD students and faculty are fortunate to have the opportunity to work with and learn from Haroon," said Charles Falzon, dean, FCAD. "Haroon is a leader and a pioneer who has reshaped the new media's portrayal of minorities in the national narrative. As distinguished visiting professor, Haroon will liaise with faculty regarding inclusiveness and diversity in media and creative fields and collaborate on workshops relating to communications and media ethics."